We do love a good detective movie. They are fun because we follow along, hunting for our own clues, and often miss the key point that the detective will explain later.
Right now, two detectives are dominating the box office: Hercule Poirot and Benoit Blanc. They have similar styles but are so very different. Let's take a look at these two brilliant minds.
Who Is Hercule Poirot?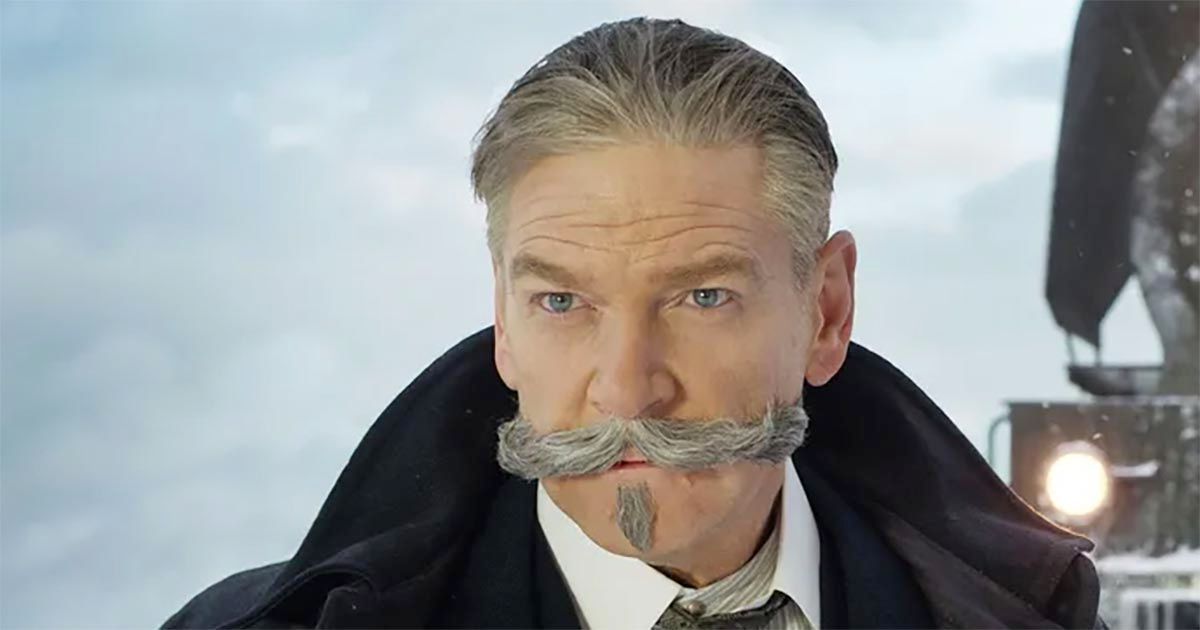 Hercule Poirot is one of the most well-known fictional detectives in all media. First introduced in 1920 by Agatha Christie, he is a bit self-centered, obsessive, and completely taken with his own perfectly manicured mustache.
He is known to say, "The impossible cannot have happened, therefore the impossible must be possible in spite of appearances."
In many ways, Poirot followed in the footsteps of Sherlock Holmes, although his methods were far more new-age than his predecessor. Poirot sees the world as a cravenly disordered place where his goal is to find and restore that order. Unlike Holmes, Poirot does not utilize stealth or costumes, he does not often work with police, and he is considered more of a celebrity than the mythical Holmes.
Related: A Haunting in Venice: Which Hercule Poirot Novel Should Kenneth Branagh Adapt Next?
Poirot also works alone. He has no Watson-esque character by his side. In fact, he is too proud to ever have this type of sidekick. Christie herself described him as a "detestable, bombastic, tiresome, egocentric little creep." He was often spoken of in books and film as having been the one to solve the "(insert cases) case," with the case in question being touted as the biggest one since the last. It was also common for people to reference cases from previous stories.
Poirot was also known as a right-place-right-time detective, often stumbling upon situations where he was needed. This was true in one of his most recognizable stories, Murder on the Orient Express, wherein he solved a murder on a snowbound train.
Poirot has recently been portrayed by Kenneth Branagh in Murder on the Orient Express (2017), Death on the Nile (2022), and most recently in A Haunting in Venice (2023).
Who Is Benoit Blanc?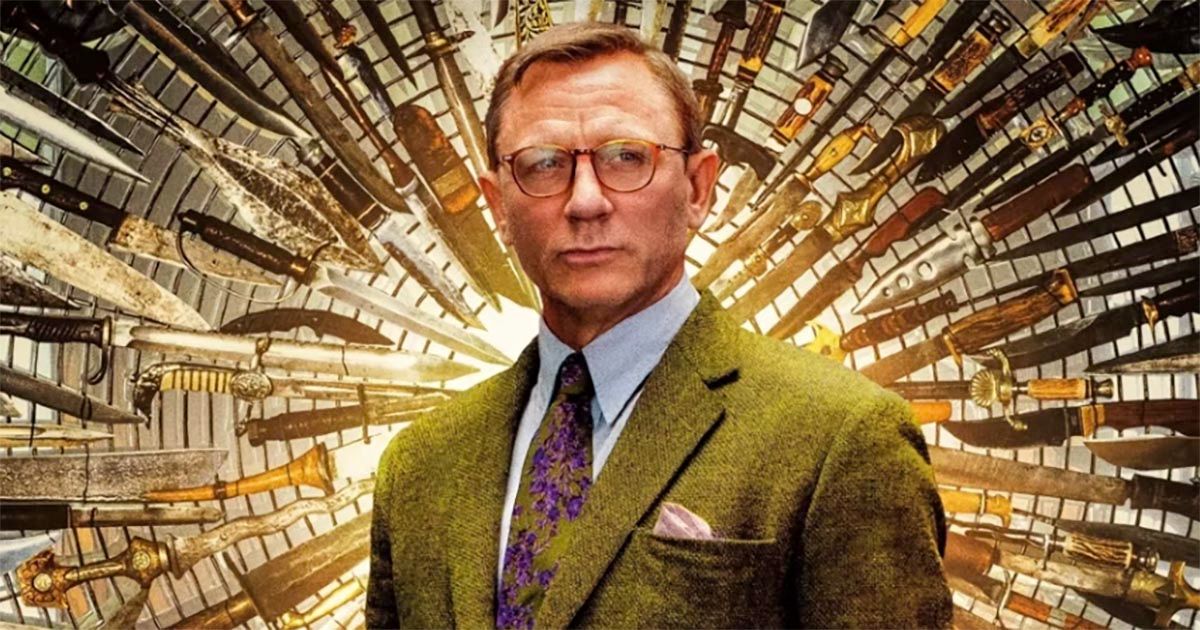 Let's get something straight: When director Rian Johnson created Benoit Blanc, he was always thinking of Poirot. This is something the director himself has stated. However, when creating the character, he did realize, quite early on, that he wasn't making anything new. The character was simply Poirot. However, as the first Knives Out script truly came into its own, Blanc became something more.
When we meet Blanc in Knives Out, he is hidden in the shadows, silently watching as two detectives interview their first witness. When he doesn't believe an answer, he simply hits a sharp key on the piano. He is never introduced to the witness and does not speak. However, the detectives are well aware of who he is, and that is why they allow him to sit in and observe.
Related: Are Whodunit Movies Making a Comeback?
However, we soon learn exactly who the character is. Benoit Blanc is an esteemed private detective with a cool southern drawl and a penchant for perfect-fitting suits. He presents an air of calm displacement, watching and asking key questions. Blanc allows people to talk their way into knots so that he can catch them at their own game.
Yet we see another side to Blanc. Unlike Poirot and even Holmes, he seems to have a personal stake in the cases he takes. His devotion to his clients is paramount, and he does not like being toyed with. Very much like Holmes, he yearns for his next case. In Glass Onion, he exclaims, "I just… I lose it a bit between cases anyway, but I'm really feeling insane. My mind is a fueled-up racing car and I've nowhere to drive it. I don't need puzzles or games, and the last thing I need is a vacation. I need danger, the hunt, a challenge. I need a great case!" It is this drive that sends him to assist Marta in his first film and Helen in the sequel. He is a sucker for a case but also a sucker for a person being screwed over.
Blanc is also something that the other detectives have been "accused" of but which has never been confirmed. He is gay. Rian Johnson confirmed this by saying he "obviously is." This is a fascinating turn of events when you consider the ways in which the Holmes/Watson relationship has been parodied for decades. We even meet Blanc's husband, Phillip, played by Hugh Grant.
All of this adds up to a new character with familiar origins. Blanc may actually be the Poirot of modern times but with more personality and far more sympathy for his chosen clients.
Box Office Stand Off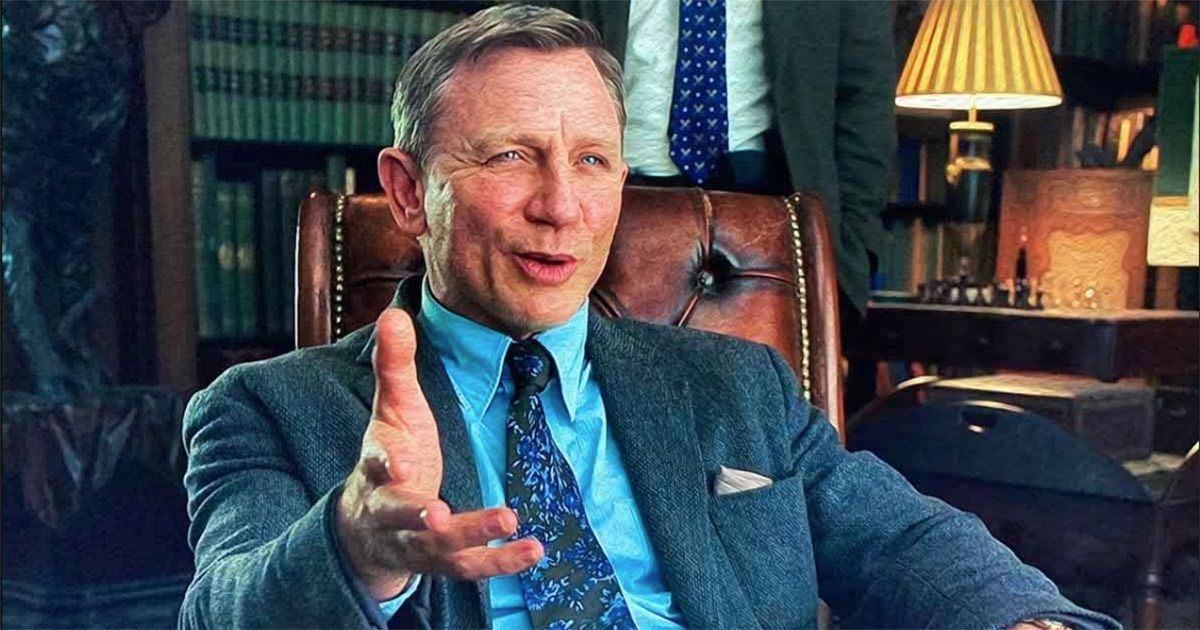 What we are left with is a current market with two detectives at two different times played by two different actors. It's Branagh versus Craig. Two actors who play their characters with the gusto they deserve while simultaneously trying their best to be on top.
It should be pointed out that Branagh is working with older material, following Agatha Christie's novels as closely as possible, while Rian Johnson is creating new stories from whole cloth in modern locales. That being said, Branagh has made two Poirot films, earning just over $480 million, while Johnson's two Knives Out films have made just over $700 million.
Audiences seem a bit more interested in Blanc and what he'll do next. However, Poirot has his latest film in theaters, and it isn't going very well. Early numbers show that the film may be the lowest earner of the three. Rian Johnson, on the other side, has expressed his wish to continue his Benoit Blanc films for as long as Daniel Craig is interested.
Glass Onion can be seen on Netflix, while A Haunting in Venice is currently in theaters.