The Western genre, despite being seemingly cut-and-dry, has a storied history behind it. Born out of the myths and misconceptions that crafted a romantic view of the American frontier, Westerns have since become a staple film genre. As a mythological landscape with plenty of worldly influences, you can find a Western that tackles any subject you can think of. This is doubly so for the plethora of Westerns currently available on Max.
Survival stories, stagecoach races, gratuitous gunfights, and more occupy Max's expansive Western offerings, bolstered by the terrific legacy content of Turner Classic Movies. If you're aching for a modern take on the genre, or if you want to see where it began, here are just a handful of the best Westerns currently streaming on Max.
Updated on November 25th, 2023, by Rudransh Bundela: This article has been updated with additional content to keep the discussion fresh and relevant with even more information and new Westerns.
24
From Dusk Till Dawn 3: The Hangman's Daughter (1999)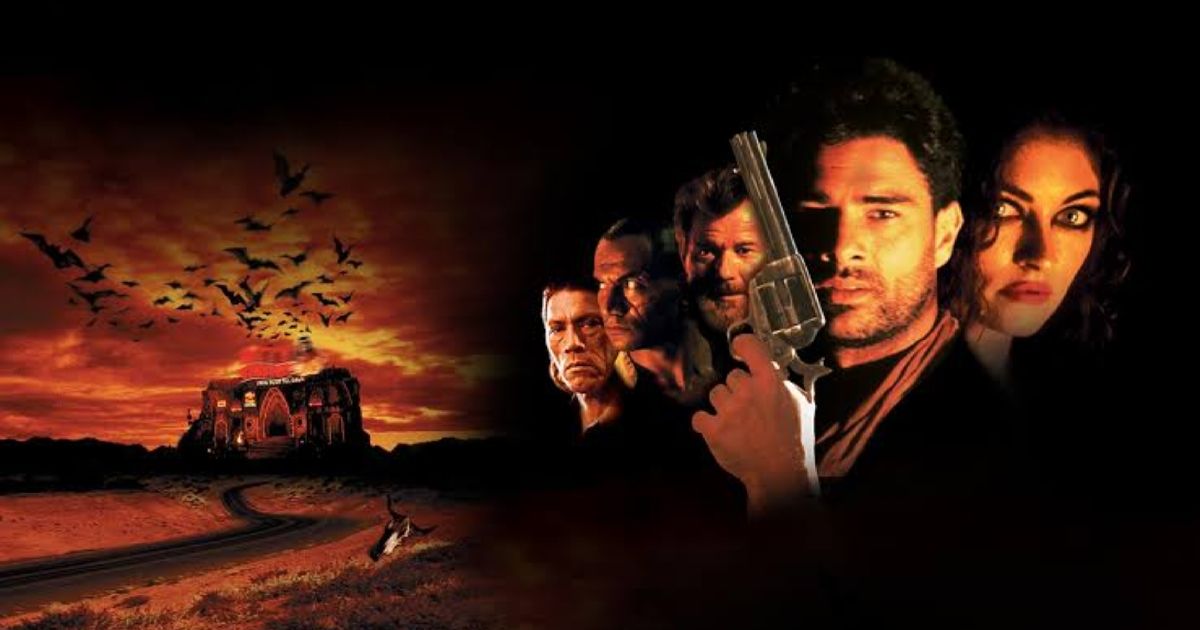 Serving as a prequel to the original, From Dusk till Dawn 3 follows a man named Ambrose Bierce who travels to Mexico to join Pancho Villa's famous revolution. Traveling by stagecoach with a couple who intend to preach Christianity to locals, Bierce, and his companions are soon hijacked by a gang of robbers led by a man named Johnny Madrid. Madrid has the hangman's daughter, the beautiful Esmeralda, with him as he searches for a valuable item he believes Ambrose has. As night falls, they all take refuge at an isolated inn that will later become the site of the infamous bar from the first film.
What Makes it Great?
In the same vein as the cult classic Robert Rodriguez film, From Dusk Till Dawn 3: The Hangman's Daughter acted as a prequel to the original movie that starred George Clooney and Quentin Tarantino and is Another great example of Western horror, as the night wears on, the inn proves to hold some very dark secrets for its guests. Featuring a creepy edge, the film's foreboding aura creeps up on you and does well to build tension through the supernatural, much like its predecessor.
23
The Last Stand (2013)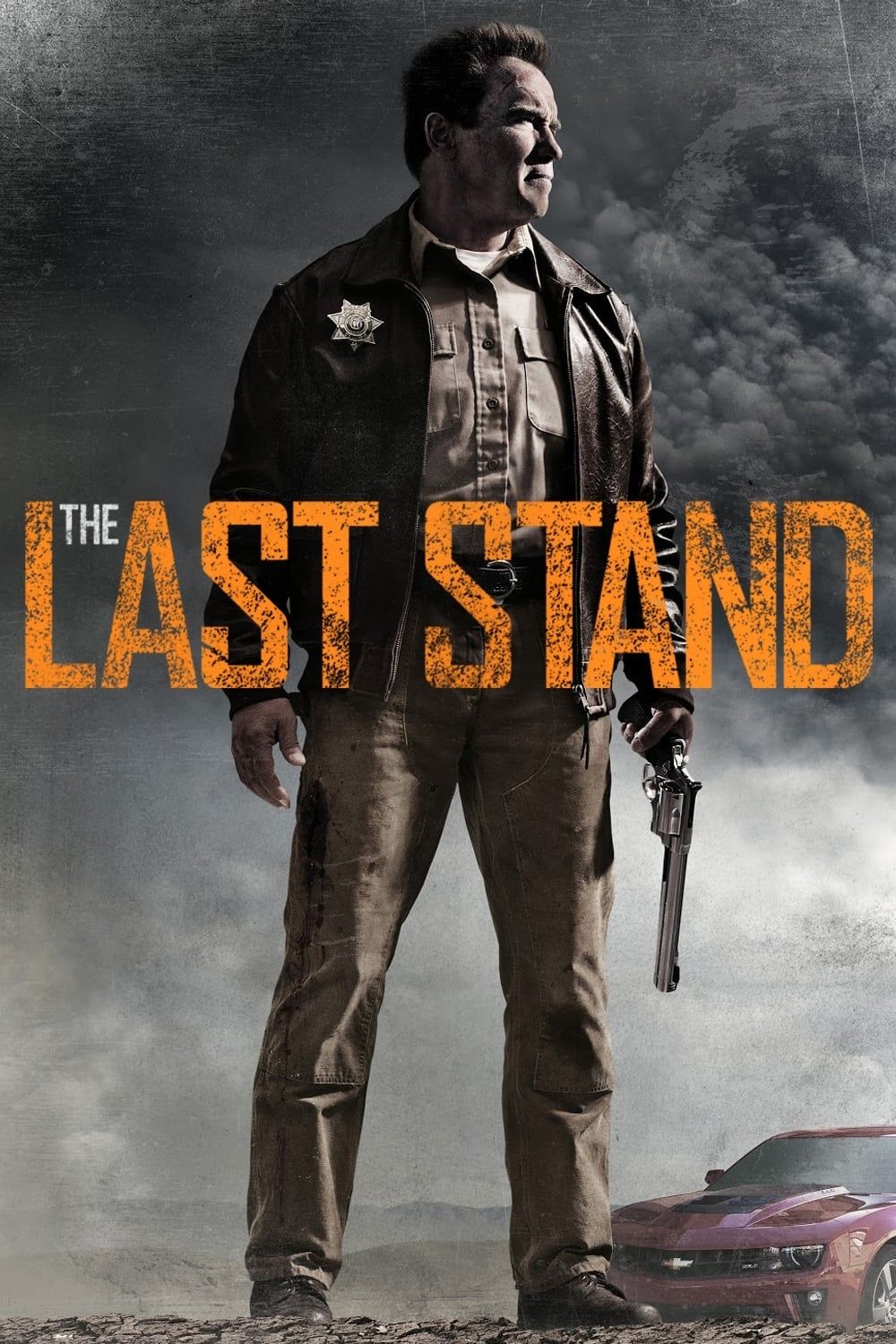 Release Date

January 12, 2013

Director

Jee-woon Kim

Cast

Arron Shiver, Arnold Schwarzenegger, Forest Whitaker, Titos Menchaca, Peter Stormare, Richard Dillard

Rating

R
The Last Stand revolves around a violent drug lord and race car driver who escape FBI custody and manage to stumble their way into a sleepy town run by the town's firm yet ferocious sheriff Ray Owens (Arnold Schwarzenegger), bringing with them a trail of dead cops behind them. The fugitive and his ruthless men force Owens to deputize whoever he can and try to stop them. While it won't be easy, Owens is forced to bring his old skills to bear as he tries to rid his town of those ruthless men who seek to bring chaos to it.
What Makes it Great?
A neo-western starring Arnold Schwarzenegger, The Last Stand saw him playing Ray Owens with a calm and collected composure that's slowly become a part of his trademark charm. Directed by Kim Jee-woon (I Saw the Devil, A Bittersweet Life), The Last Stand features off-the-chart action sequences along with some endearing moments of introspection and emotional connection.
22
Appaloosa (2008)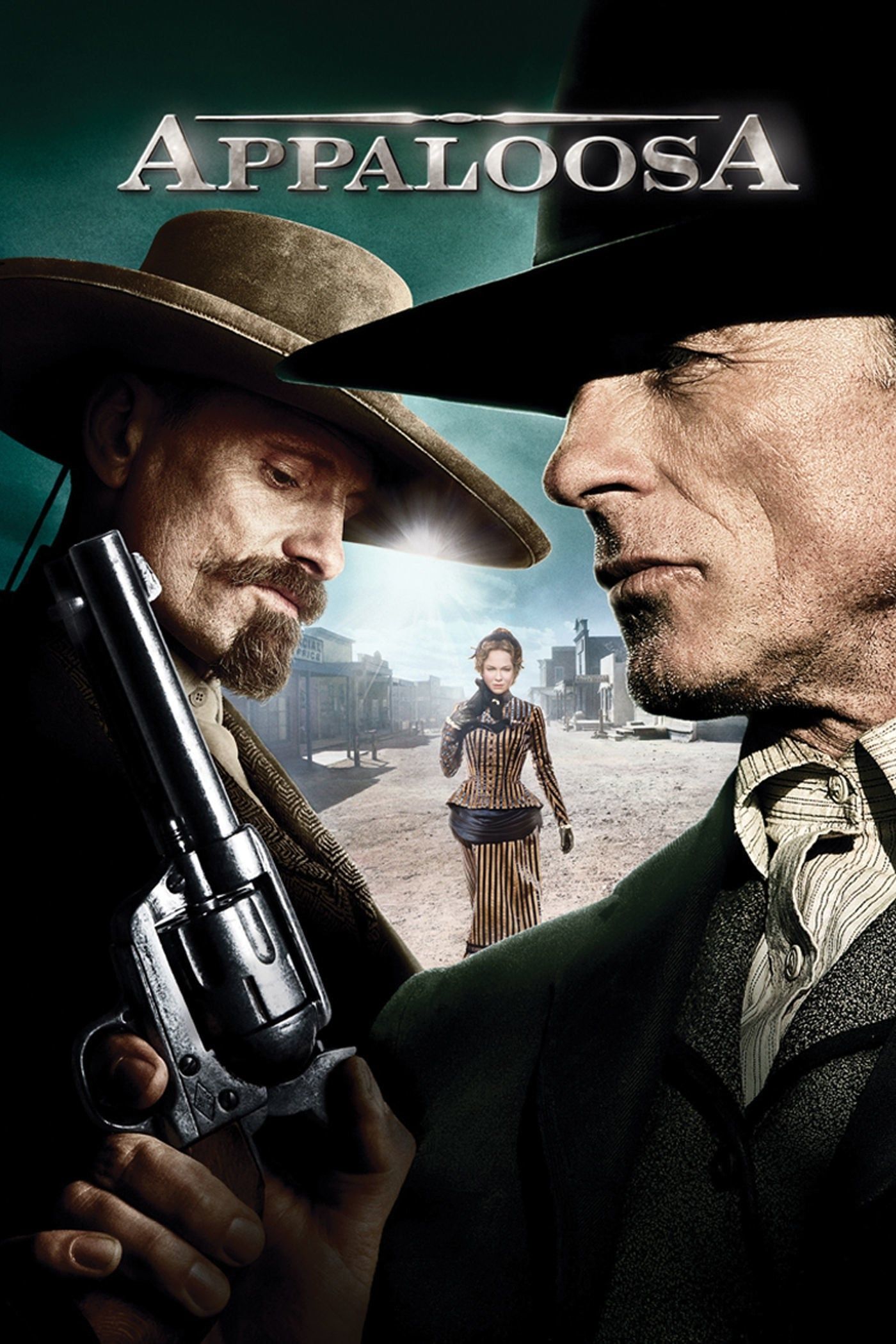 Release Date

September 19, 2008

Director

Ed Harris

Cast

Robert Jauregui, Jeremy Irons, Timothy V. Murphy, Luce Rains, James Tarwater, Boyd Kestner

Rating

R

Runtime

114
Appaloosa takes place in 1892 in a New Mexican town named Appaloosa. The town, which is being terrorized by a ruthless rancher named Randall Bragg, turns to a lawman for help. After the town's Marshall is murdered by the rancher, this is the last straw. Virgil Cole, together with his deputy, Everett Hitch, are hired and get to work going after the troublemaker's men.
What Makes it Great?
​​​​​​Directed by Ed Harris, and based on a crime novel of the same name, Appaloosa has a terrific cast. In addition to Harris, who also starred in the film, it featured Viggo Mortensen, Renée Zellweger, Jeremy Irons, and Timothy Spall. This ensemble of Hollywood heavyweights creates a taut yet heartwarming story of friendship and nobility in a time when it's relatively scarce. The film also features the conventional themes of Westerns like grit and bravery and is cinematically executed in a tasteful and well-measured way.
21
​​​​​El Diablo (1990)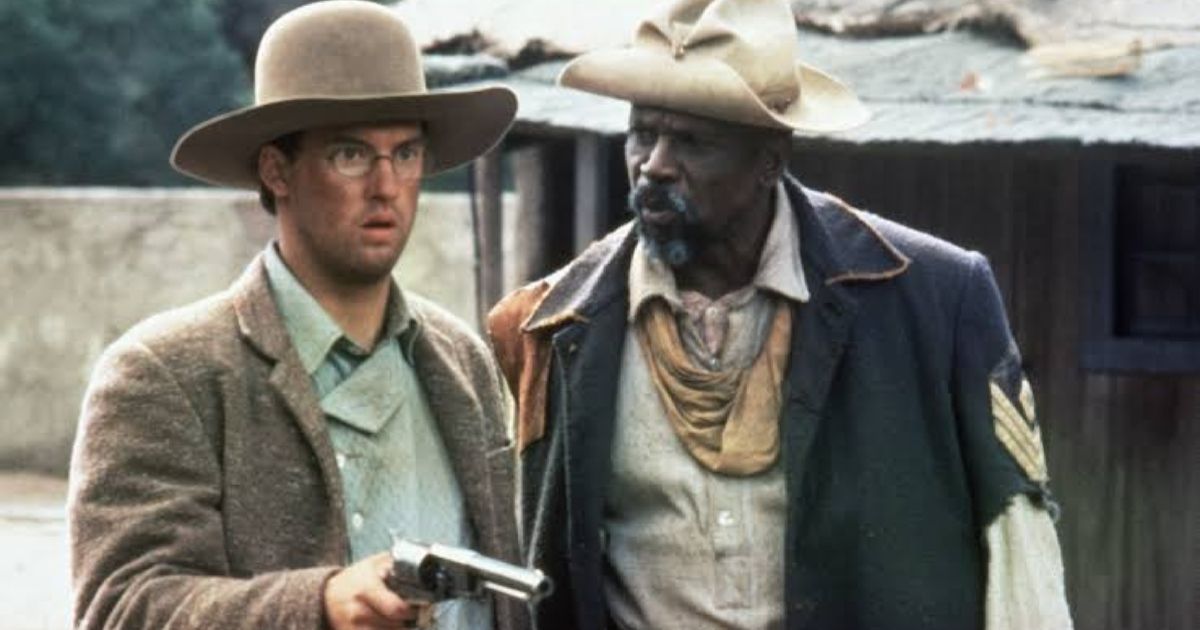 El Diablo tells the story of a mild-mannered teacher named Billy Ray Smith, who lives in a tough Texan town. One of Billy's teenage students, Nettie, has a crush on him but Billy, being her teacher, does not return her feelings. Later, the town is invaded by a group of bandits led by a fearsome one known as El Diablo. Nettie is kidnapped by the gang and Billy vows to rescue her with the help of Kid Durango, who reputedly is known as the fastest gun in the West but turns out to be extremely inept since he can't even ride a horse or shoot a gun.
What Makes it Great?
A made-for-TV western film starring Anthony Edwards and Louis Gossett Jr, El Diablowas a great film if you enjoy the niche sub-genre of Western comedies. Having had John Carpenter's name attached to the project, the film went to Peter Markle to direct as Carpenter was a little nervous about messing the project up. Despite not being a chart-busting western, El Diablo plays to the usual tropes of the genre and comes out as a decent film that's entertaining and engrossing in equal measure.
20
A Rodeo Film (2019)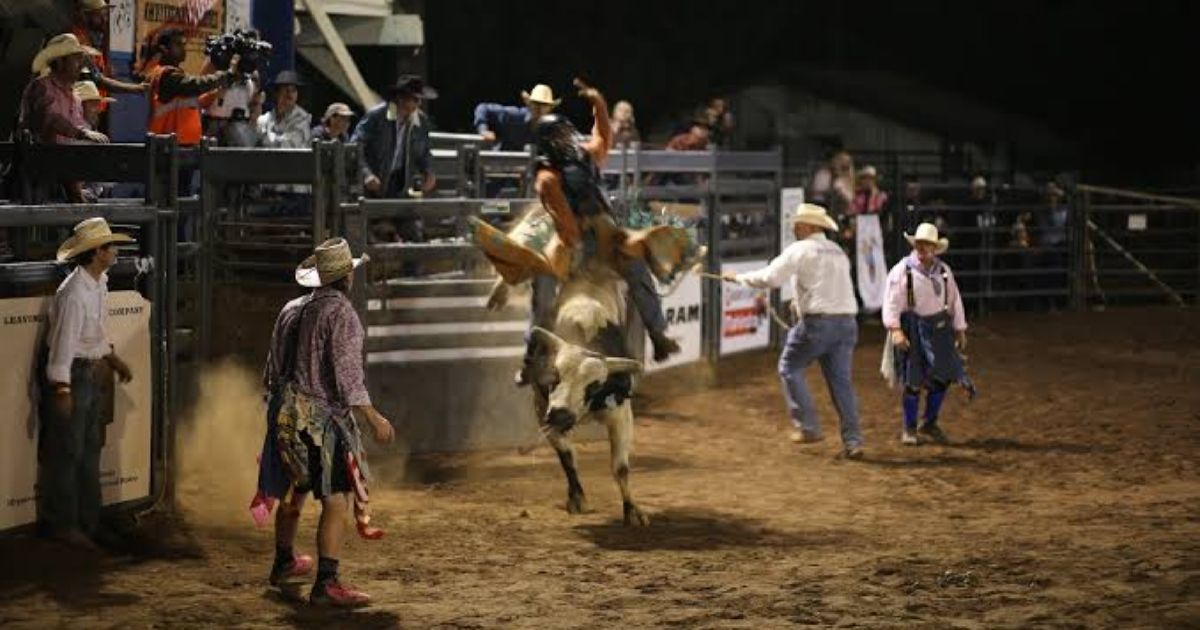 Related: 15 Best Westerns on Tubi to Watch Right Now
A Rodeo Film features a man named Averill Hunter, a bull rider from southern California who's a star of the sport, but holds some secrets behind his successful career. For one, he's secretly having an affair with his own brother's wife. However, even more importantly, unbeknownst to anyone else, Averill no longer has any joy or passion for the sport. Fighting back a deep desire to follow his dreams, he's stuck between his traditionalist life and the life he wants to live.
What Makes it Great?
A neo-western and short film, A Rodeo Film tackles some difficult themes amid the genre-blending nuances of the communities it depicts. With themes of identity, infidelity, and the trials and tribulations of being a man, Darius Dawson's film paints an intricate portrait of the importance of choices a man must make and the consequences they come at.
19
​​​​​​Urban Cowboy (1980)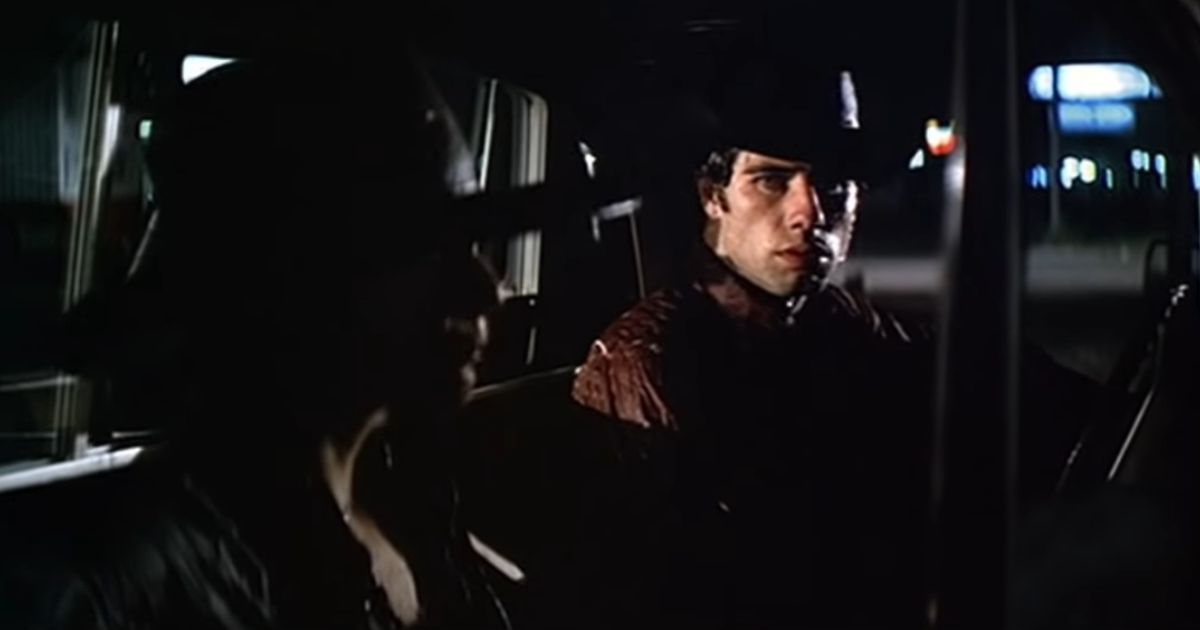 Travolta plays a man known as Bud, a Texan native who moves towns to take a job at an oil refinery. While there, he embraces the town's nightlife and spends much of his spare time at a local bar. After meeting a woman named Sissy there, the pair quickly fall in love and marry, but have a tumultuous marriage in light of Bud's temper and controlling ways.
What Makes it Great?
Another great Western with an atypical story, Urban Cowboy saw John Travolta in the lead. Back in 1980, Travolta was already known for his slick dance moves and a propensity for musicals from films like Saturday Night Fever and Grease. Urban Cowboy followed suit with some great country music and suave dance moves, often credited for starting a resurgence of interest in this musical genre after it aired.
18
The Pilgrim (1923)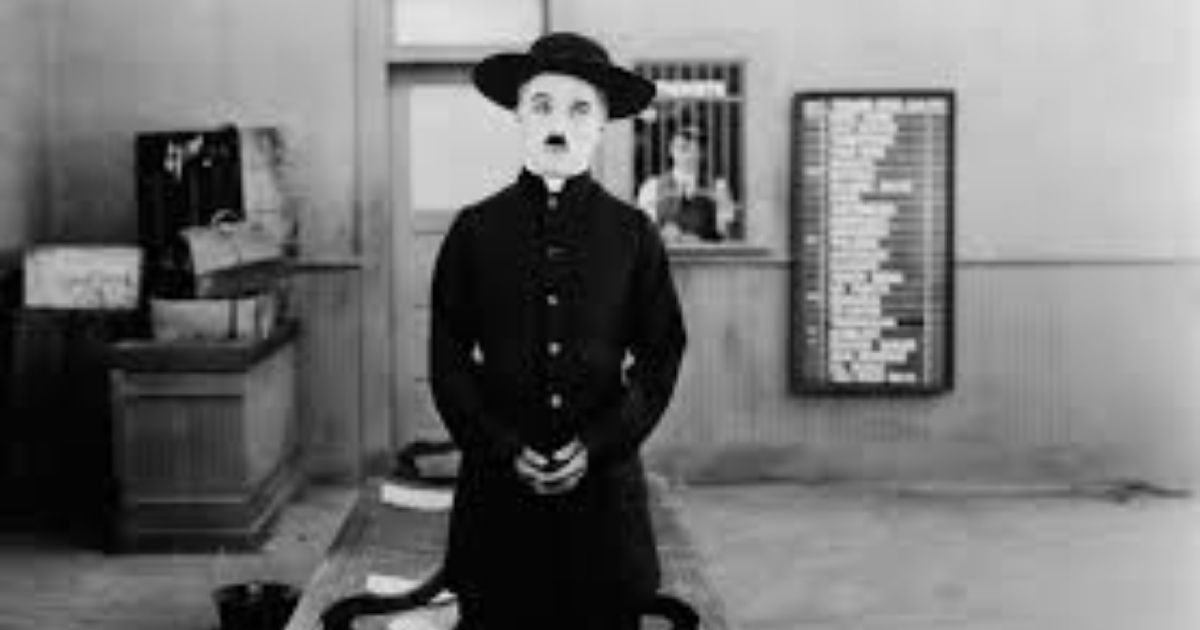 The Pilgrim centers on his character, known as the pilgrim, who escapes prison and manages to replace his prison garb with a minister's uniform. After fleeing to Devil's Gulch, Texas, he finds the town has been eagerly awaiting the arrival of their new parson. This means he has to keep up the act, with complications arising when he becomes attracted to one of the town's young women.
What Makes it Great?
From a bygone era of classical Hollywood, ​​​​​​The Pilgrim is a true classic from the genius that was the iconic Charlie Chaplin. Released back in 1923, the film is often regarded as offering one of his best-ever performances. Despite being almost a century old, there's still so much to learn from Charlie Chaplin's iconic approach to cinema, right from the emotional depth of his performance to his technical insight into the craft of filmmaking.
17
Cry Macho (2021)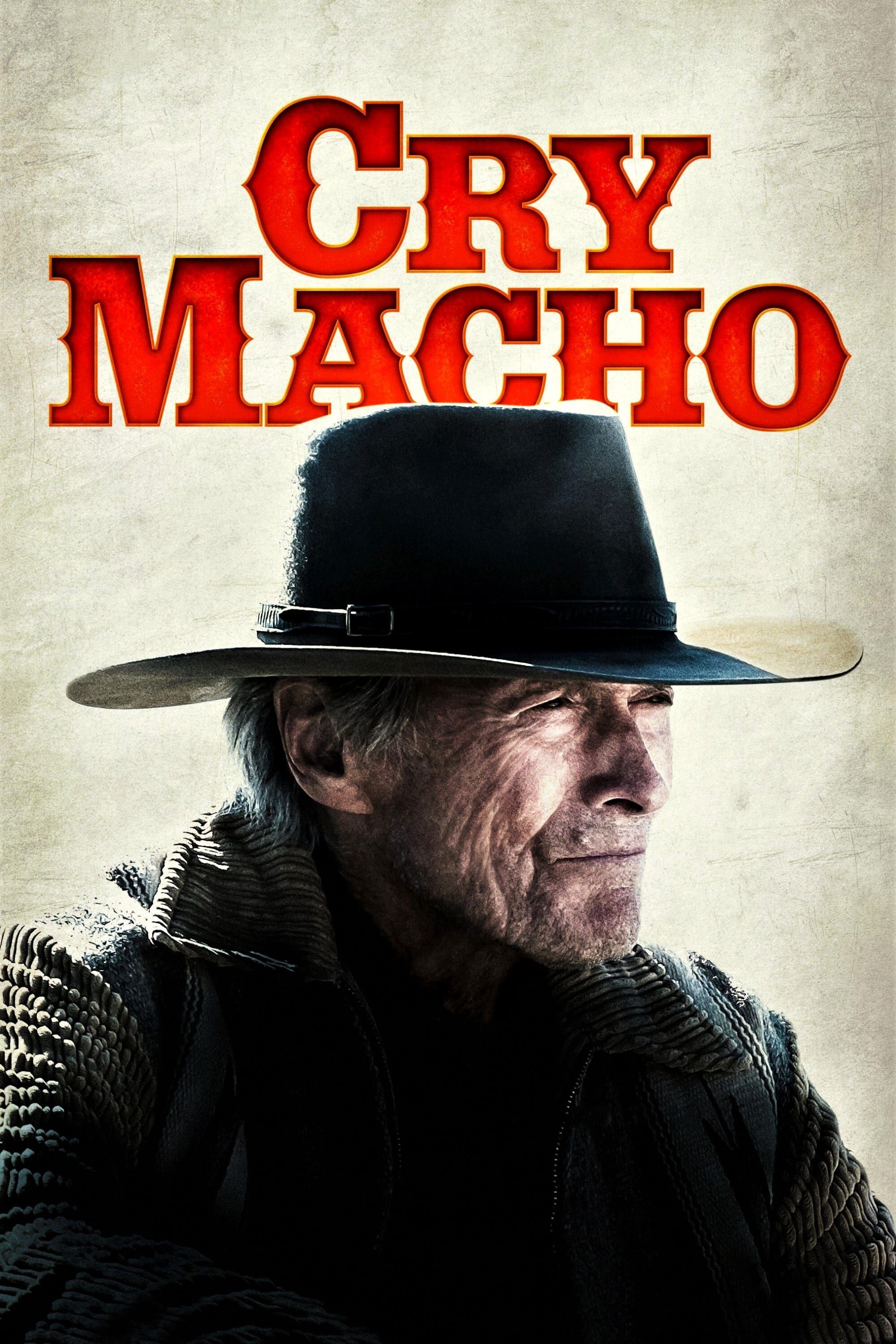 Release Date

September 17, 2021

Director

Clint Eastwood

Cast

Clint Eastwood, Dwight Yoakam, Fernanda Urrejola, Brytnee Ratledge, Horacio Garcia Rojas, Paul Alayo

Rating

PG-13
RELATED: Best Western Movies of All Time, Ranked
A contemporary western, the film saw Clint Eastwood play an ex-rodeo star named Mike Milo, who retires after suffering an injury. However, his former boss, Howard Polk, enlists his help for a special task. Mike finds himself traveling to Mexico to pick up Polk's son, known as Rafo, and bring him back to the States. While this initially goes well, on the way back, Rafo's vengeful mother, who runs illicit businesses in Mexico, sends her cronies to track them down before they can reach their destination.
What Makes it Great?
Adapted from a popular novel written in 1975, Cry Macho finally brought the story to the screen courtesy of Clint Eastwood, who directed and starred in the film. Previous attempts to adapt the novel once almost saw Arnold Schwarzenegger in the lead. In the end, Eastwood proved to be the perfect protagonist to take it forward as he came with his legendary status as an icon of Western films.
16
Beauty and the Bandit (1946)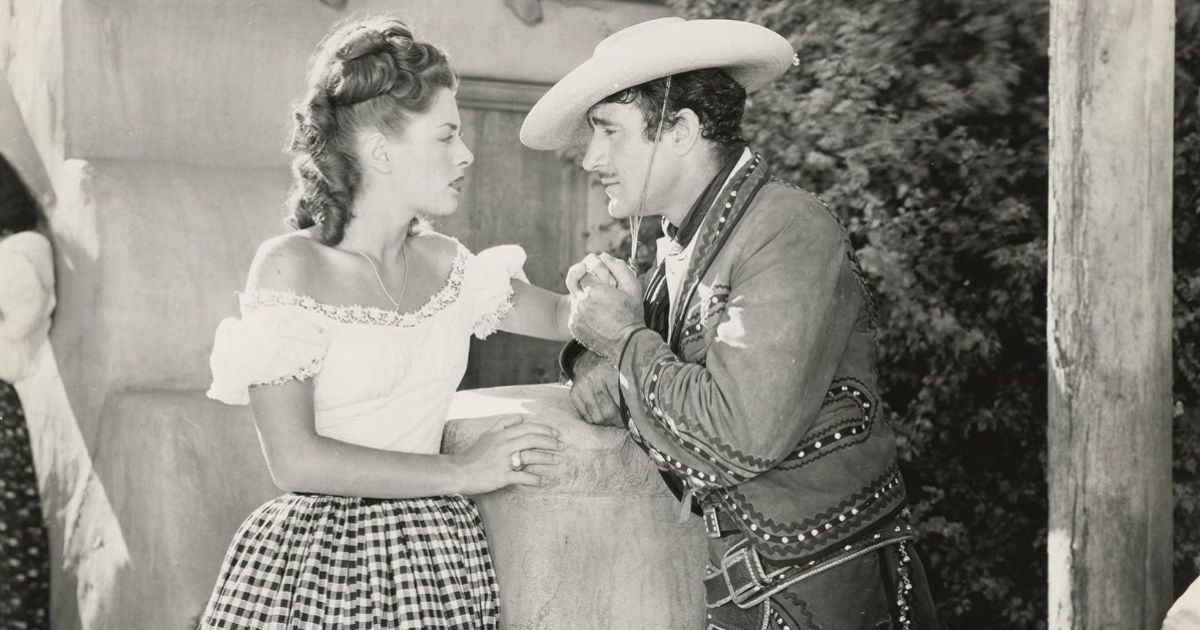 If you don't mind a golden oldie, Beauty and the Bandit was a great entry from the '40s. The film takes place in California during the 1800s and follows The Kid and his gang as they ambush a stagecoach to steal a chest of silver. He claims that this money belongs to his men and the impoverished people of Mexico, but it's soon stolen from him. Just then, another epiphany strikes him and he learns that the "man" escorting the chest is a beautiful woman (played by the stunning Ramsay Ames), whom he soon falls for, sending the storyline into tumbling chaos.
What Makes it Great?
Building on the popularity of the famous comic book character from the era known as The Cisco Kid, Mexican-American actor Gilbert Roland played him in the film. The original character was known as a desperado who operated near the Texas-Mexico border and was a lot darker. However, his later renditions softened him into a more likable character despite him still being a Bandido.
15
And Starring Pancho Villa as Himself (2002)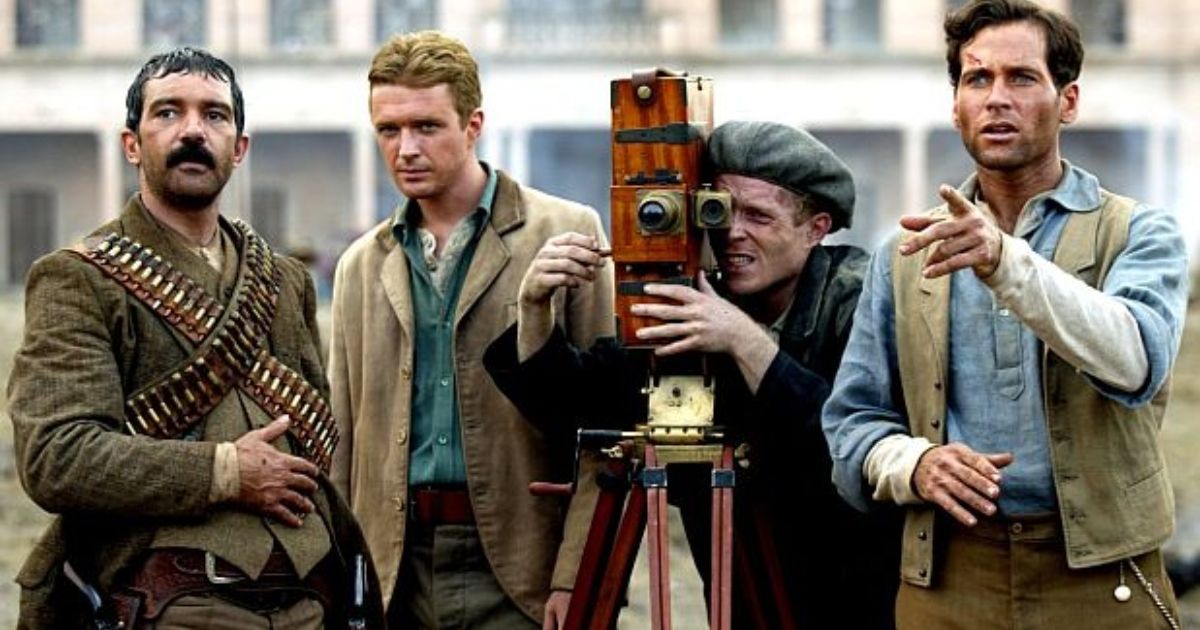 Loosely based on true events, the film followed the exploits of the legendary revolutionary, Pancho Villa, as he attempted to scheme ways of funding his goal to overthrow the Mexican government. When he gets into contact with a Hollywood director eager to tell his tale, they strike up a deal to help each other out. What ensues is a great satirical western filled with moments that remind us why truth can sometimes be stranger than fiction.
What Makes it Great?
This great TV film first debuted on HBO back in 2002 and starred Antonio Banderas in the lead. And Starring Pancho Villa as Himself was once the most expensive TV film ever made. With its $30 million budget, it was shot entirely on location in Mexico. and later went on to be nominated for nine Primetime Emmy Awards.
14
The Rover (2014)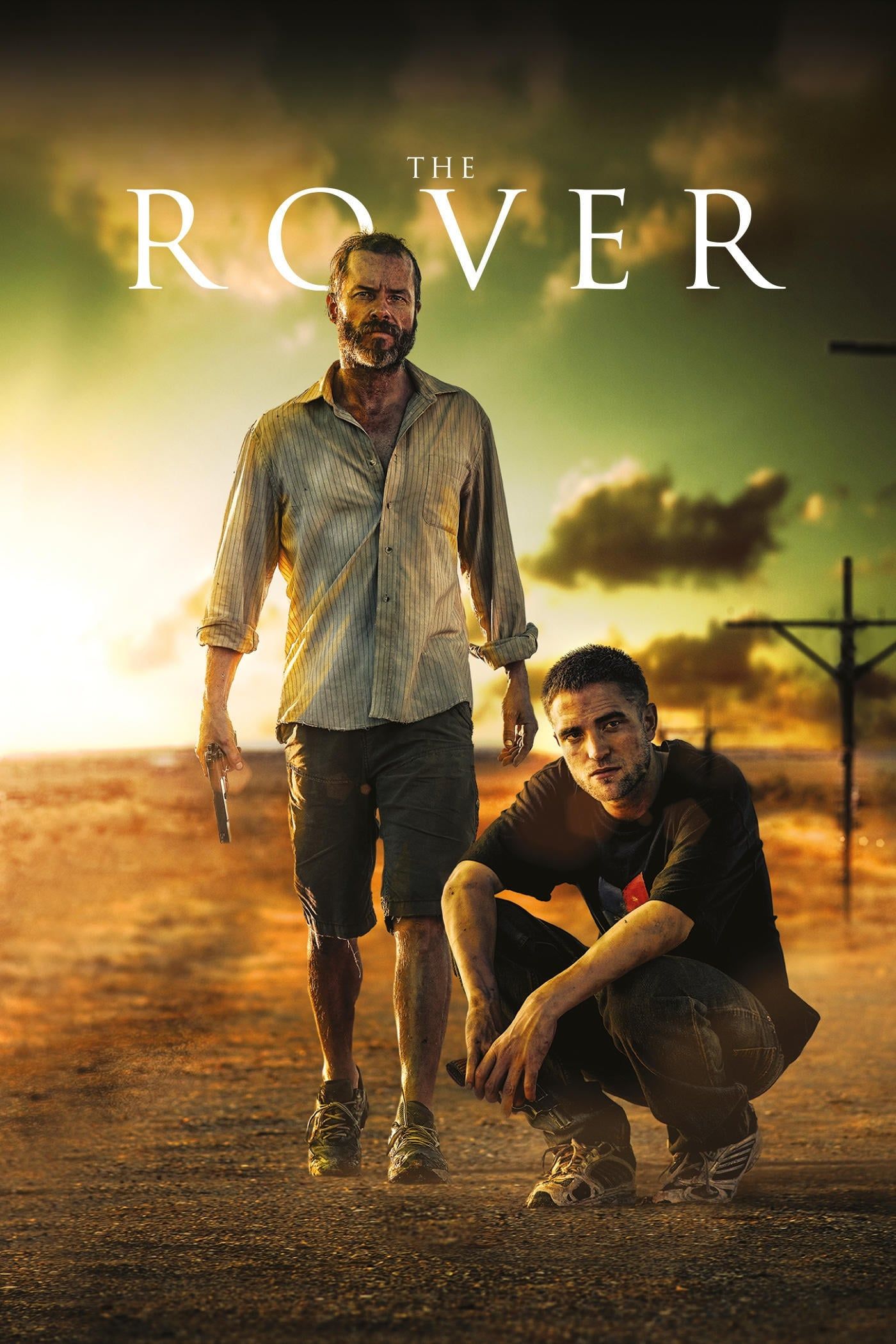 Release Date

June 4, 2014

Director

David Michôd

Cast

Guy Pearce, Chan Kien, Robert Pattinson, Tek Kong Lim, Scoot McNairy, Tawanda Manyimo

Rating

R

Runtime

100
The Rover centers around Eric (Guy Pearce), who drifts through the wastelands in his only possession, his car, which is the only thing that he's sentimentally attached to. Things take a turn for the worse when, one day, a band of thieves steal Eric's car and leave behind their wounded comrade Rey (Robert Pattinson). Eric then forms a love-hate relationship with Rey, ensuing a tumultuous stream of emotions as the two men hunt for Eric's beloved car.
What Makes it Great?
The Rover is a Western at heart with themes of revenge, loss, and retribution. Powered by Pearce and Pattinson's palpable chemistry, David Michôd's film is a refreshing take on a somewhat conventional, trope-oriented genre. Robert Pattinson's portrayal as Ray offered a glimpse of his potential and he didn't disappoint with nailbiting performances in Good Time and The Lighthouse.
13
Slow West (2015)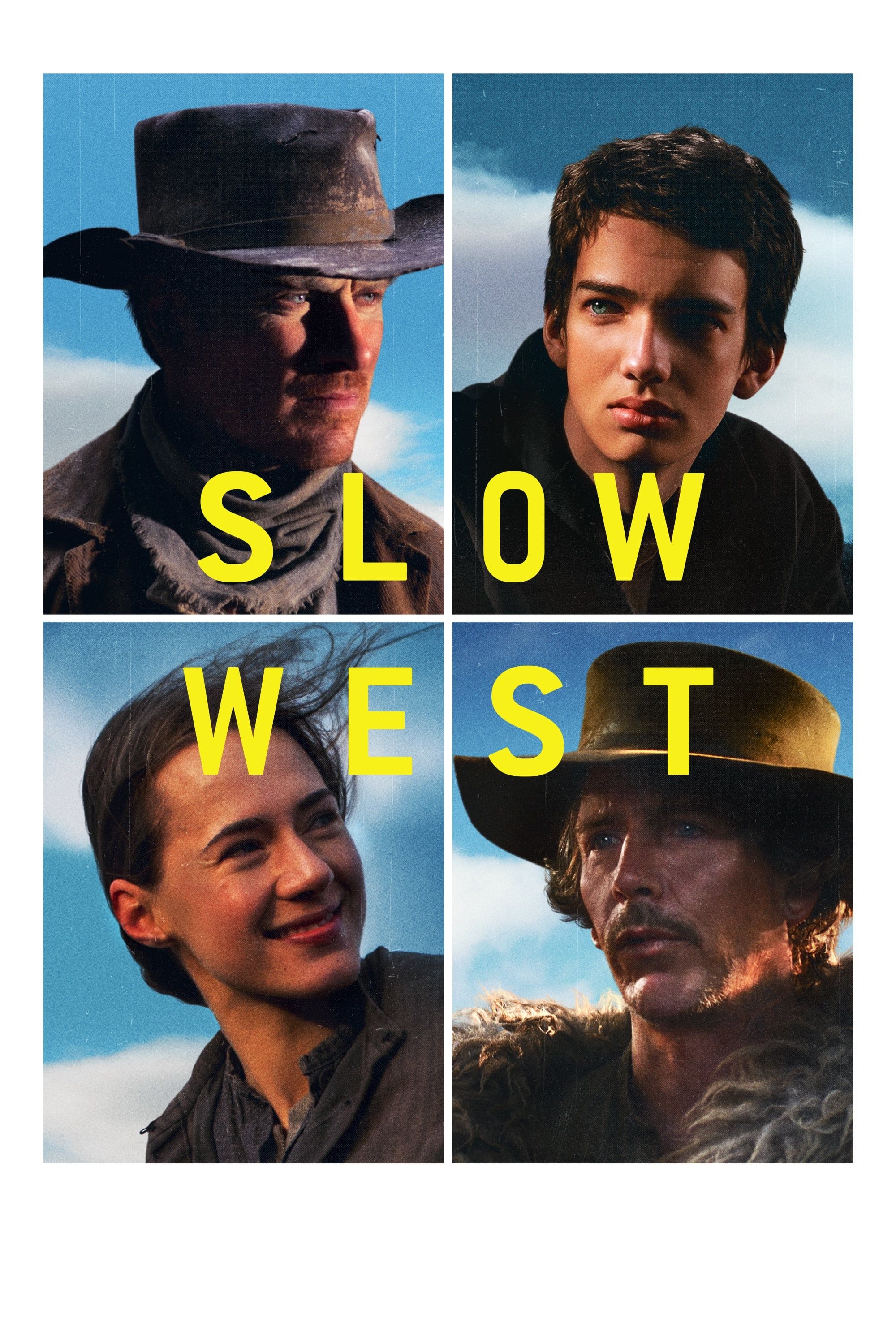 Release Date

April 16, 2015

Director

John Maclean

Cast

Kodi Smit-McPhee, Caren Pistorius, Aorere Paki, Jeffrey Thomas, Hayden Frost, Kieran Charnock

Rating

R

Runtime

84

Genres

Action, Documentary, Romance, Thriller, Western
The plot follows a young, gullible teenager who travels across America in search of a woman he loves, accompanied by an outlaw under the pretense of protection. What then follows is a unique take on the Western genre, cleverly balancing violence, humor, and romance, against the expansive scenery of the Western landscapes.
What Makes it Great?
Funny, bizarre, and melancholic in equal measure, Slow Westshuns the mechanisms of Westerns in many ways as it puts in the emotions of teenage angst, infatuation, and hard-boiled demeanors in a blender and presents a cocktail full of leisurely entertainment. John Maclean's directorial debut steps away from the conventional norms attached to the genre and instead focuses on capturing the everyday trivialities of life in the wild Wild West.
12
In Pursuit of Honor (1995)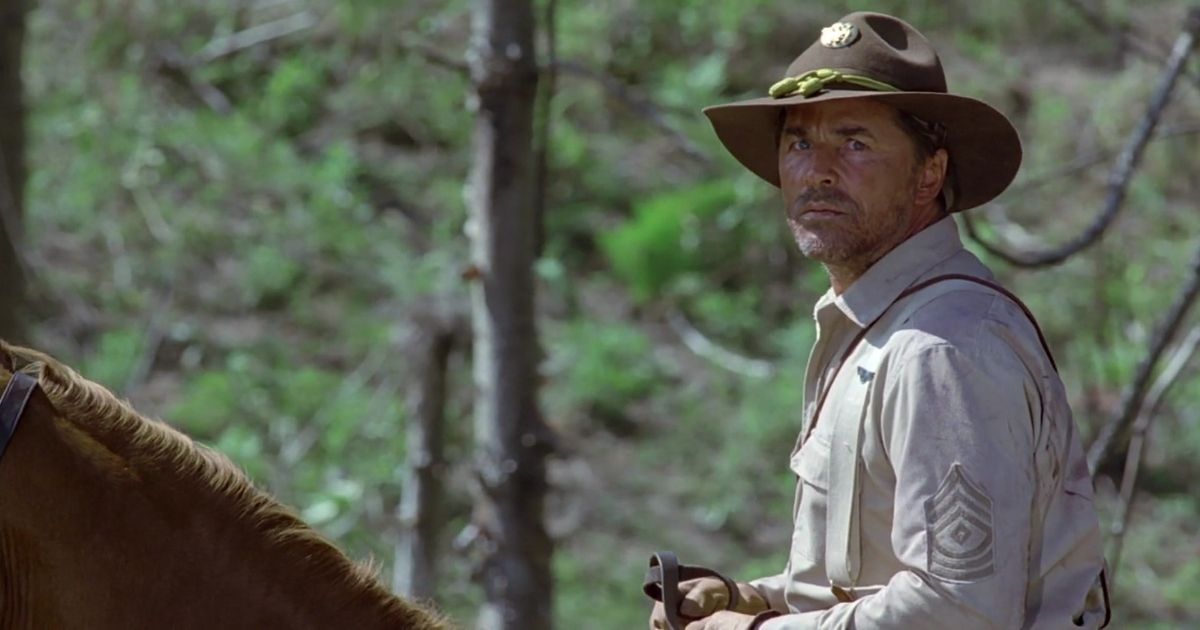 Related: 15 Best Westerns on Hulu to Watch Right Now
A hard-hitting film to digest, In Pursuit of Honor, revolves around a few members of the United States Cavalry detachment that refused to slaughter horses as a part of a plan to modernize the army. After having been deemed surplus to requirements by Gen. Douglas MacArthur (James Sikking), Sgt. John Libbey (Don Johnson) along with Lt. Marshall Buxton (Craig Sheffer) is tasked with transporting and executing hundreds of horses that once served as brave comrades.
What Makes it Great?
In Pursuit of Honor is one of the few films that perfectly captures a man's bond with an animal. Transcending the barriers of language and literature, this bond is unspoken yet can be felt quite vividly. Ken Olin's film paints a heartwrenching portrait of this type of bond and the cost one would go to to protect it. If you're a fan of animal films with a Western setting, be sure to give this one a watch.
11
An Eastern Westerner (1920)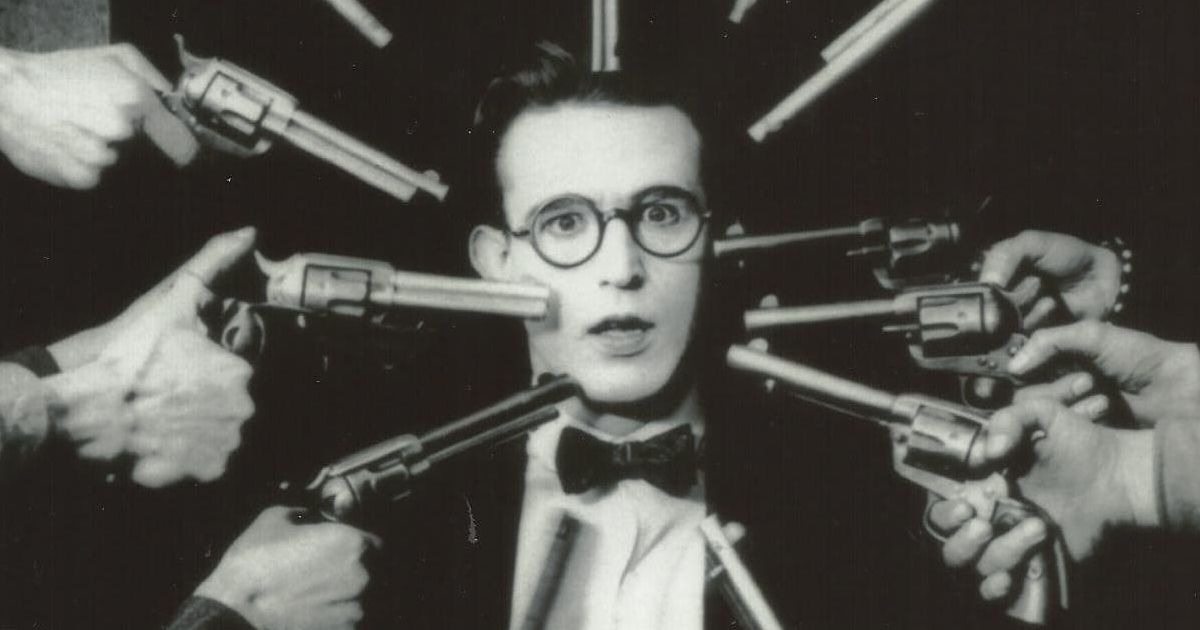 Likely the oldest Western on Max, An Eastern Westerner is an intriguing example of not only early Westerns but of genre parodies as well. Originally released in 1920, Harold Lloyd plays a New Yorker finding himself against all odds when he draws the ire of a villainous tycoon. To save the town, and to win the heart of a woman he's fallen in love with, he'll have to put his hedonistic lifestyle aside and embrace the "wild" part of the "wild west."
What Makes it Great?
Silent comedies are all about physical performances, and Harold Lloyd was no slouch in this department. Known for his extensive gags and daredevil stunts, his collaboration with Hal Roach — who would also produce the highly influential comedy duo, Laurel and Hardy — will certainly fill a unique niche in Max's Westerns.
10
The Last Outlaw (1993)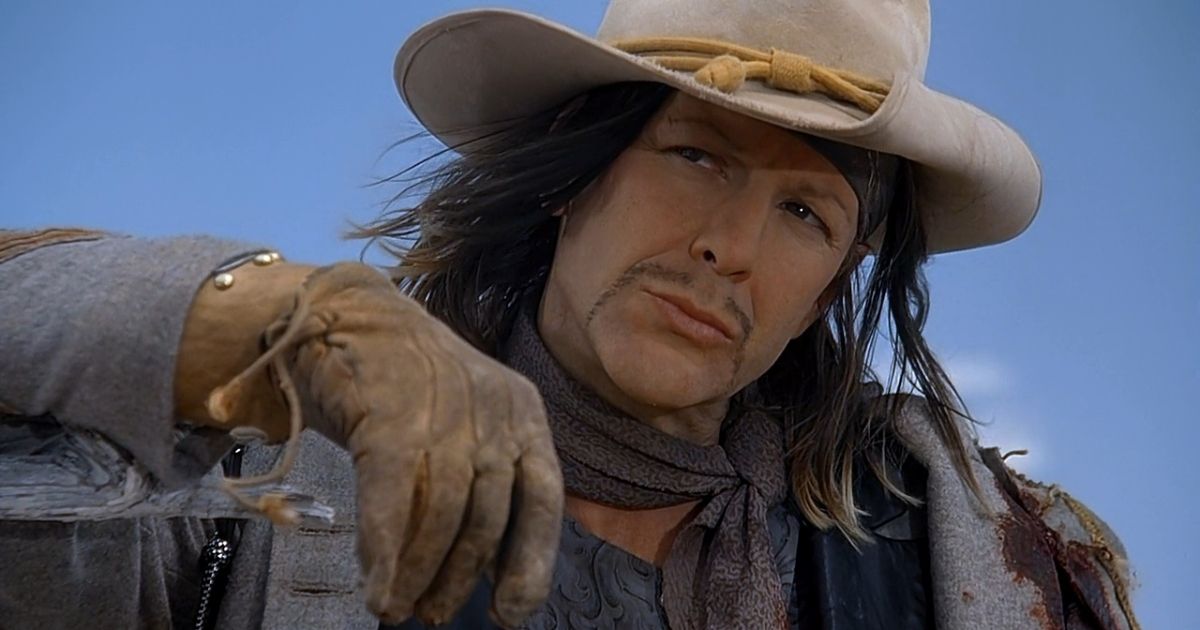 Following the emotional journey of the retired Colonel Graff, who begins a life of crime when his wife and kids are murdered during the Civil War. He recruits his old men, and they begin a string of successful robberies. However, when his once closest ally (Mulroney) assumes control and ousts him, Graff joins the authorities again and starts going after his old gang. A great watch if you've never seen it, the film has since been hailed as one of the most underrated Westerns of the decade and has built up a cult following.
What Makes it Great?
The Last Outlaw released during the early '90s, when so many other iconic Westerns like Unforgiven and Wyatt Earp were released, sadly relegated the TV film The Last Outlawto the realms of insignificance. In such a legendary company, not many people even remember the 1993 movie starring Mickey Rourke and a much younger Dermot Mulroney. Having said that, The Last Outlaw is still a film of substance that's powered by a steam engine of vengeance, bloodshed, and the sadistic idea of justice.
9
The Gold Rush (1925)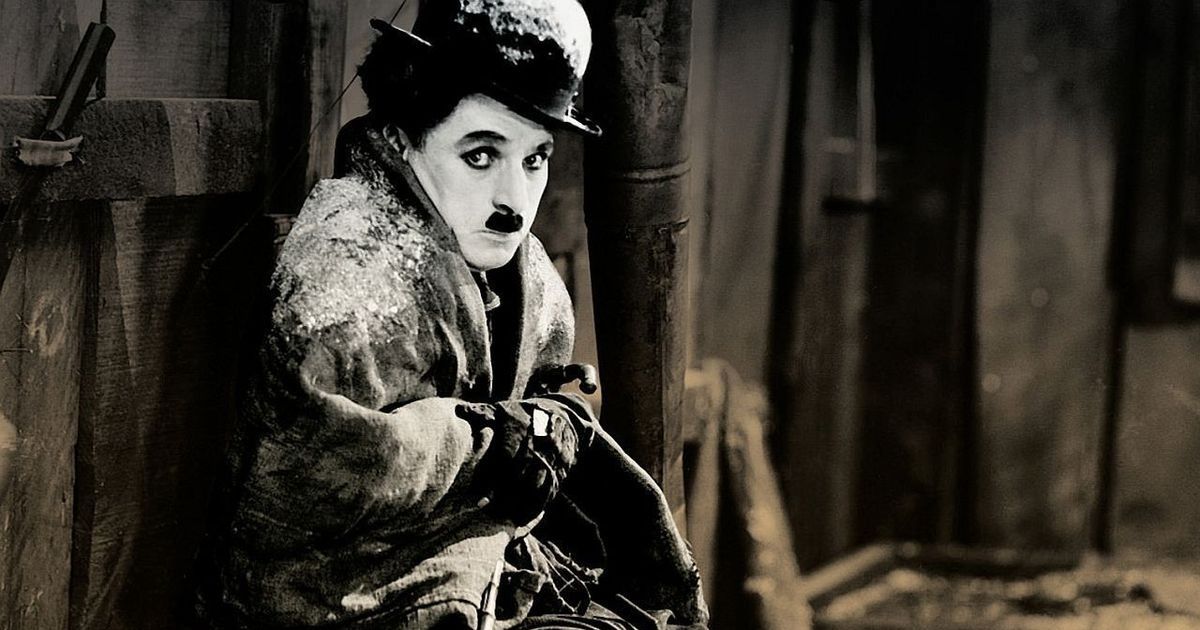 The Gold Rush features another outstanding performance from the great Chaplin himself, this one sees him chase the Klondike Gold Rush when he gets stuck in a cabin during a blizzard with a fugitive. Falling for a lovely barmaid, our hero's luck gets better when he also meets a prospector there. Of course in modern times, a silent black and white film from a forgotten time may not be to everyone's tastes. However, the film is iconic and perfectly illustrates the comic genius of the time in a Western setting.
What Makes it Great?
Remember when we said that there are Westerns out there for all tastes? If you're the kind of film buff who can still appreciate the brilliance of Charlie Chaplin and what made his famous silent films so genius, The Gold Rushis for you. The 1925 silent film from the iconic actor that defined an entire era of cinema was old-school entertainment at its best. There's a reason why the film holds a 93% audience rating and a 100% rating on Rotten Tomatoes's famed Tomatometer where professional critics rate a film.
8
Dead Man (1995)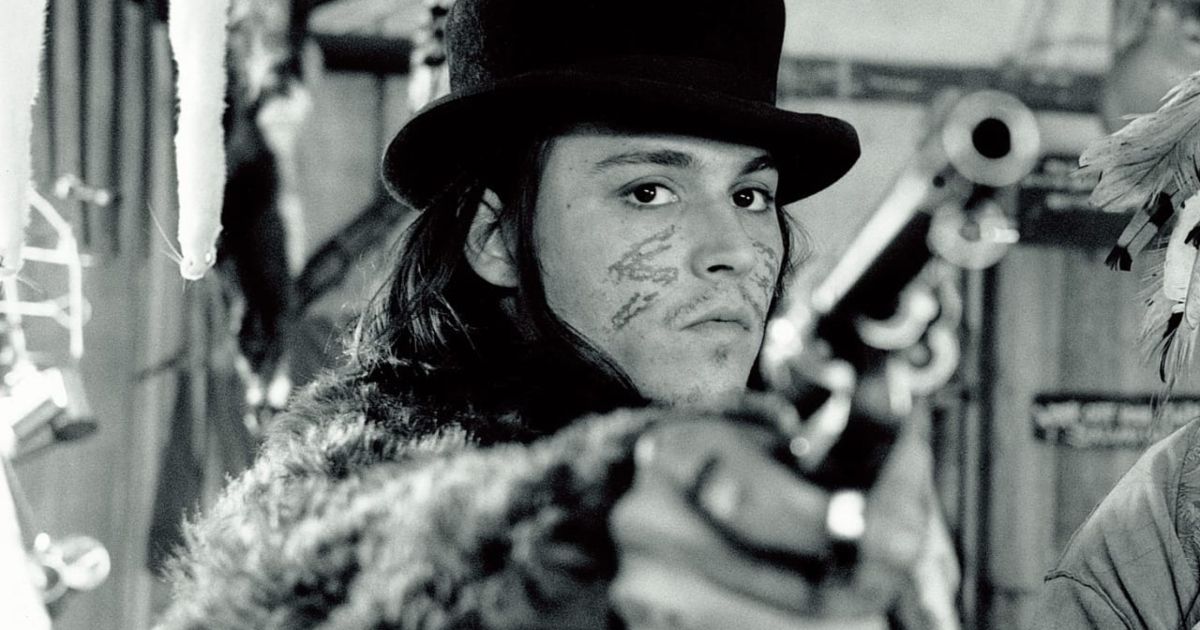 Related: 10 Common Tropes You'll Find in Most Classic Westerns
You may confuse Dead Man for being older than it is. This psychedelic Western starring Johnny Depp was released in 1995, telling the story of an accountant on the run after committing a murder. However, after a brief encounter with a Native American named "Nobody," our accountant finds himself at the center of a spiritual reawakening.
What Makes it Great?
Filmed exclusively in black-and-white, Dead Man is directed by directed by Jim Jarmusch (Paterson, Only Lovers Left Alive) and features a soundtrack composed by Neil Young. Dead Man is easily one of the more eclectic Westerns in Max's library. If you want a bit more soul-searching in your Western adventure, along with a lot more weirdness, this may be the film for you.
7
Bury My Heart at Wounded Knee (2007)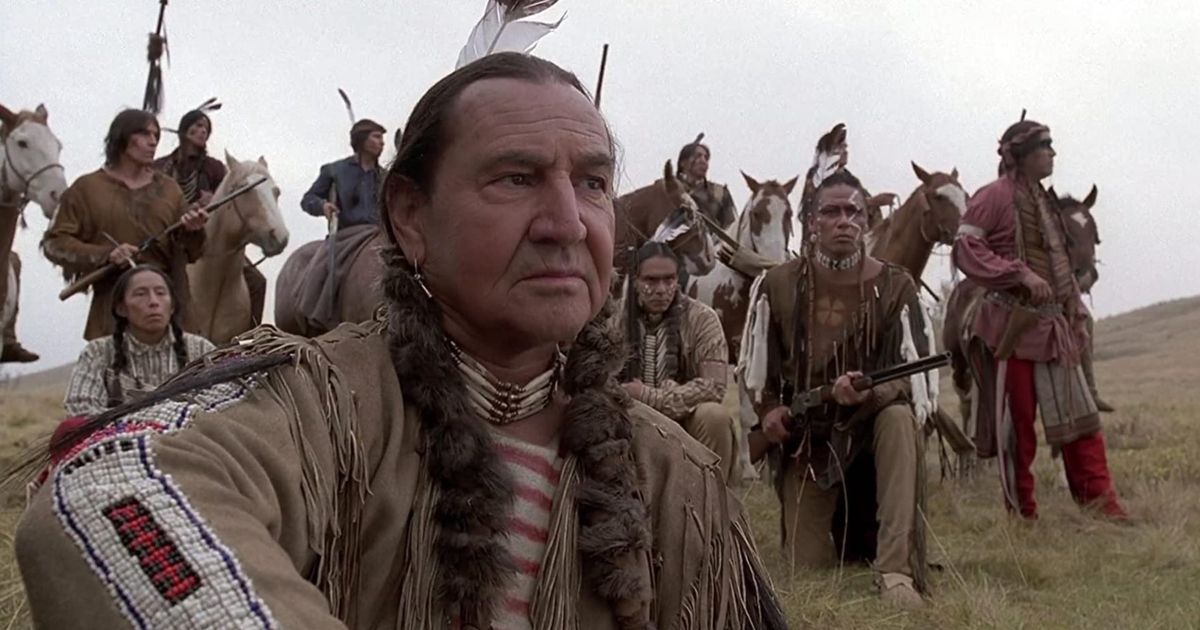 Bury My Heart at Wounded Knee is a historical drama that adapts the titular 1970 book by Dee Brown. Set shortly after the bloody Battle of the Little Bighorn, we follow multiple different characters as history starts to unfold, with one being Charles Eastman, a Sioux doctor who became the first Native American certified in conventional medicine. We also get the perspective of Sitting Bull himself, the Lakota leader who led the resistance at Little Bighorn to begin with.
What Makes it Great?
The amount of material covered here is nothing to scoff at. There's a genuine effort to display the exploitation and grief that the Lakota tribe experienced during the 1860s, and though it is technically classified as a "TV film," some of what is depicted is indescribable. As an HBO original, Bury My Heart at Wounded Knee remains a stunning part of Max's library.
6
Deadwood: The Movie (2019)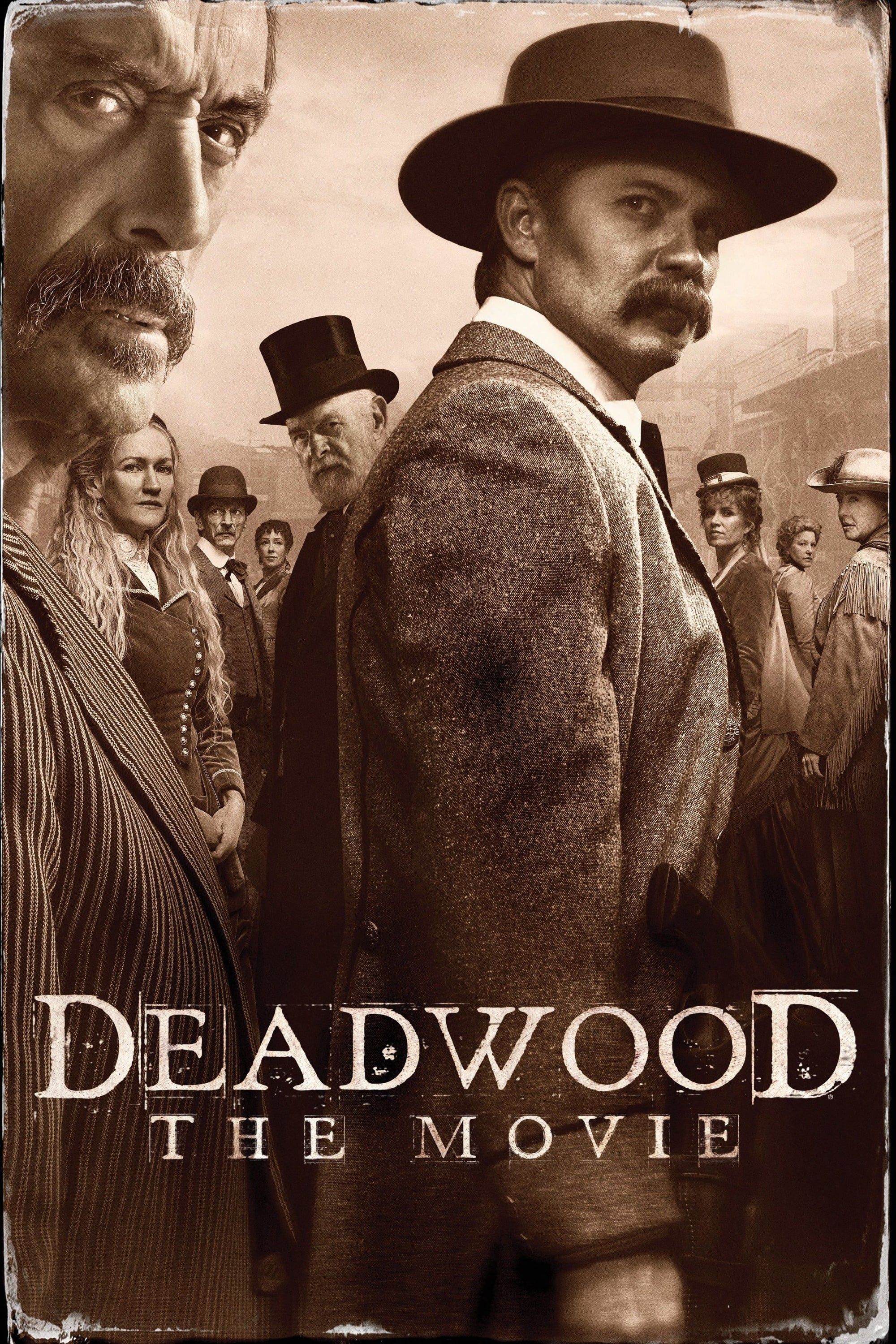 Release Date

May 31, 2019

Director

Daniel Minahan

Cast

Timothy Olyphant, Ian McShane, Robin Weigert, Brad Dourif, Kim Dickens, Molly Parker

Rating

R

Runtime

110

Genres

Western
Any Western fan who hasn't seen HBO's Deadwood is doing themselves a disservice. Its short, three-season run is perfect for weekly binging, and while the series would ultimately be canceled before wrapping up its story, Deadwood: The Movie serves as the climactic conclusion to the series. Ten years after the end of season three, a majority of Deadwood's ensemble cast returns as old rivalries are set ablaze amid the seas of change.
What Makes it Great?
Known for its legendary use of profanity and breathtaking visuals, Deadwood is an essential Western series for any enthusiast of the genre. Created by David Milch, who would later write for HBO's True Detective, Deadwood is easily what put actors like Ian McShane and Timothy Olyphant on the map, along with winning multiple Emmy Awards for its costume and set design.
5
Butch Cassidy and the Sundance Kid (1969)
Release Date

January 15, 1969

Director

George Roy Hill

Cast

Paul Newman, Robert Redford, Katharine Ross, Strother Martin, Henry Jones, Jeff Corey

Rating

PG

Runtime

110
Paul Newman and Robert Redford both lead Butch Cassidy and the Sundance Kid, a film that sees a pair of infamous outlaws caught up in the quickly changing times of the 1890s. As the wild west turns into the "not so wild" West, Butch and Sundance are tasked with escaping the country to flee the punishment for their lengthy crime sprees.
What Makes it Great?
As a Western to watch for newcomers of the genre, Butch Cassidy and the Sundance Kid features some amazing chemistry between Newman and Redford in a two-hour adventure. It's a film that time has also been incredibly gracious to, as middling reviews during its time of release have given way to positive reappraisals. The film is even being adapted into a streaming series for Prime Video.