Summary
Chevy Chase discusses the possibility of reuniting with Steve Martin and Martin Short for Only Murders in the Building.
The podcast interview between Chase and Marc Maron starts off humorously, with Chase expressing his love for hearing his own voice.
Chase reminisces about his time working on Three Amigos!, mentioning his physicality and creative input on the film, but does not include it in his list of favorite movies he starred in.
Could Dusty Bottoms, Lucky Day and Ned Nederlander actually reunite on Only Murders in the Building? For those who haven't seen Three Amigos! (1986), actor Chevy Chase shared the big screen with Steve Martin and Martin Short nearly 40 years ago in one of cinema's indelible comedy classics. Today, two of the Three Amigos! (Martin and Short) are the leads, along with Selena Gomez, on the Hulu streaming series Only Murders in the Building. And Chase has finally addressed the possibility of getting the band back together when he appeared on the WTF With Marc Maron podcast. Chase said:
"I love those two — very, very funny guys. They're doing whatever they're doing now. I hadn't watched it [Only Murders in the Building] — maybe once, or so. They're very successful, it's a big success. I miss them. I mean, I wish I was doing it with them. They're good, they're great."
Unfortunately, Chase doesn't have any desire to pester his Three Amigos! co-stars for a part on the streaming series. And when Maron further suggested he should just reach out to Martin and Short about joining up with Only Murders in the Building, Chase vehemently replied:
"No — yeah, that's great! [He laughs]. 'I want on, I want in!' Uh, no. No, no."
Maron made it clear before his sit-down with Chase that he was apprehensive about interviewing the comedy icon because of his reputation for being very difficult to work with. However, their conversation started off hilariously enough. Maron asked Chase if he wanted to put on the headphones during the podcast, and Chevy replied: "Yeah, I'll wear them. I like to hear my voice." Sure, it wasn't as iconic as, "I'm Chevy Chase, and you're not." But it was a start.
Related: Chris Hemsworth Wants Three Amigos! Remake with Chris Evans, Robert Downey Jr. & Himself
Chevy Chase Reminisces With Marc Maron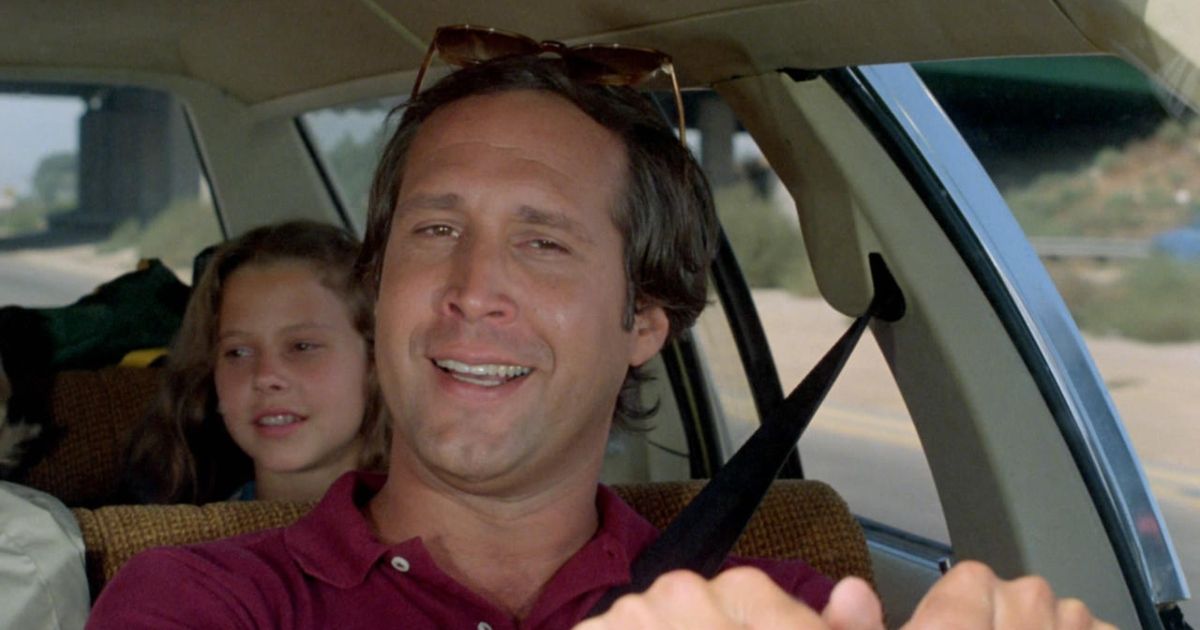 Chevy Chase and Marc Maron reminisced about their last meeting in 2002 when the prominent podcaster sat on the dais of those who gathered together to completely obliterate Chase that evening. In fact, the Chevy Chase roast went so bad that Maron contemplated quitting comedy after the disaster. Maron said in an interview on The Howard Stern Show:
"I'm literally on the verge of tears. I'm like, 'I can't do this anymore.'"
Maron then turned the spotlight back on Chase during the WTF podcast, and the comedic actor truly seemed to relish his time working together with Steve Martin and Martin Short on Three Amigos! Chase then mentioned some of the creative input he contributed to the film in this most recent interview:
"I was very physical, and I wrote part of the movie here and there. I think that I had something to do with the singing bush."
Chevy went on to discuss the singing bush scene before praising "Marty's" performance during the invisible sword sequence — both of which Chase thought were hilarious.
According to Chase, there are six films that he starred in which rank as his absolute favorites: Caddyshack, National Lampoon's Vacation, Seems Like Old Times, Spies Like Us, Fletch and Christmas Vacation. Sadly, Chase didn't mention Three Amigos! among his favs. But if Martin and Short invited him to join Only Murders in the Building, who knows? Maybe the trio could reunite on Hulu, if it's a significant enough role for Chase to sink his teeth into.
You can check out the aforementioned singing bush scene below: