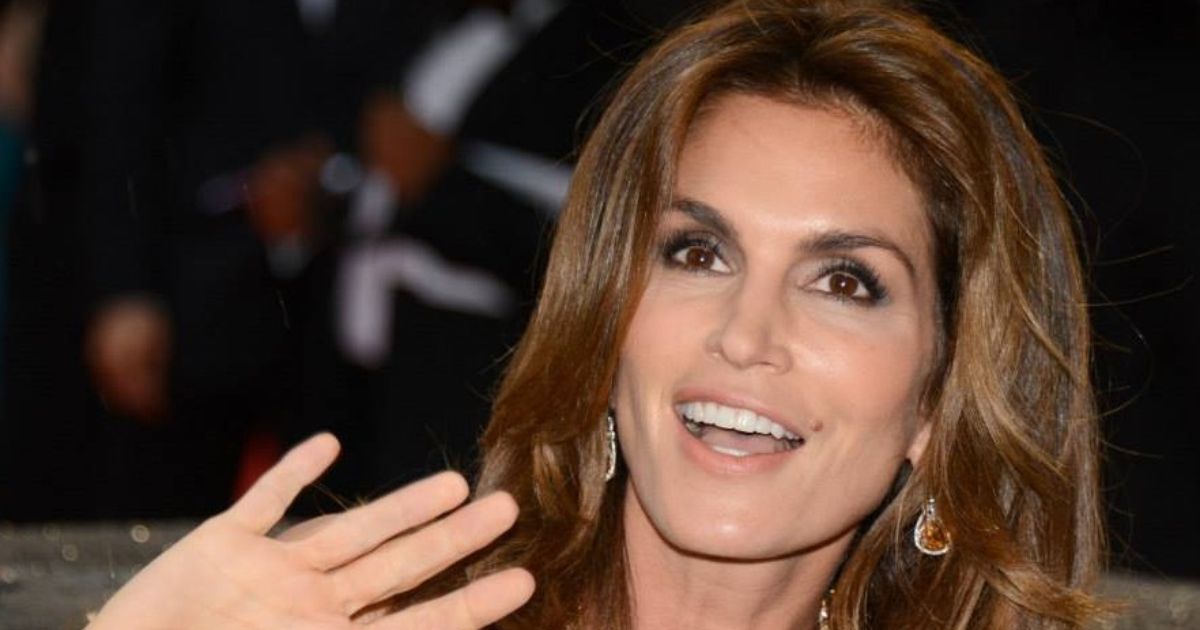 Apple TV+'s The Super Models takes a detailed look at the fashion and modeling industries through the '80s, '90s, and beyond through the lens of Cindy Crawford, Naomi Campbell, Linda Evangelista, and Christy Turlington. The four modeling legends open up about their journeys over the past four decades, with supporting interviews from designers like Vivienne Westwood and John Galliano to magazine editors from Harper's Bazaar and Vogue. Across four episodes, the docuseries from directors Roger Ross Williams (the first African-American director to win an Oscar, for his short Music for Prudence) and Larissa Bills explores everything good and bad aboiut the industry and these women's careers.
In an exclusive clip from the series, which premieres Sept. 20 on Apple TV+, Cindy Crawford dives into a seemingly innocent but complicated little thing — her beauty mark. The clip features Cindy talking about how her sisters used to tease her about her now famous beauty mark and how the industry at first didn't accept her with it either. You can watch the clip and learn more about the docuseries below.
Related: Best Movies Set in the Fashion World, Ranked
Cindy Crawford and The Super Models
The official synopsis for The Super Models reads as follows:
"Hailing from Imagine Documentaries and One Story Up and directed by Academy Award winner Roger Ross Williams and Larissa Bills, the four-part series spotlights the remarkable careers of Naomi Campbell, Cindy Crawford, Linda Evangelista and Christy Turlington. Unprecedented access to the models takes viewers behind the camera and beyond the catwalk, revealing how they dominated the elite modeling world while illuminating a bond that single-handedly shifted the power dynamic of an entire industry.
"The Super Models travels back to the 1980s, when four women from different corners of the world united in New York. Already forces in their own right, the gravitas they achieved by coming together transcended the industry itself. Their prestige was so extraordinary that it enabled the four to supersede the brands they showcased, making the names Naomi, Cindy, Linda and Christy as prominent as the designers who styled them. Today, the four supermodels remain on the frontlines of culture through activism, philanthropy and business prowess. As the fashion industry continues to redefine itself — and women's roles within it — this is the ultimate story of power and how four women came together to claim it, paving the way for those to follow."
MovieWeb's own Olly Dyche enjoyed the docuseries, writing in his review for The Super Models:
"A four-part docuseries, The Super Models is an inspiring, compelling, and entertaining journey through the lives of the iconic model quartet. The show obviously speaks to audiences who are fans of fashion, however, it also offers more than enough to keep viewers who aren't particularly well-versed in the industry, fully engaged the whole way through.
"The series not only delves into the rise of the four supermodels and various fashion photographers, but it also offers audiences a nostalgic trip back to the '80s and '90s throughout its clips, images, fashion, and music."
You can learn more about Crawford and the rest of The Super Models on Apple TV+, and can check out the trailer below: