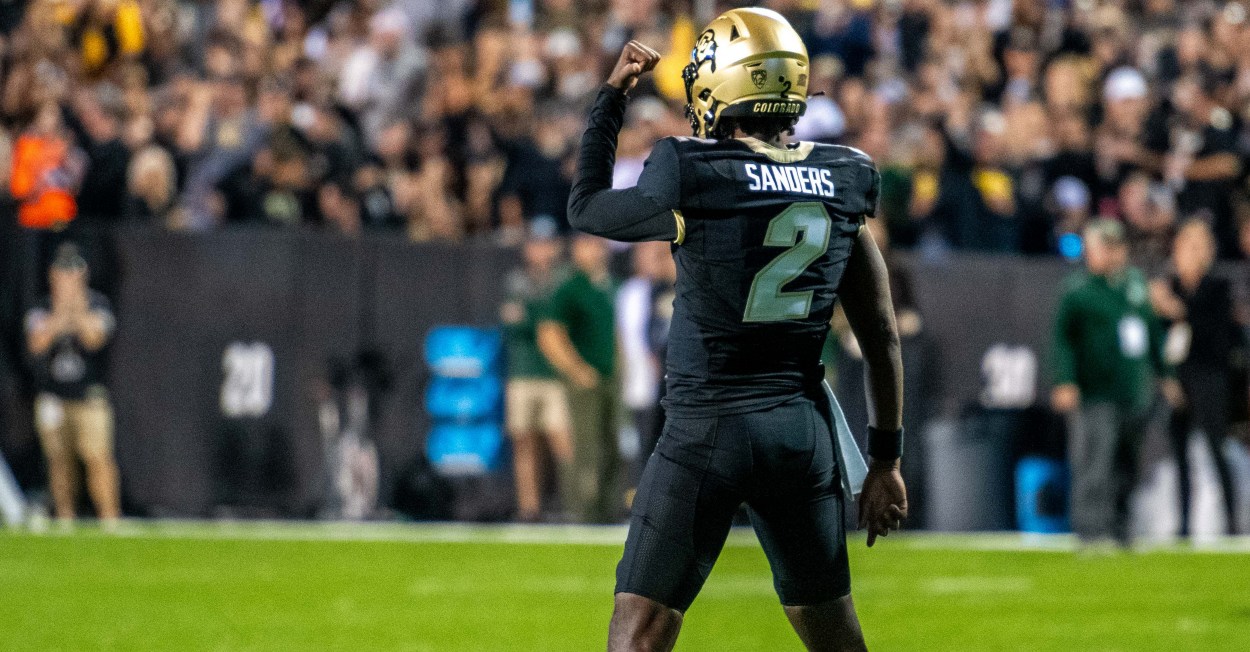 Colorado Buffaloes head coach Deion Sanders has his team playing lights out in the early part of the season as they are 3-0 and ranked No. 19 in the country. But up next for Colorado is arguably their biggest test of the early season as they head to Eugene, OR, to take on the Oregon Ducks.
As the Buffaloes prepare for their huge top-25 showdown with the Ducks, Sanders addresses whether or not his son and star quarterback, Shedeur Sanders, has a target on his back. And while the answer to that question may be obvious, the Colorado head man sees it as an opportunity for a particular unit to step up and accept the challenge of protecting him.
"I think there's a talk on every great player's back, isn't it? The last time I checked," said Sanders. "But that should really challenge your offensive line to do their job, shouldn't it? Because if you stop the quarterback, if you stop Travis Hunter, if you stop Jimmy, if you stop these guys, you're stopping the offense.
"Bo Nix is pretty darn good too. We want to stop him. But we're not going to do anything absurd or dirty. We don't believe in that. This is a game, we want to win but we don't want to step outside the lines to win. Character is everything with us," said Sanders.
Colorado's Week 4 opponent, Oregon, has looked every bit the part of a top-ten team in their first three games of the season, both offensively and defensively. Oregon has allowed 10 points or fewer in two of their three games. Furthermore, in their Week 2 throwdown in Lubbock, TX, against Texas Tech, the Ducks' defense came up with several key stops when they needed them and forced the Red Raiders into four turnovers.
Deion Sanders understands completely that his son and the Buffalo star quarterback, Shedeur Sanders, will be on the radar of every team they play this season. To him, that is to be expected, given how great he has performed so far this season. But Shedeur Sanders's greatness on the field has presented an opportunity to the offensive line, according to the Colorado headman. In order for the Buffaloes quarterback to continue to excel on the field, the offensive line has to step their game up and achieve a higher level of greatness to prevent opposing defenses from disrupting the flow of their offense.