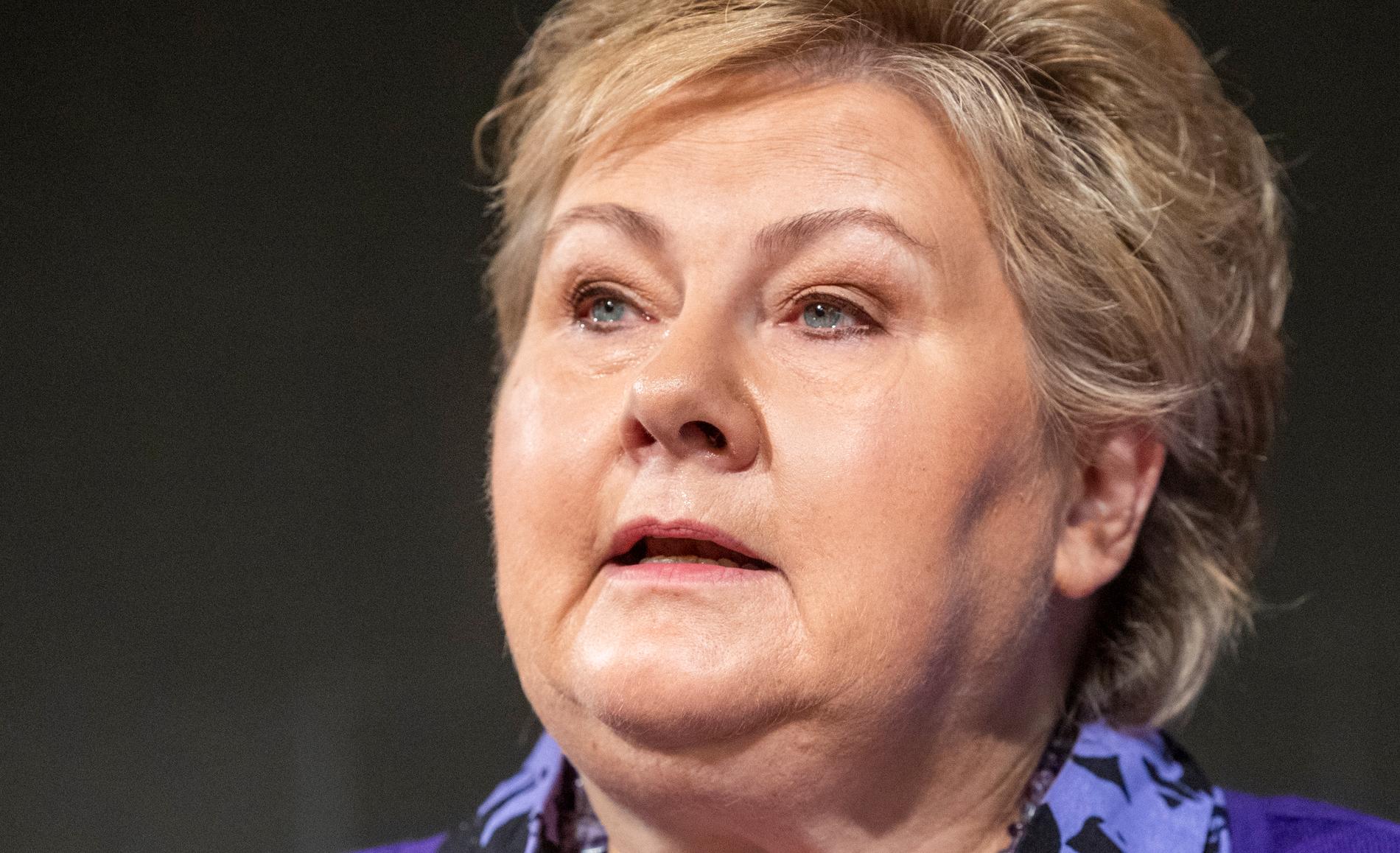 Already on 1 September, Finansavisen published an article about several new share purchases from Sindre Finnes. It was ten days before the election.
Finansavisen mentioned several unknown share deals already on 1 September. This matter was not mentioned in Høyre's timeline on Tuesday evening.
Erna Solberg states via her press manager Cato Husabø Fossen that she did not understand that there was new information in the case:
– The short and simple answer is that the Conservative Party was not contacted about this case in Finansavisen before it was published, and when Erna discovered the case a few days after it was published, she did not perceive that it contained information that changed the image that she had had sufficient information about Sindre Finnes' stock trader to be able to assess his own competence as prime minister, writes Fossen to VG.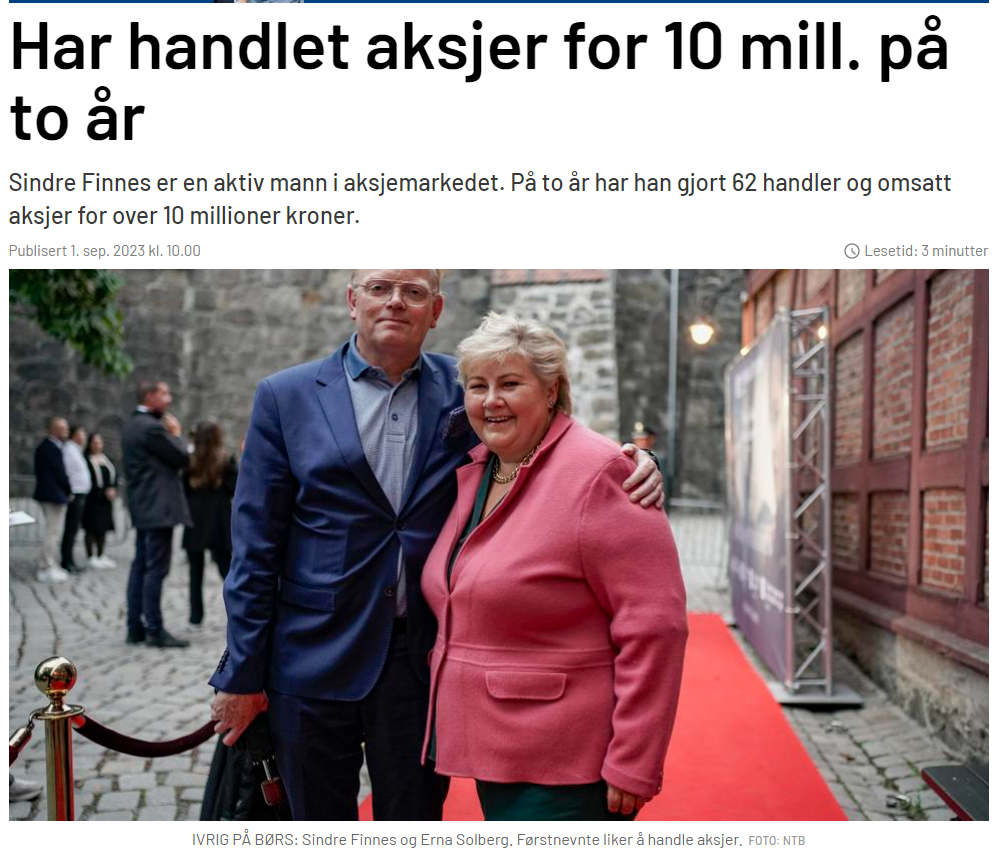 – It also does not appear from the case that the transactions took place while Erna was still prime minister, only that they had taken place after 14 June 2021 and during the next two years. The fact that we were not contacted about the case underpins the assumption that there was nothing new in it, he writes.
But: A table in the case shows the transactions – which run from 14 June 2021 to 25 August 2023. Solberg was prime minister until 14 October 2021.
22 of Finnes' deals took place while his wife still ruled the country.
– As long as you know enough to assess your competence or ask for further information when you are in doubt, it is not a requirement that you must be notified of every single purchase or sale your spouse makes. The fact that Finnes had made share trades was therefore not something that in itself triggered new questions, writes Fossen.