Mill Creek (Ga.) four-star EDGE KingJoseph Edwards made his trip to Ole Miss last weekend. The Rebels handled business on the field, winning 48-23. And it seems the staff also handled business off the field with the blue chip target in Oxford, Miss., for the weekend.
"The overall game day experience was really good," Edwards said. "It was a night game so the crowd was lit."
He is the nation's No. 285 overall prospect and No. 22 EDGE in the 2024 cycle, according to the On3 Industry Ranking — a weighted average which utilizes all four major recruiting media companies. Edwards is also the No. 32 player in Georgia.
Ole Miss defensive coordinator Pete Golding has led a concerted effort to revamp the Rebels' defense via the 2024 recruiting class. The Rebels are currently ranked 21st in On3's Team Football Recruiting Rankings. The three highest-ranked commits are all on the defensive line. And Ole Miss would like Edwards to join this group.
"I have a good relationship with coach Golding from his time at Alabama and coach (Enrique) Davis from his time at WKU so it felt very familiar because we are well acquainted," Edwards said. "I also spoke with coach (Randall) Joyner."
Edwards holds notable offers from the likes of Georgia, TCU, Southern Cal, Ohio State, Florida, Tennessee, South Carolina, North Carolina, Alabama, Texas A&M, Michigan and Texas.
Edwards has a NIL Valuation of $58K. The On3 NIL Valuation is the industry's leading index which sets high school and college athletes' projected annual value (PAV). The NIL valuation does not act as a tracker of the value of NIL deals an athlete has completed to date. It rather signifies an athlete's value at a certain moment in time.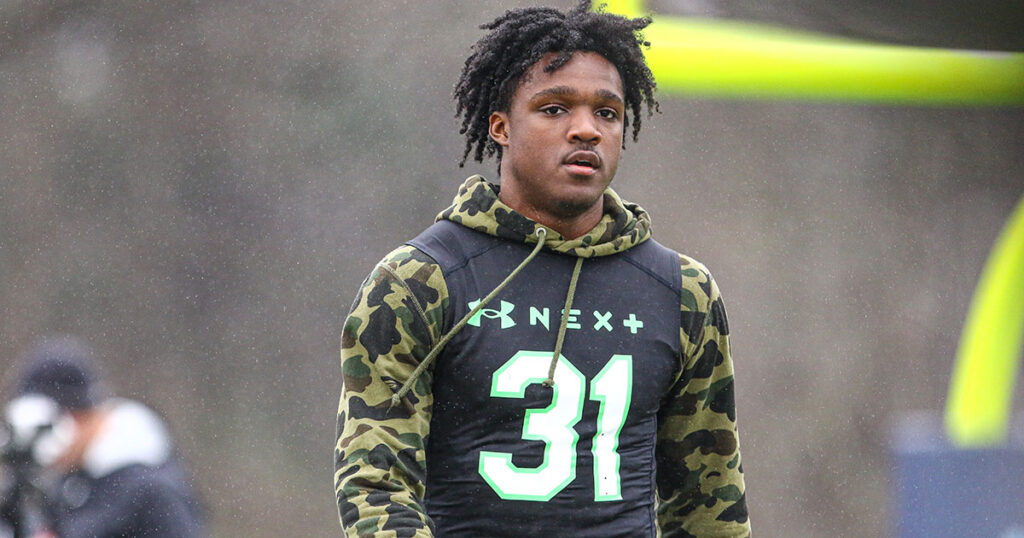 KingJoseph Edwards talked about his relationship with each Ole Miss coach.
Golding has already secured commitments from the likes of Kamarion Franklin, Kamron Beavers and Jeffery Rush. Edwards is next on his board. The Georgia prospect talks about his conversation with the Rebels defensive coordinator and his sales pitch.
"He told me I was blessed with lots of opportunities but to make sure the college I choose has all that I'm looking for and he'd love to have me."
Joyner has been a key cog for Lane Kiffin's staff during his time in Oxford. The young, up-and-comer is known for being very hands on, a tactician and a coach who can get the most out of his players with passion.
"He wanted to know what I wanted to work on and told me whatever it was he'd help me accomplish it through mentorship and building a relationship.
Davis played running back at Ole Miss and is now a respected youngster rising up the ranks as an analyst. Edwards' pre-built relationship could be something we peg here as a big turning point in Edwards' recruitment.
"He said I am exactly what he needs and wanted to know what he needed to do to make Ole Miss my future."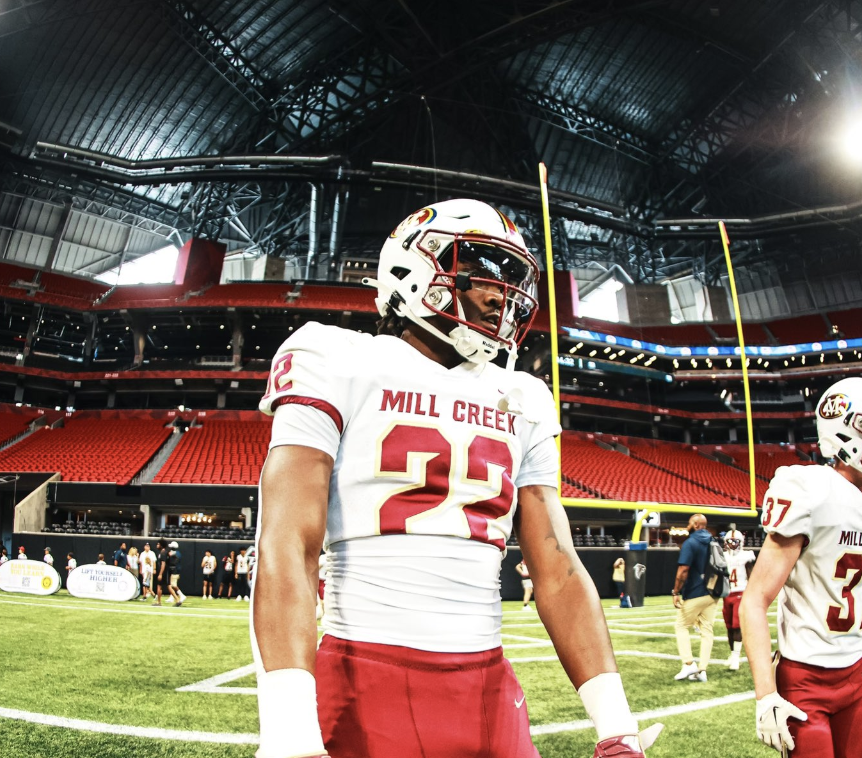 After releasing a Top 8 this summer, things have shifted the way of three programs heading into a decision date.
"Ole Miss, Colorado and Florida State are my top schools," Edwards said. "No leader yet. All the coaches are aggressively recruiting me. I am blessed beyond measure."
Edwards has now taken visits to Florida State and Ole Miss. He says a trip to Boulder is in the works, but a commitment might be made before it happens.
"I'll make my decision in the next month," Edwards said. "I will be traveling, wrapping things up really soon."
On3's Charles Power got a chance to see KingJoseph Edwards up close at the Under Armour Next Camp in Atlanta.
"He earned the nod as On3 MVP after putting together the most complete day from start to finish," Power said. "The 6-foot-4, 230-pounder impressed in with quick, explosive movements in footwork drills. When the bags came out, he promptly showed off active and violent hands.
"Those skills crossed over to the 1-on-1 portion of the day where Edwards put together a number of impressive wins against offensive tackles," Power said. "He won his first rep with a quick first step and high-level inside move. He also showed some speed to power and pop on contact in following reps. Edwards was also singled out as a standout performer."
The post Four-star EDGE KingJoseph Edwards puts Ole Miss in Top 3, hoping to commit next month appeared first on On3.