While movie fans are hopefully enjoying Stephen Fry's wonderful performance as Leonardo da Vinci in the delightful film The Inventor, they can now anticipate another ebullient vocal performance, this time alongside some of the best and brightest voices in UK comedy. Fry will reunite with his old sketch comedy partner, Hugh Laurie, in an animated reimagining of the Oscar Wilde classic, The Canterville Ghost, opening exclusively in US theaters just in time for Halloween on October 20, 2023, via Shout! Studios and Blue Fox Entertainment.
The star-studded cast features Fry (Gosford Park) as Sir Simon de Canterville, along with Hugh Laurie (House), Freddie Highmore (The Good Doctor), Emily Carey (House of the Dragon), David Harewood (Supergirl), Meera Syal (Yesterday), Miranda Hart (Spy), Toby Jones (Tinker Tailor Soldier Spy), and Imelda Staunton (The Crown). You can check out an exclusive look at the trailer below.
Related: Exclusive: The Inventor Filmmakers Talk da Vinci and the Importance of Curiosity
The Witty Canterville Ghost of Oscar Wilde
The official synopsis for The Canterville Ghost reads as follows:
"As the nineteenth gives way to the twentieth century and scientific invention brings forth new ways of traversing and seeing the world, a modern American family moves into their recently purchased, country home, Canterville Chase, in England, only to find it is haunted by a ghost. Sir Simon de Canterville has been haunting the grounds of Canterville Chase successfully for over three hundred years, but he meets his match when he tries to scare out the new arrivals."
Co-directed by Kim Burdon and ​​Robert Chandler, and written by Keiron Self and Giles New, this lively, family-friendly spook-fest from the UK seems like a great pick amidst the more grisly modern horrors releasing in October. Stephen Fry and Hugh Laurie, who created 26 episodes of critically acclaimed sketch comedy three decades ago with their series A Bit of Fry & Laurie, are the perfect pairing to help bring the master of wit himself, Oscar Wilde, back to life in 2023.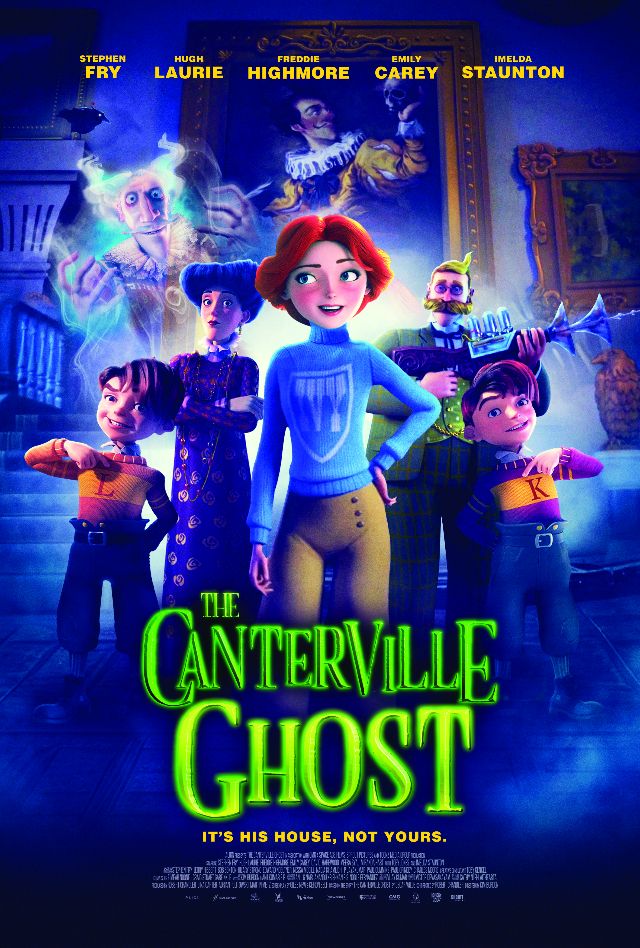 A Canterville Ghost represents the best of both worlds from Wilde's most famous work, the morbid horror drama The Portrait of Dorian Gray and the hilarious romantic comedy The Importance of Being Earnest. Perhaps most famous for the 1944 cinematic version starring the regal and wonderful Charles Laughton (and directed by the great Jules Dassin), The Canterville Ghost has had several adaptations over the years, including the weirdly forgettable 1996 film starring Patrick Stewart and Neve Campbell.
From Blue Fox Entertainment, A Canterville Ghost will be in theaters Oct. 20, 2023. You can find out more about the film here.