Netflix's You is a romance psychological thriller series that introduces one of television's most disturbing and charming characters. Based on the book of the same name by Caroline Kepnes, the show has aired for four seasons up until now and has been renewed for the fifth and final season.
You follow Joe Goldberg (Penn Badgley), a manipulative man who is also smart, methodical, and endearing, in his adventures in finding one obsession after the other. In the show's first season, Joe is a bookstore manager who meets Guinevere Beck (Elizabeth Lail), a student and an aspiring writer — who then becomes Joe's obsession.
Their twisted love story progresses rapidly as Joe stalks and gets rid of anyone in Beck's life who gets in his way. You Season 1 has a twisted ending that many didn't see coming: Joe kills Beck. This unexpected and sad close to the ending of Beck's character prompts the character's actor, Elizabeth Lail, to end her appearance in You.
Although Guinevere Beck isn't the most lovable character, she is definitely one of the most sane ones in the entire series. Here are her best moments.
10
Beck vs. the Professor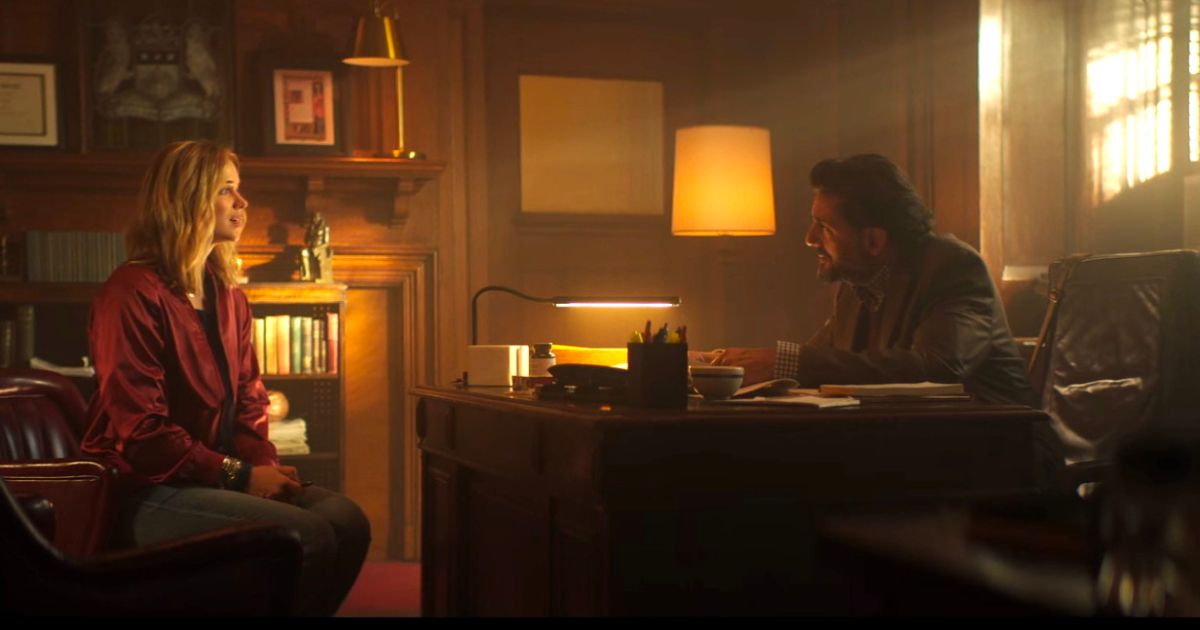 Beck has a big dream of being a successful author, and she works hard to achieve it. To get more experience, knowledge, and connections, she jumped at the chance to be a teaching assistant for Professor Leahy (Reg Rogers). However, it isn't a twisted and real situation if the professor doesn't make a move on her — the young, beautiful, desperate student.
Her standing up to him is one of the few things she does right in the show. Beck bravely rejects his advances despite her being threatened by him using his power as a professor. He could take her teaching assistant job and make her lose her house. But Beck never backs down and threatens him back to expose his record as a repeat sexual harasser. Ultimately, she wins and is moved to another less perverted and power-abusing professor.
9
Beck vs. Her Father (and His New Wife)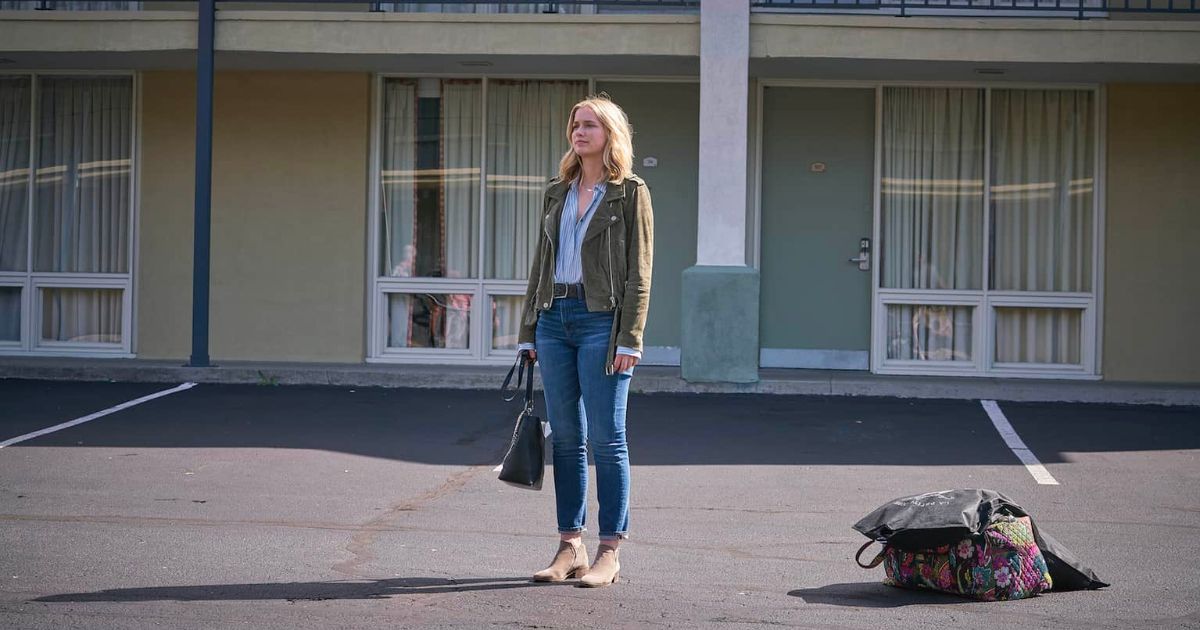 She intentionally covers the truth from Joe about her father, Edward (Michael Park), who abandoned her and her family after a drug overdose. This strained father-daughter relationship becomes the source of many of Beck's issues: insecurity and fear of abandonment, among others. The reality is that Beck hates him and his new family, but still, she tries hard to have a somewhat normal relationship with her father.
At his favorite event, a Charles Dickens festival, she meets him and decides to have lunch together, along with his new wife Nancy (Emily Bergl). Beck cannot stand the hypocrisy and horrible vibes that Nancy brings with her, so she snaps at everyone. In a way, this is her being the most reasonable person at the table.
8
Beck and Joe's First Meeting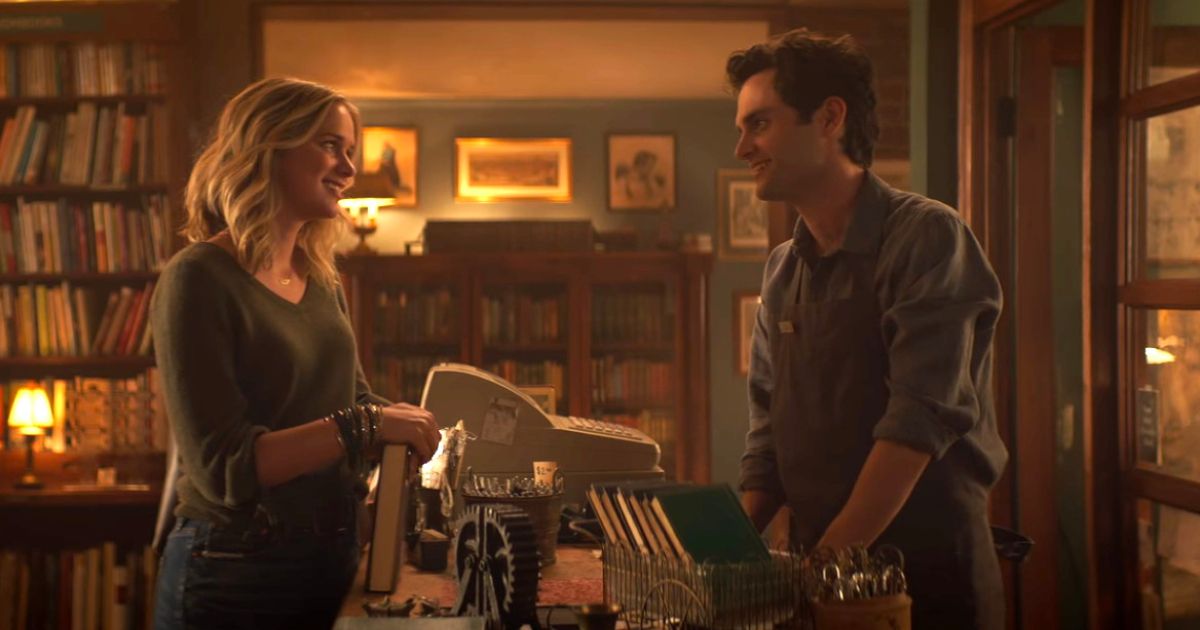 The first moment when Beck falls into Joe's radar is nicely captured in the scene at the bookstore. Beck's instant attraction for Joe (according to him) and Joe's beginning of absolute obsession with her — show in just how smooth their conversation flows.
It all seems innocent. Beck asks Joe, the bookstore employee, for help in finding a book. However, so much is going on behind that sweet and poisonous interaction. Beck opens the door into her life slightly ajar for Joe, and he doesn't hesitate to step in. Perhaps, on that afternoon, Beck is just a curious lamb looking for fun, and she gets her fun.
7
Beck Being a Good Friend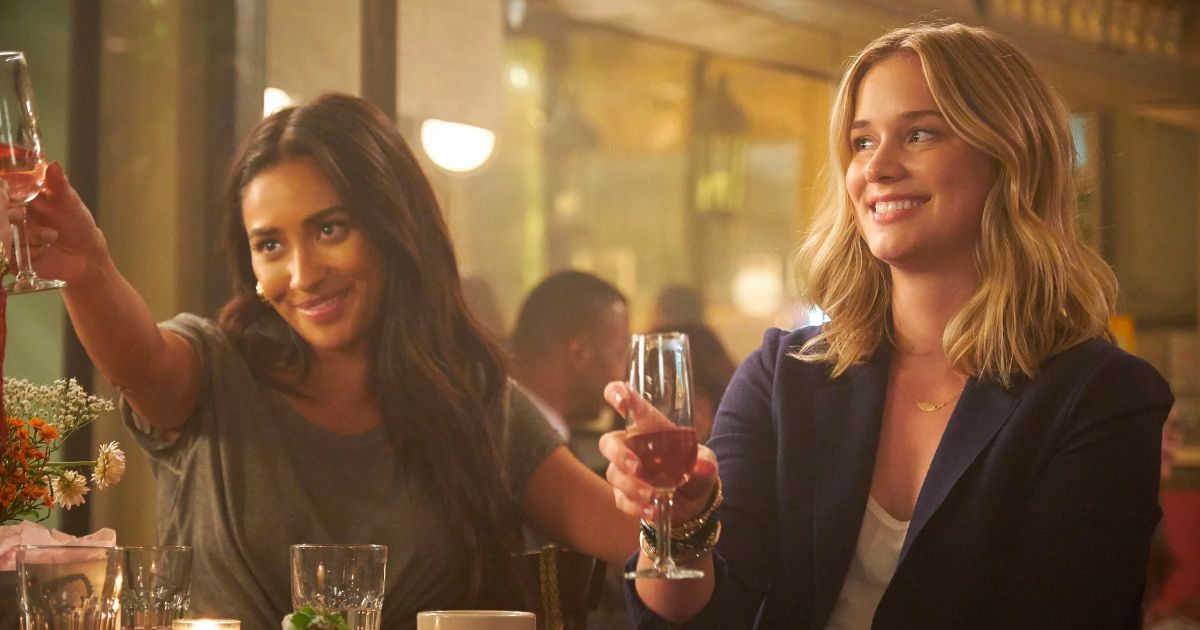 Besides the awfully wrong side of Beck's love life, she actually seems like a good friend. Despite surrounding herself with the wrong group of friends, she deep down cares for her friends — at least one of them, Peach. Just when Beck's relationship with Joe is getting better and warmer, Peach interrupts because she is sick. Beck, without hesitation, jumps off Joe and goes to the hospital to be there for her friend all night long.
Not only did she sacrifice her sweet moment with Joe, but she also sacrificed her writing workshop assignment and has nothing to present. This little academic hiccup may affect her already struggling grades, yet she focused on her friend anyway. Beck may have poor prioritizing skills, but she cares about her friend.
6
Beck Breaking Up With Joe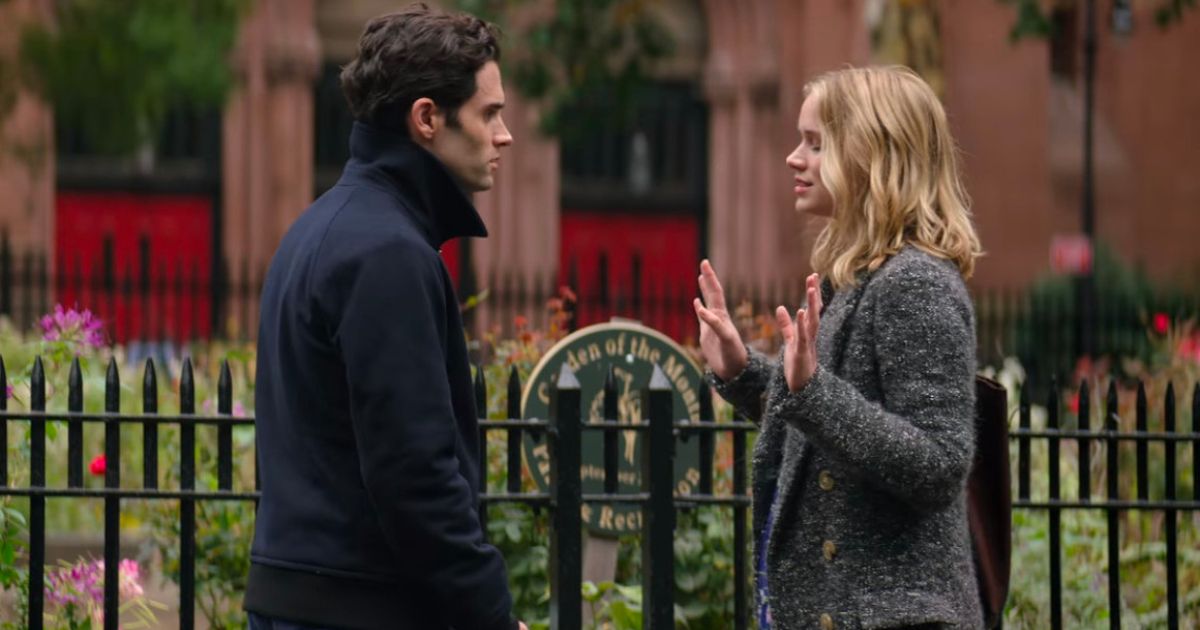 This one, hands down, is the smartest thing Beck does in the whole season. Although there's still hesitation in her eyes, she makes the decision and kicks Joe out of her life for at least three months. What comes afterward (Beck not being over Joe, and them getting back together) doesn't hinder the fact that she actually kicks Joe out of her life for a moment.
The suspicions, the stalking, the manipulating — Beck comes to a realization that Joe is a horrible lover and a negative force in her life. Especially when she catches him following her and she demands an explanation. For once, probably the only time, Beck takes control of her life and makes a good decision.
5
Beck Discovering Everything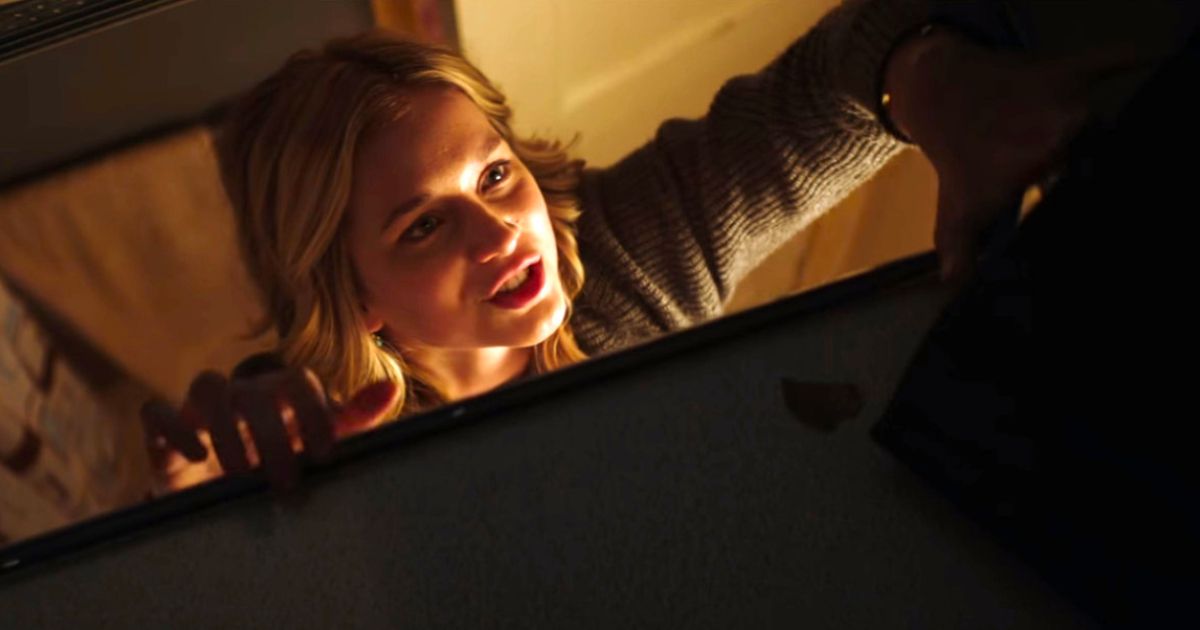 This moment is the moment that starts the downfall of Beck (not Joe, unfortunately). Beck lurks around and finds a mysterious hiding place in the bathroom ceiling. Her curiosity drives her to check, and she finds a box.
Related: You: How the Netflix Series Has Changed Throughout its Seasons
Inside lies Joe's entire trophies of his killings of Beck's obsessive best friend, Peach (Shay Mitchell), and Beck's toxic ex-boyfriend, Benji (Lou Taylor Pucci), including her old phone and other personal items she lost. As a grieving and confused girl who just found out her boyfriend is a killer, her reaction is incredibly calm.
She knows it's her chance to see the truth, so she doesn't want to blow it. Though, as much as she tries to play it cool, Joe still finds out that she knows, and he tries to take her under control.
4
Beck Confronting Joe Through a Glass Cage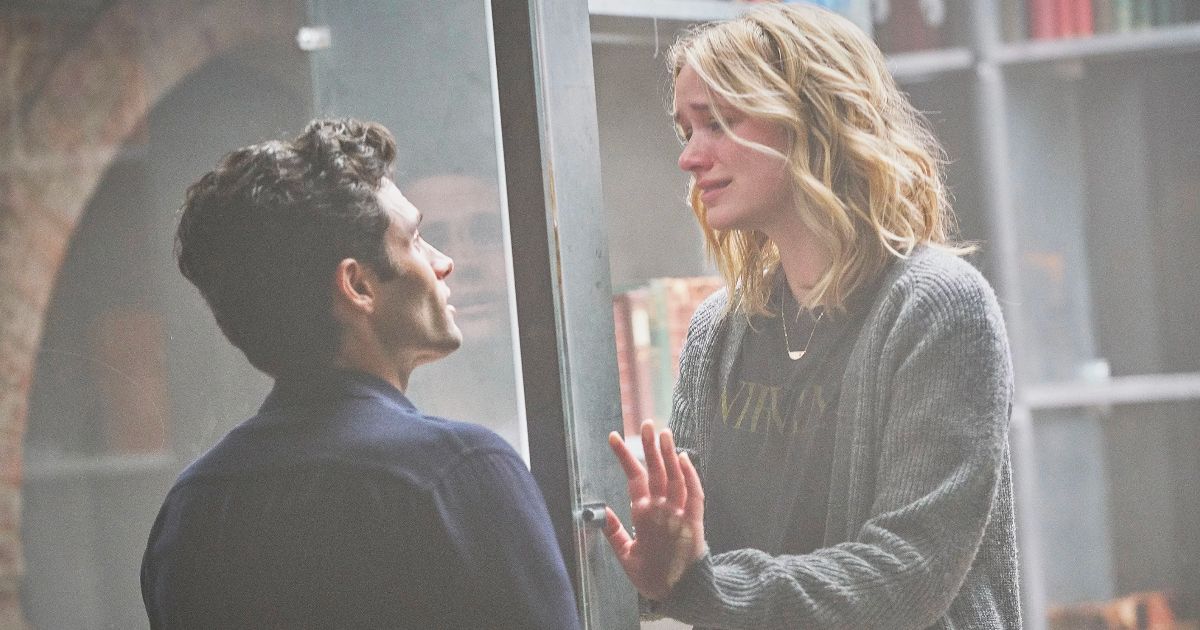 The scene is one of the most emotional ones in the show's first season, considering the circumstances. The entirety of Beck's predicament makes it very real for Beck, and she is flooded with fear, condemnation, and frustration towards Joe, a man she loved.
Beck understandably freaks out when she wakes up and finds herself in a glass cage with Joe on the other side. She asks Joe for his plan for her and, later on, uses the information to buy her way out of there. The emotional reaction from Beck nicely portrays the confusion and frustration she feels toward Joe, and more so, to herself.
3
Beck Escaping Using Her Wits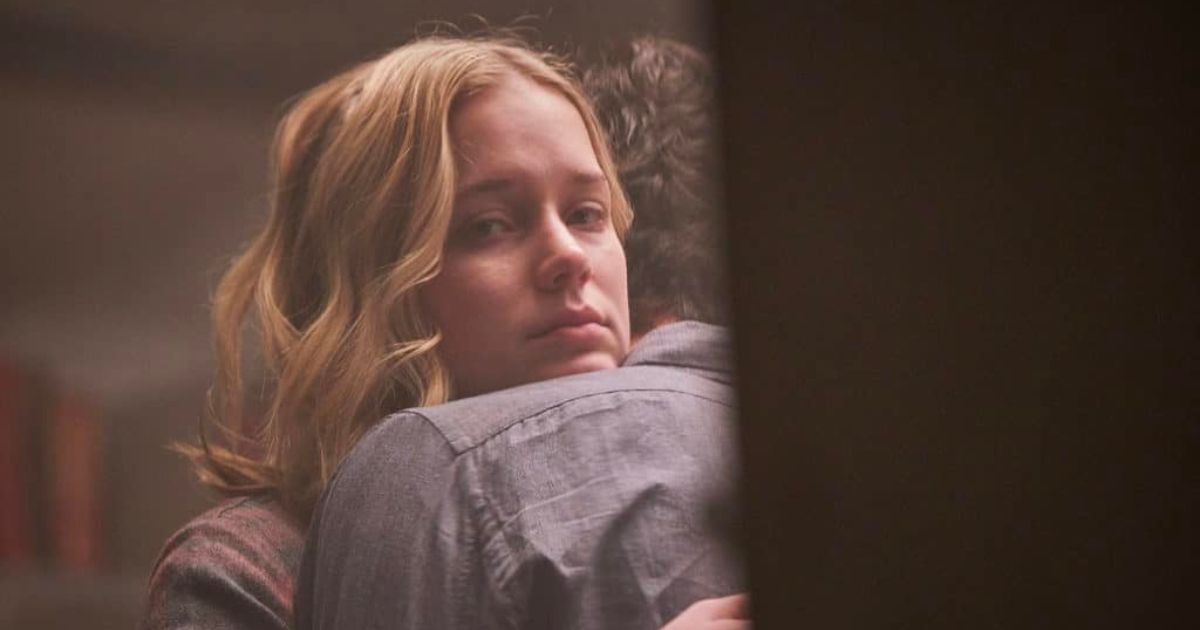 Many hours and days go by, and Beck is still locked inside the glass cage, writing her sorrows away. Maybe it's the air or the writing, but Beck becomes melancholic, and Joe falls right into her trap. He opens the door and joins her inside, and they spend a short moment hugging.
She then uses a typewriter key, and stabs and locks him inside the cage. Thinking she has the upper hand now, she uses the moment to take control of her life and confronts Joe. She makes it very clear that Joe has no right to control her life. Beck is no longer afraid of Joe; she is furious, and she makes sure he knows it.
2
Beck Manipulating Joe to Let Her Escape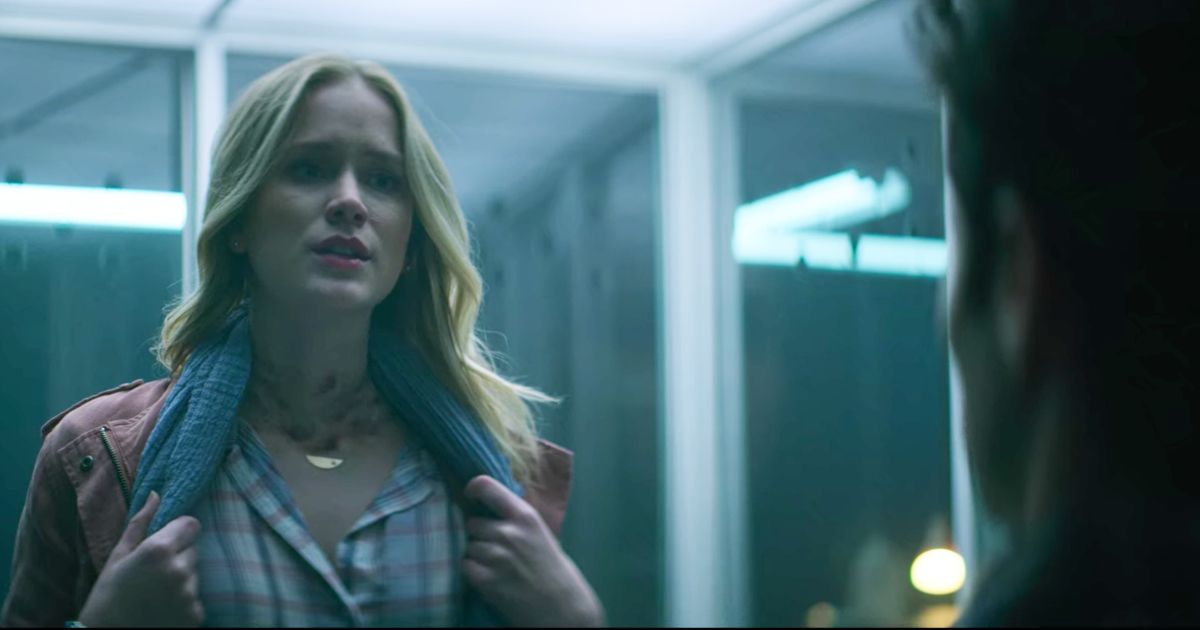 After collecting herself, Beck starts to figure a way out of her imprisonment. She tries all emotional tricks in the book to get to Joe because that's all she can try — being locked in a glass cage with your abductor doesn't really allow anything physical.
Beck pretends to care about him, saying she doesn't want him to go to jail and that his caring for the poor little boy next door is a commendable act. She even writes Joe a scenario where he won't ever be blamed and has her therapist, Dr. Nicky (John Stamos), be blamed for all Joe's crimes. With very little to go on, Beck's plan looks the most realistic, and eventually, she reaps the fruit she sows.
1
Joe's Hallucination of Beck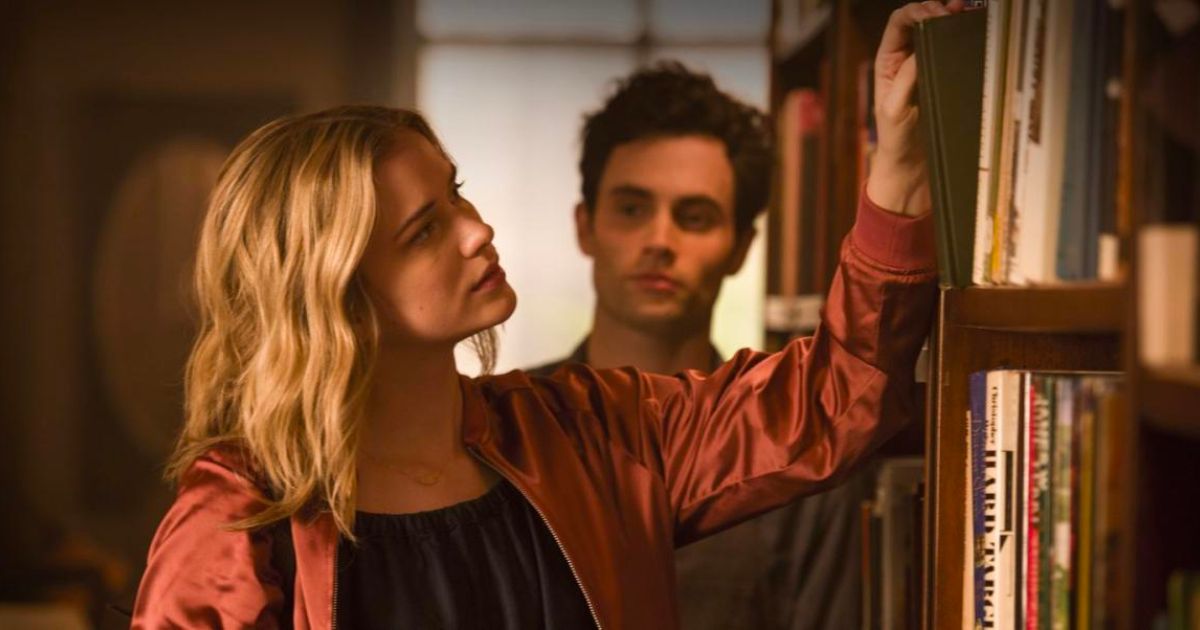 Even dead, she is still around Joe's head. The show's Season 4 has received a lot of praise, especially for bringing Beck and Love (Victoria Pendretti) back. Joe's hallucination scene is so powerful that it not only brings painful memories, back, but it also makes Joe realize his love is very wrong.
Beck comes as a hallucination to confront Joe, stating how she was innocent, and yet he killed her anyway. Her words snap Joe to reality, finally internalizing that his love is true and deadly — in a moment in his life when he tries hard to justify his actions. She proves to him that he cannot.