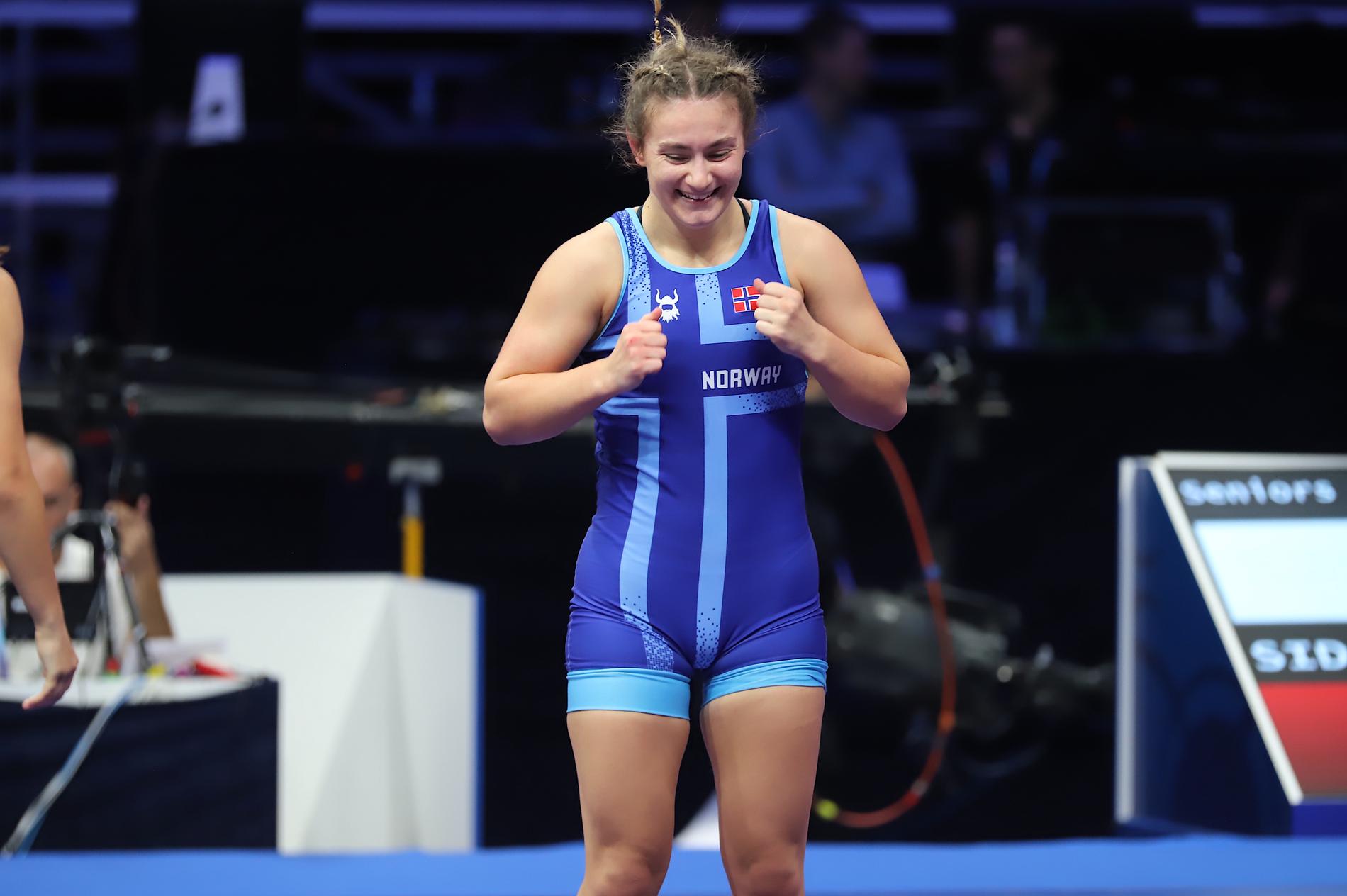 In the end, Othelie Høie (20) won superiorly in the bronze final of the World Wrestling Championships against German Elena Brügger (26).
Brügger took the lead 1–0, but Høie equalized to 1–1 and increased to 3–1 with a counterattack. Towards the end of the bronze final, she was superior, eventually winning 5–1 in Serbian Belgrade.
Thus, the 20-year-old took bronze in the 59-kilogram class just a few months after she also took bronze in the EC. It is the first senior season for the young Atlas wrestler from Fredrikstad.
The article is updated.
The 59-kilogram class is not an Olympic weight class, but Høie will try to qualify in the 57-kilogram class in the spring.
– Now she has performed very well here, and can enter the European qualification in April and possibly the world qualification in May, said mum Gudrun Høie to VG earlier on Tuesday.
She herself became world champion four times in the period 1989 to 1998, and is part of the coaching team of the great talent.
Othelie Høie secured a place in the bronze final when she picked up 0–4 to 4–4 and secured the victory on the "last point" against Russian Anastasiia Sidelnikova Tuesday morning.
Lene Aanes was for a long time the last female wrestler with a WC medal after she took bronze in 2005, but Grace Bullen secured a long-awaited WC silver in the 59-kilogram class last year.
Bullen is now fighting in the 62-kilogram class, which is also a weight class in the Olympics. She will be in action on Wednesday, and must be among the top five to qualify for the Paris Olympics.
PS! The Norwegian men's wrestlers will be in action from Thursday.