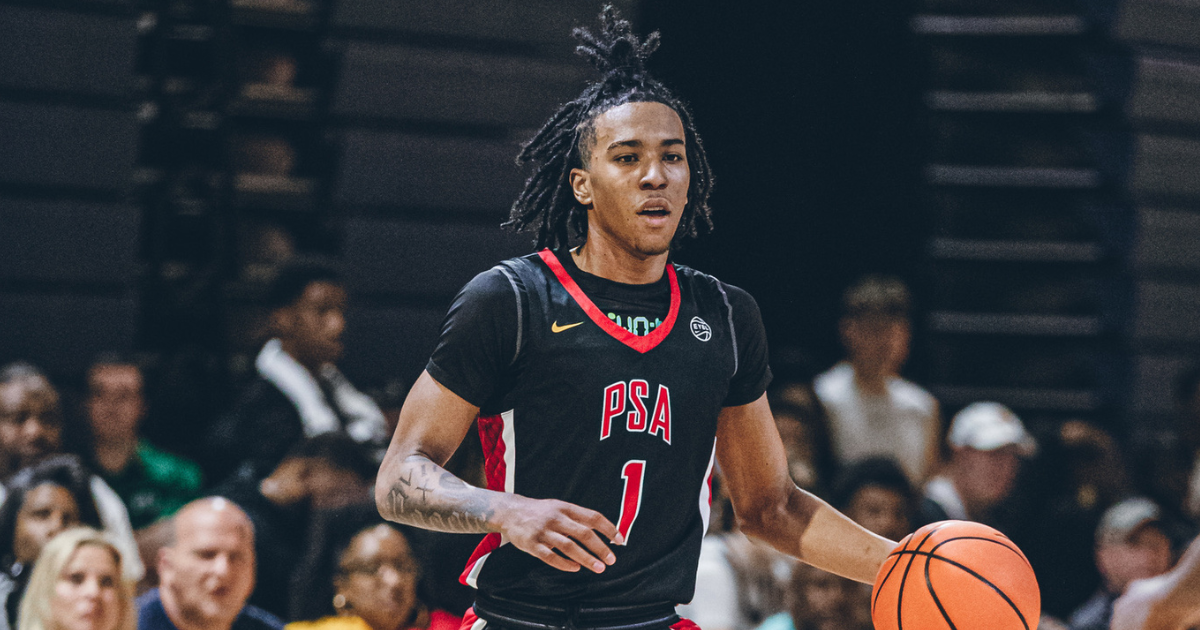 Kentucky head coach John Calipari is moving in for the kill with 2024 five-star guard Boogie Fland.
For the second time in under a week, Coach Cal is paying the prized point guard target a visit at his school in New York, Archbishop Stepinac. Last week it was for the New York Basketball Coaches Clinic, Calipari invited to speak as a special guest — and joined by assistants Orlando Antigua, Chin Coleman and Chuck Martin. Now, Calipari and an assistant are back for the school's open gym while also conducting an in-home visit with Fland and his family.
Recruiting insider Andrew Slater broke the news and Jacob Polacheck of KSR+ confirmed the in-home visit Tuesday afternoon.
That comes following Fland's official visit to Lexington from Sept. 8-10 — the third in-person meeting between the five-star guard and the Wildcats in just over a week.
His trip to Kentucky was his third official in 2023, joining Michigan (May 4) and Indiana (June 13). The Harlem native also has official visits scheduled to Alabama starting Sept. 22 and Maryland beginning Sept. 29. He is also considering UConn, North Carolina and St. John's, those eight programs making up the finalists.
Where do things stand in his recruitment at this time? Kentucky should be considered the current leader.
"Boogie Fland, I was told his visit went absolutely great," 247Sports insider Travis Branham told KSR on the Sources Say Podcast last week. "I do believe Kentucky is the leader in that recruitment, going head-to-head with Indiana. … If they want him, I think they will probably get him."
It doesn't hurt that Calipari and his staff have been relentless immediately following the trip to Lexington.
"(Kentucky is) a winning program under Coach Cal, you know? He came in and had an immediate impact on the entire university and on the fan base, everything," Fland told KSR this summer. "They've got the No. 1 recruiting class coming in, so it's good."
What will the school he chooses be getting in the five-star guard?
"A leader, that's the main thing," he added. "Someone who is going to come in and make an impact. I'm not going to care about any points, not care about any stats. I just want to come in and do what's necessary to win and be a successful program, do what I have to do."
Calipari is doing whatever it takes to ensure that program is Kentucky.