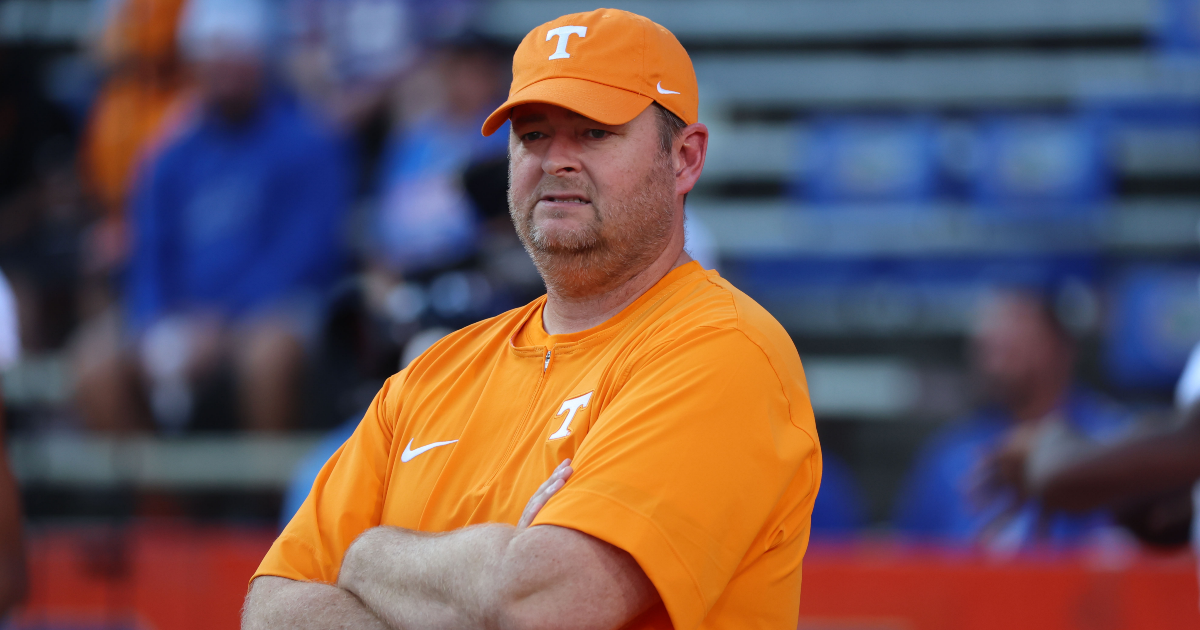 Tennessee coach Josh Heupel hopes his team can use the upcoming bye week to heal up some key injuries. The Vols were down four players for Saturday's game against South Carolina as starting left guard Andrej Karic, receiver Dont'e Thornton, safety Christian Charles and linebacker Keenan Pili all missed.
They still managed a 41-20 victory, but suffered another major blow as receiver Bru McCoy went down with an ankle injury and will miss the remainder of the season. Speaking in his postgame press conference, Heupel explained that he believes the bye week came at "the right time" given those injury issues.
"We're a football team that needs to get healthy," he said. "I usually get the question 'Is it coming at the right time?' For us right now, I would say it's coming at the right time. We need to get healthy."
Tennessee also had a handful of key players return from injuries on Saturday against the Gamecocks. Offensive lineman Cooper Mays made his season debut after undergoing a procedure in August and missing the first four games. Cornerback Doneiko Slaughter and defensive lineman Elijah Simmons also returned after missing multiple games with injury.
The bye week will also be beneficial for those players as they now have some extra time to rest and recover following their first game action in a while. The Vols will hope to keep Mays and the rest of the offensive line healthy after they paved the way for 238 yards rushing and three touchdowns in Week 5's win.
More than just injury recovery, Heupel believes the bye week will also provide an opportunity for Tennessee to grow as a team. He called for the team to play "smarter football," perhaps frustrated with the seven penalties it had Saturday that resulted in 58 yards.
"Got some young guys that need to grow," he said. "We need to grow as a football team. Good teams continue to get better throughout the season. We've gotta play smarter football. Our margins just aren't big enough to not do that. We're in control of that. Starts with coaches. Starts with me. Starts with our assistant coaches and then players gotta soak it up too."
The Volunteers are off to a 4-1 (1-1 SEC) start to the season after suffering an early loss to Florida, and this chance to regroup couldn't come at a more opportune time in Heupel's estimation. After the bye, Tennessee awaits a matchup against Texas A&M in Week 7.