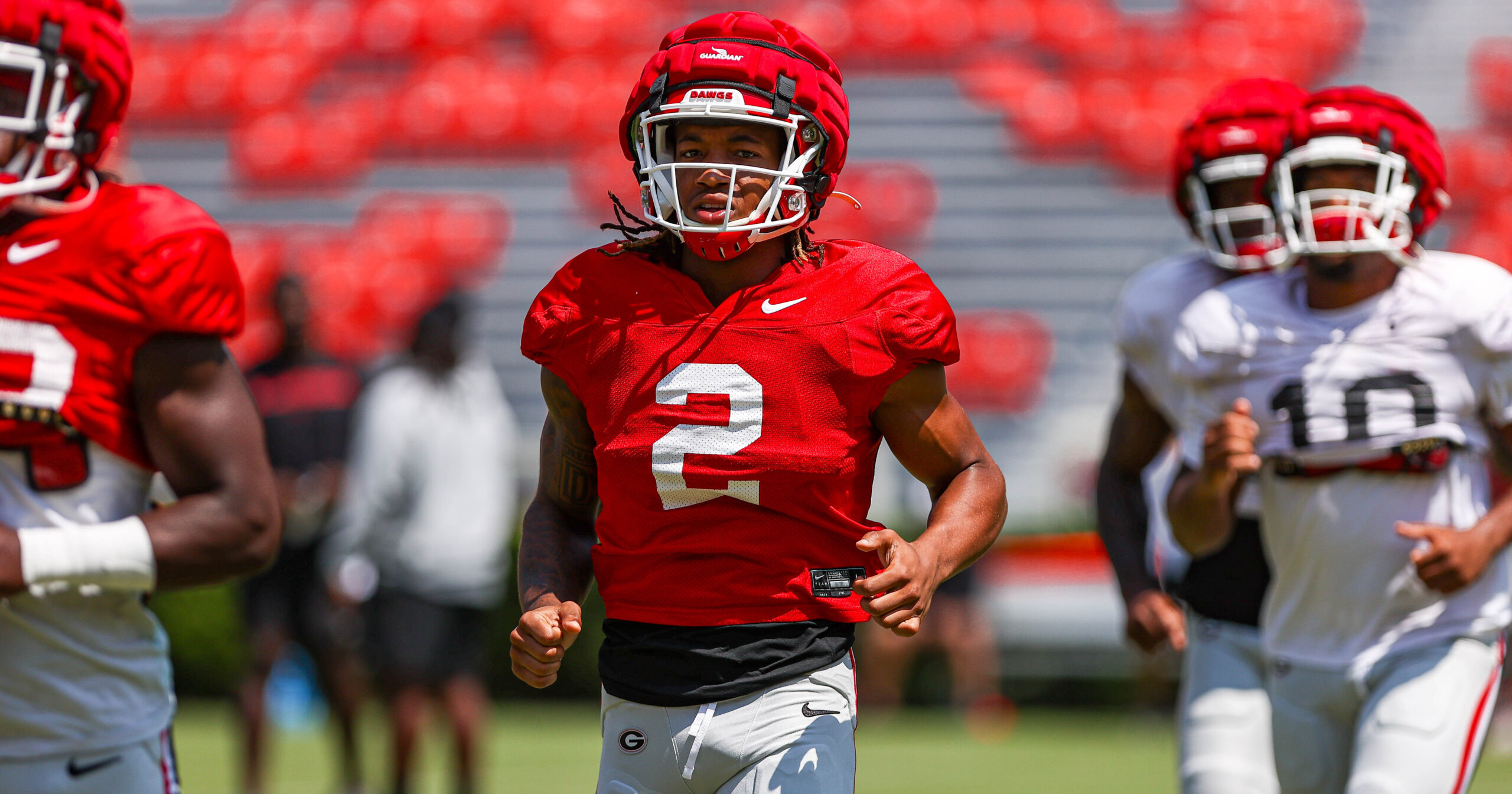 ATHENS, Ga. — Georgia is two days into its week of practice ahead of UAB, and we've got another injury update. After Kirby Smart said that the list of banged up Bulldogs was as long as he's ever seen on Monday, the eighth-year head coach shared another update on Tuesday.
Smart said on Monday that running backs Kendall Milton and Roderick Robinson both suffered injuries during Saturday's game against South Carolina. For Milton, it's an MCL sprain – an injury he's had twice before. He missed time during both his freshman and sophomore seasons due to the knee injury. As for Robinson, it's a high ankle sprain.
"Kendall's been in rehab and working. Roderick hasn't been able to work with us. Hoping we can get them back. Looks doubtful Roderick will be able to play. Still holding out hope for Kendall this week but can't say because he hasn't practiced."
Milton and Robinson only add to the hits the running back room has taken this season with Branson Robinson (knee) out for the season, Daijun Edwards (MCL) missing the first two games and Andrew Paul not quite full speed after suffering a torn ACL last season. Paul has played in two games, carrying the ball four times for 18 yards in the opener against UT-Martin before having a 23-yard kickoff return versus Ball State for his only stat since. Meanwhile, Edwards made his season debut with an outstanding game on Saturday in the win over South Carolina, totaling 118 yards and a touchdown on 20 carries.
The Bulldogs also were without defensive back Javon Bullard in the SEC opener. Last year's Defensive MVP of both College Football Playoff contests and the third-leading tackler in the season-opener, Bullard suffered an ankle sprain during the first quarter of the second game against Ball State. He dressed out and warmed up on Saturday but was unavailable after a game-time decision.
"He hasn't been able to do much," Smart said on Bullard." He warmed up, didn't feel great in warm ups, we shut him down. He hans't been able to do much this week in practice. He's underwater running, has a boot on but has not been able to practice."
Georgia does expect offensive lineman Austin Blaske back this week after he missed the last two games with his own MCL sprain. That's big news for the Bulldogs considering the loss of Amarius Mims to ankle sprain for the next few weeks after the starting right tackle underwent tightrope ankle procedure. Blaske battled for the starting start at left tackle in the preseason and at least provides depth for the Bulldogs, if not even more.
"Blaske has practiced and he is a tough dude. He's hurting," Smart said. "He's trying his best out there. O-line is a position you might get away with an MCL, but he's not 100% healthy."
A full injury report, along with expected availability for Saturday, can be found below:
– RB Branson Robinson (knee): out for season
– OL Amarius Mims (ankle): out 4-6 weeks
– TE Lawson Luckie (ankle): out
– WR Ladd McConkey (back): out
– DL Tyrion Ingram-Dawkins (foot): out
– TE Pearce Spurlin (undisclosed): doubtful
– OL Josh Miller (lower body): doubtful
– LB EJ Lightsey (shoulder): questionable
– RB Kendall Milton (MCL): questionable
– RB Roderick Robinson (ankle): questionable
– DB Javon Bullard (ankle): questionable
– OL Kelton Smith (undisclosed): questionable
– DB Chris Peal (turf toe): questionable
– OL Austin Blaske (MCL): probable
– LB Marvin Jones Jr. (illness): probable
Subscribe to DawgsHQ today with our ongoing sign up special (25% off for a year or $1 for one month)! And be sure to follow DawgsHQ on Facebook, Instagram, X (Twitter) and YouTube for all the latest in Georgia Bulldogs coverage.