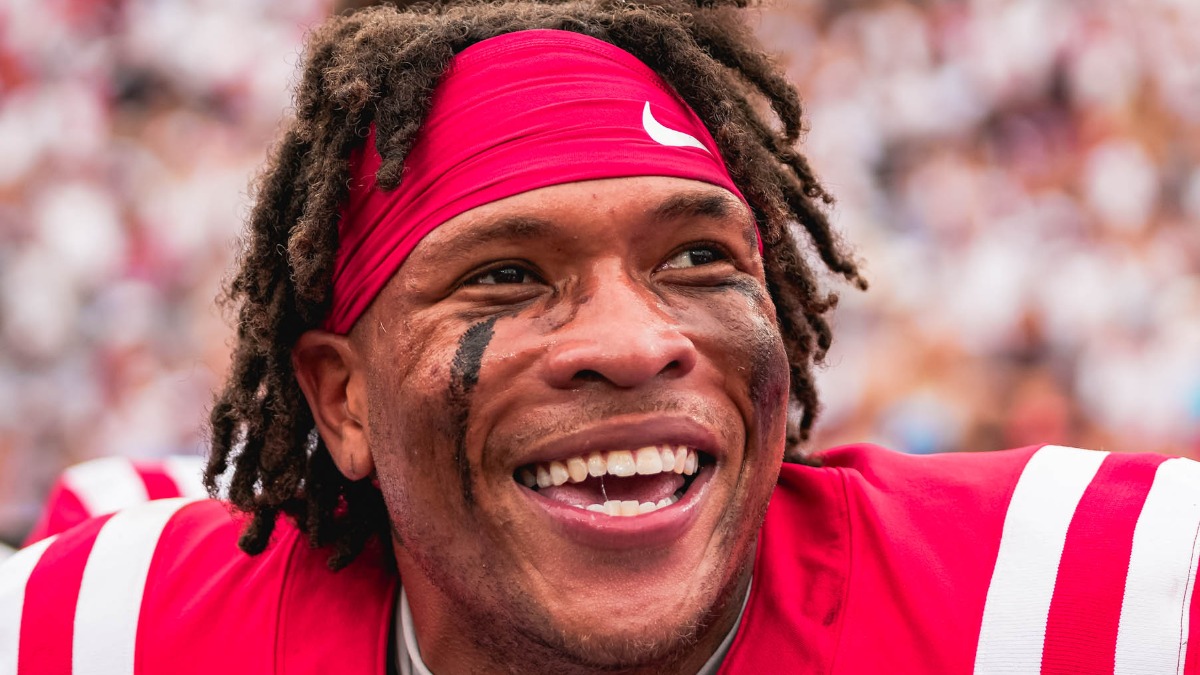 Ole Miss safety Daijahn Anthony has played in plenty of big games over his nomadic college football career. 
He faced off against Arkansas and BYU, for example, while at Liberty — the second of three stops for Anthony, a senior Rebel defensive back. He started out in Division ll. 
But there's really no denying Saturday is the most high-profile stage he's ever been on. The No. 15 Rebels take on No. 12 Alabama in Tuscaloosa at 2:30 p.m. CT on CBS. 
As primetime as primetime gets.
Well, outside of the walls of the Manning Center, at least.
"It's just another game, man," Anthony said Tuesday following practice. "We're just ready to play and show the world what we're about."
Anthony, in his one and only Ole Miss season, leads the Rebels in pass break-ups (3). He's one of two Rebels with an interception, to go along with nine total tackles. Anthony has started all three games. Ole Miss is 3-0, including a 48-23 win over Georgia Tech last weekend.
Of course, Anthony believes there's plenty of room for improvement.
Specifically, play-recognition.
"Seeing plays and going instead of hesitating," Anthony said. "Trusting myself."
RELATED: Ole Miss' Isaac Ukwu is 'not a fan anymore' as he prepares to play in his first SEC game
Alabama is as good an opportunity as any, right? 
The Crimson Tide opened as a 6.5-point favorite, though Alabama is just 2-1 following wins over Middle Tennessee and USF and a loss to Texas.
The Tide is turning back to dual-threat Jalen Milroe at quarterback, but Ole Miss was expecting as much. The Rebels are No. 65 in the country in rush defense. Only Vanderbilt is lower in the SEC. 
Anthony, though, said the Rebels are focused mostly on themselves. They're going about their business as if this were any other week — a trickle-down approach cultivated by first-year defensive coordinator Pete Golding. 
Rebel head coach Lane Kiffin hired Golding away from Alabama in the off-season. Golding served as Alabama defensive coordinator in each of the previous three seasons.
"I feel like he's taking it the same way he takes every single game, and that's we're trying to approach it like it's the national championship every single game," Anthony said. 
Anthony was one of three Rebels (the others were OL Victor Curne and DT JJ Pegues) who met with local media on Thursday. Here's everything they had to say.