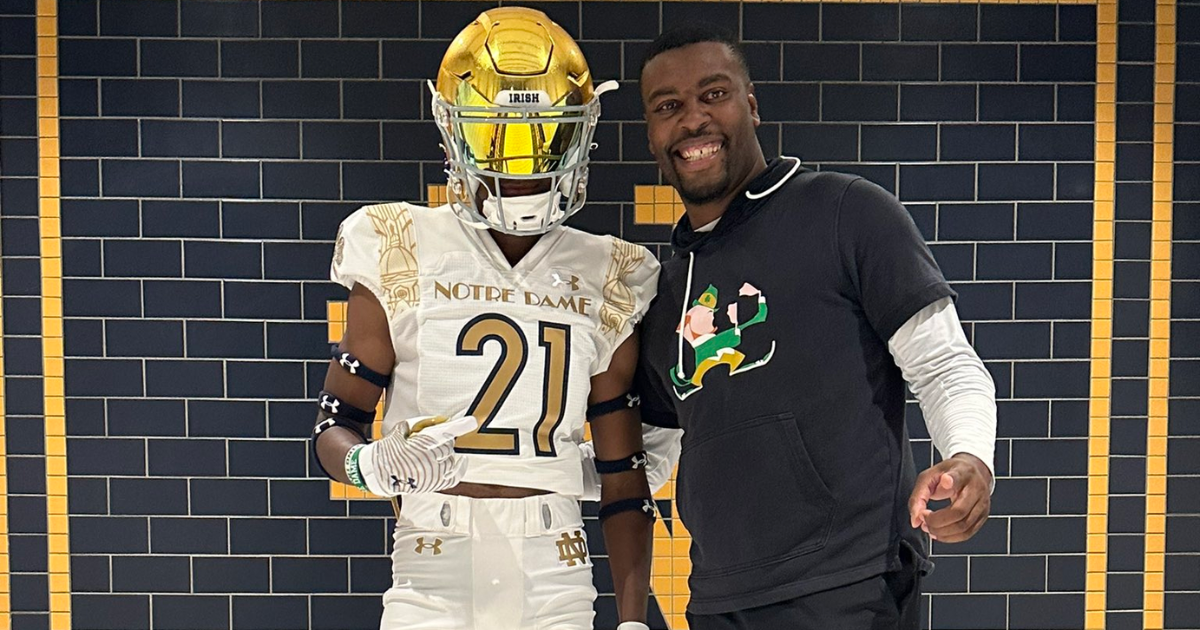 Here are today's Lucky Charms, a Monday-Thursday nightly insider notes article on Notre Dame football recruiting.
*** One of Notre Dame's top overall targets in the 2025 class will be on campus when it battles Ohio State Saturday evening. Buford (Ga.) High's Devin Williams, who ranks as the No. 70 overall prospect and No. 6 cornerback per the On3 Industry Ranking, tells Blue & Gold that he'll be making the trek up to South Bend. This will be his second visit to campus; he made a trip up to South Bend back in June. The Fighting Irish staff offered Williams during their Pot of Gold day back in March.
Williams will be on the road every week this season. He's already tripped to Auburn and Alabama this fall and will be at Tennesee Sept. 30, Florida State Oct. 7, LSU Oct. 14, Ohio State Oct. 21, Florida Oct. 28, Alabama Nov. 4 and Auburn Nov. 24. He's looking at adding a couple more visits as well.
Notre Dame has stiff competition to land Williams, but he's really clicking with cornerbacks coach Mike Mickens and what the Irish have to offer.
"Notre Dame is a very different place," Williams said after his visit. "It wasn't what I expected. It was a great visit. There's not a lot of students; Notre Dame is great. It's a place you can really focus at."
*** Another Atlanta area prospect to keep an eye on from a Notre Dame perspective is Milton (Ga.) High's Ryan Ghea, the No. 264 overall prospect and No. 14 tight end per the 2025 On3 Industry Ranking. Ghea visited South Bend back to back weekends during the spring, and it seemed that he was closing in on a commitment, but didn't come together, and the Irish ended up with Nate Roberts, who backed off his pledge after a few weeks.
After Roberts decommitted, the Irish started to circle back to their previous 2025 tight end targets, which included Ghea. I still get the sense that Irish legacy James Flanigan from Green Bay, Wis. is the top target at the position. But Notre Dame offensive coordinator and tight ends coach Gerad Parker has been keeping in consistent contact with Ghea this month. We'll see where this goes from here.
The post Lucky Charms: Four-star 2025 CB to visit Notre Dame for Ohio State game appeared first on On3.