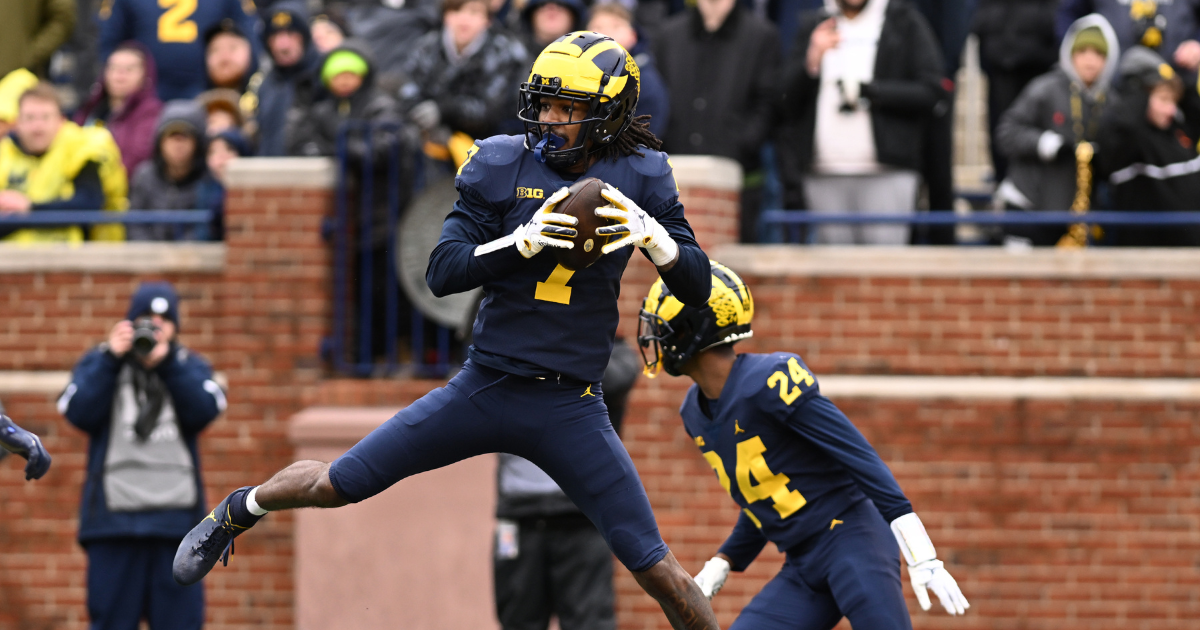 ANN ARBOR, Mich. — Michigan Wolverines football senior safety Makari Paige was limited in the season-opener against East Carolina, starting but playing just 10 defensive snaps, before missing the second weekend's tilt against UNLV. He was full-go against Bowling Green Saturday night, though, opening the contest and seeing 39 defensive plays, and is set to play a big role going forward.
"I feel good now. Ready to go," Paige said, noting he was dealing with a "small injury."
Paige recorded 3 tackles in the 31-6 win over Bowling Green in Week 3.
Michigan has also been without junior safety Rod Moore the entire season, while sophomore cornerback Will Johnson has played in only the UNLV game for just eight defensive snaps. The Wolverines have yet to play a Power Five opponent, and the competition will get much tougher, but the numbers are fantastic so far. Michigan leads the nation in scoring defense and ranks second in total defense. The secondary has played well, with 5 of the team's 24 tackles for loss and only 141.3 passing yards allowed per game, the eighth-best mark in the sport.
"They've played great," Paige said. "They were playing great all camp, so they didn't miss a beat at all. They're doing good."
RELATED
• 'Very prepared' LaDarius Henderson relishes competition, ready for his moment at Michigan
• Wolverine TV: LaDarius Henderson, Jaylen Harrell discuss strong performances against BGSU, more on Michigan football
Paige said he's "excited" for when Moore and Johnson do return and are "rocking and rolling," and that he believes the Wolverines have the potential to possess the nation's best defensive backfield when healthy.
"If we keep going out there and executing like we've been doing — as they've been doing — we can do that, for sure," Paige said.
Sophomore Keon Sabb has stepped in at safety while Moore and Paige missed time. Paige has been impressed with what he's seen from Sabb, who redshirted last season.
"Keon has grown a lot," the Michigan safety said. From when he first got here to now, it's crazy the amount of steps he took from then to now. He's definitely a great player, and he's been making a lot of plays.
Added Paige, of what he's doing better: "Just communication and being more confident in what he's doing and just being able to get people lined up the right way. And just being more comfortable out there and making plays."
Paige hasn't been surprised by the way the Michigan defensive backfield has played without some of its key pieces.
"I know what type of secondary we have, and they're great players," he noted. "They've been doing that for a long time. They've been doing it in games now for everybody else to see, so it's nothing new."
Michigan is set to take on Rutgers, which held a 17-14 lead on the Wolverines in Piscataway last November (Paige did not play due to injury). Paige said the Maize and Blue must be on alert for quarterback Gavin Wimsatt's ability to run as well as his prowess as a passer.
Michigan will have head coach Jim Harbaugh back on the sideline Saturday, after he served a three-game, school-imposed suspension stemming from an alleged NCAA violation. He's been at practice all season, so not much has changed during the week, and Paige said that there haven't been any noticeable differences ahead of the Rutgers game.
"Coach Harbaugh is a great leader, so when he was down, we didn't really miss a step with how we prepared for games, and it's the same thing this week," he explained "We've just been doing what we've been doing."
Michigan and Rutgers kick off at noon ET on Big Ten Network Saturday in Ann Arbor.