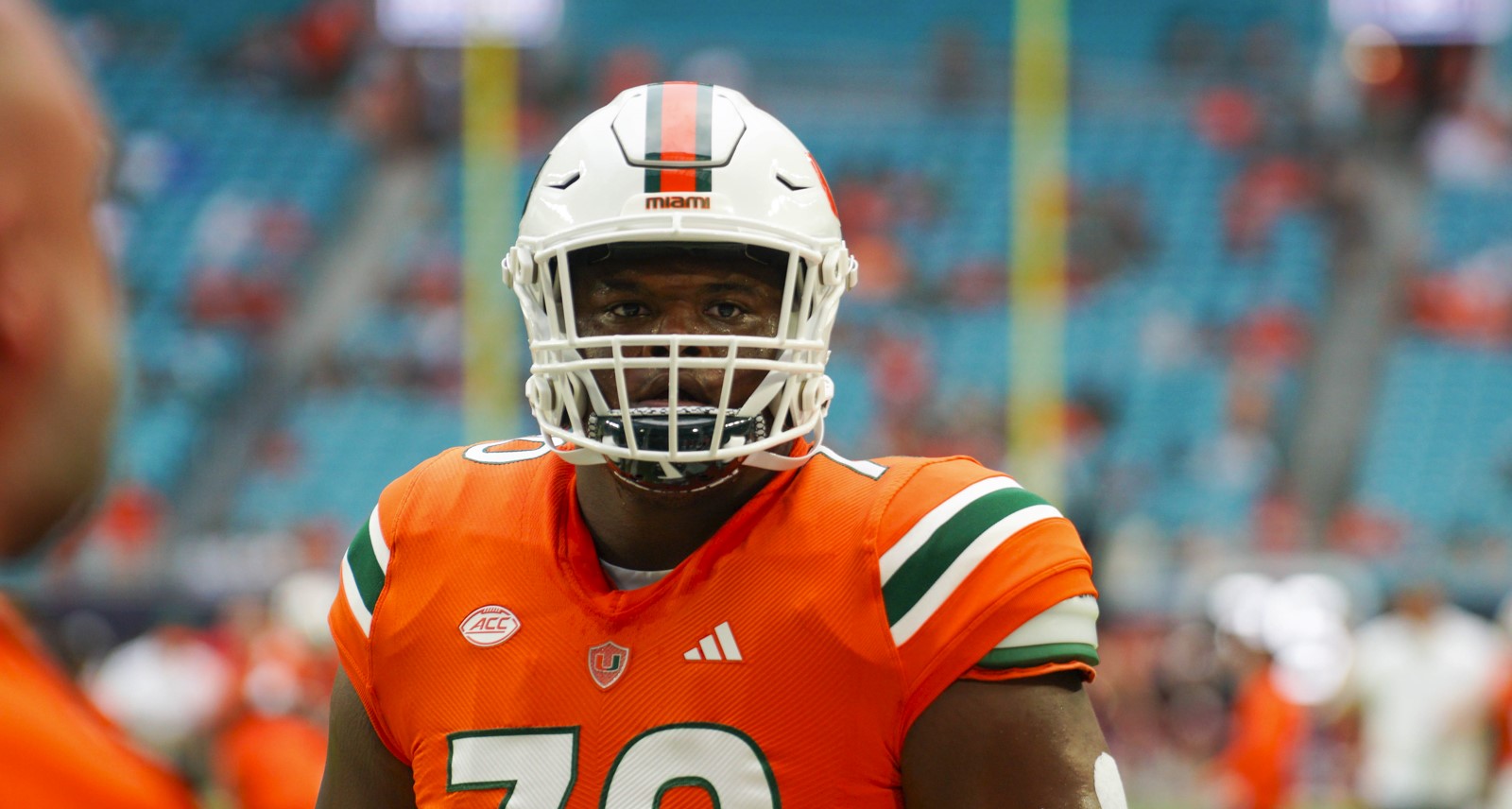 Miami Hurricanes OL Javion Cohen is perhaps the one player on the team most used to where this program hopes to be heading off a 3-0 start and ranked No. 20 in the nation.
Yes, Cohen arrived at UM from Alabama, where he was part of a team that won a national title his first year in 2020.
So he knows what it should look like.
"I feel like coach (Mario) Cristobal – he came here, has seen all the tradition and everything (Cristobal also spent time coaching as an assistant at Alabama)," Cohen said. "I feel this is strictly a Miami blueprint that he's been placing on us. I think it's getting us to return back to national prominence which we once were, bringing the culture back as well."
As for the offensive line play this season? Well, the running game had 250 rush yards in the opener and 240 this past weekend.
Miami has the nation's No. 15 offense (511.0 yards per game) and is No. 37 in rush offense and No. 13 in passing offense as well as No. 11 in scoring offense.
"It's been awesome – to perform how we perform is a great testament to how they've (coaches) put this line together," Cohen said. "It's been awesome being around these guys. We have one common goal, to be elite."
Cohen's Pro Football Focus grades bear out his solid play at left guard for Miami so far this season. He has been excellent as a pass blocker, at 77.5 percent, and has a 54.3 run blocking grade.
He's given up just two QB hurries and no sacks.
"It starts in practice – giving the most effort you can, pushing yourself all the way through," Cohen said. "Coach Cristobal and (Alex) Mirabal drive us a lot."
Up next for Miami, of course, is Temple. And the Canes are heavy favorites in their first road game.
"We've been stressing working hard all week," Cohen says.
The post Miami Hurricanes OL Javion Cohen on Tuesday: Mario Cristobal is building Miami blueprint with return to national prominence the goal appeared first on On3.