Summary
Director Richard Linklater's latest film, Hit Man, has debuted at the Venice International Film Festival to a perfect score of 100% on Rotten Tomatoes.
Hit Man is a comedy that showcases Linklater's signature style and has the potential to become as iconic as School of Rock.
The film follows the story of an undercover police officer posing as a hit man and features a talented cast including Glen Powell and Adria Arjona.
Streaming giant Netflix has just picked up the distribution rights for director Richard Linklater's critically acclaimed action comedy, Hit Man, for a cool $20 million (via Deadline). Hit Man premiered at the 80th Venice International Film Festival earlier this month, and has since been praised by critics, with Netflix now nabbing the right and thus presenting audiences with the story of Top Gun: Maverick star Glen Powell's undercover police officer who poses as a reliable hitman to arrest those trying to hire him.
Netflix buying Hit Man is just one of the major purchases made by the studio for a critically acclaimed festival hit. The platform recently acquired the rights to Anna Kendrick's directorial debut, Woman of the Hour, which details the story of the serial killer Rodney Alcala (Daniel Zovatto), who appeared on The Dating Game and won a date with bachelorette Cheryl Bradshaw (Anna Kendrick). At the time, Alcala had murdered five women, and his strange facade during the episode later nicknamed him "The Dating Game Killer".
Hit Man does not yet have a Netflix release date, but no doubt many will be waiting eagerly to stream it as soon as possible. You can check out the glowing reactions to Hit Man out of Venice below:
Director Richard Linklater is ready to amaze the world of cinema once again with his latest film, Hit Man, which debuted at the 80th Venice International Film Festival. And the action comedy has quickly been met with a promising Rotten Tomatoes score. It's been 35 years since Linklater presented his first ever feature film, It's Impossible to Learn to Plow by Reading Books. Since that moment on, the filmmaker has become one of the most celebrated names in Hollywood, especially after the release of his fourth movie, Before Sunrise, which was later complemented by its two sequels, Before Sunset and Before Midnight.
With an extensive gallery packed with a wide variety of titles including School of Rock, Boyhood and Apollo 10 1⁄2: A Space Age Childhood, Linklater has managed to surprise the audience many times, and it seems like he'll do it once again with his next big project.
Related: Best Richard Linklater Movies, Ranked
Hit Man First Reviews Tease a Fun, Action-Packed Story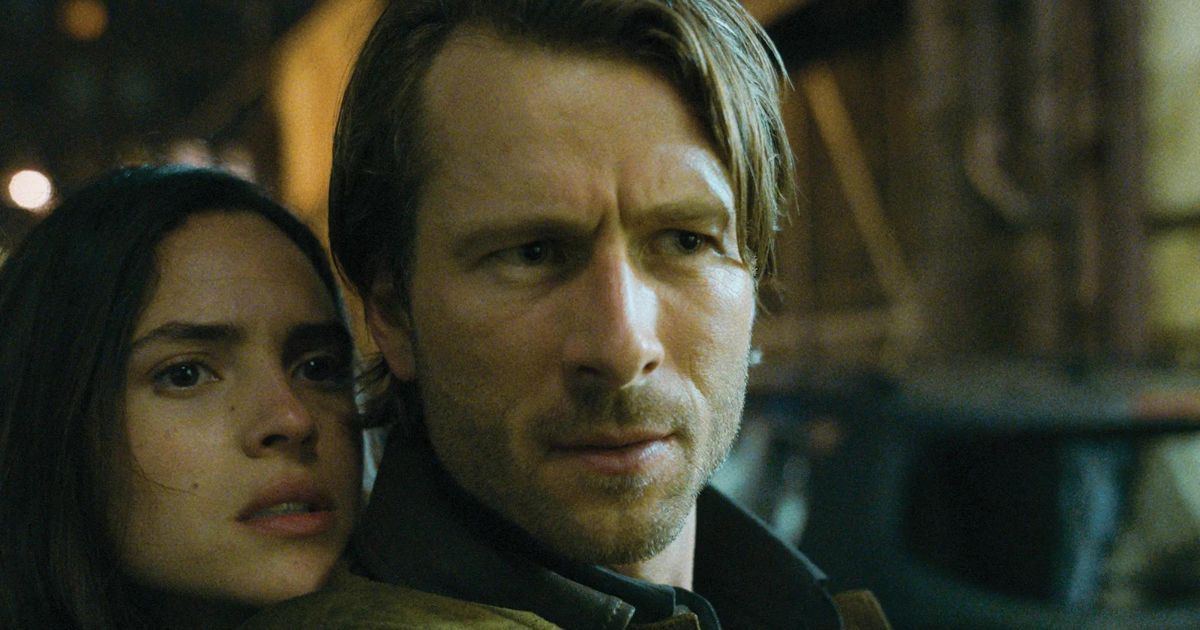 After being shown at Venice, Hit Man debuted on Rotten Tomatoes with a perfect score of 100%, which is perhaps not so much of a surprise when it comes to his movies when most of his titles are scored above the 80%, with just a few rated as rotten. The score has since reduced slightly to 98%.
Siddhant Adlakha from Mashable goes so far as to call Hit Man Linklater's "best work" saying:
"Linklater, though he keeps his style muted and simple here, turns in another comedy as bleakly and audaciously funny as Bernie (which was co-written by Hollandsworth). However, Hit Man could very well be his best work outside of the Before trilogy, with the potential to become as instantly iconic as School of Rock."
The Guardian's Xan Brooks meanwhile calls Hit Man "pure fun" writing:
"Richard Linklater's latest is a jaunty action comedy that spins its machine-tooled high concept like a bicycle wheel – sometimes with shrewd intent, sometimes for pure fun."
Owen Gleiberman from Variety heaps praise on Glen Powell and his unique action hero:
"And now, just in time to steal the buzz from both of those movies, we have Richard Linklater's Hit Man, a true-life screwball underworld romantic philosophical thriller comedy noir about the world's unlikeliest undercover agent. He's a one-of-a-kind movie hero, though in more ways than not he's just like us."
Games Radar's Jane Crowther applauds the script, the zingers, and commends Linklater for exploring some unfamilair territory as a filmmaker:
"Loaded with noirish zingers ('chivalry may be dead, but I didn't kill it') and delicious performances, Hit Man also sees Linklater operating outside of his usual Texan stomping ground. Unfamiliar territory then, although the electric chemistry between Powell/Arjona recalls Hawke/Delpy's sizzle in the Before Trilogy (though we actually get the filmmaker's first sex scene here – it's scorching)."
Leslie Felperin from The Hollywood Reporter writes:
"Hit Man finds him having a blast with a sexy black comedy boasting a sly streak of poignancy. Redoubtable supporting player Glen Powell (Top Gun: Maverick) here offers a career-boosting, range-flaunting turn as a geeky academic who stumbles into doing a very specific kind of undercover work for the police: posing as, per the title, a hit man."
Finally, Pete Hammond of Deadline calls Hit Man a "hilarious winner" adding:
"Certain details in the screenplay co-written by Linklater and Powell are made up, and those are the details that actually help make this a hilarious winner, as well as perhaps Linklater's most commercial movie since School of Rock. Its quirky true crime element also has a bit in common with Linklater's Bernie, which starred Jack Black. The director seems drawn to this kind of offbeat tale, with some level of truth to it."
Directed by Richard Linklater, who co-wrote the screenplay alongside star and Top Gun: Maverick actor Glen Powell, Hit Man is based on the Texas Monthly magazine article "Hit Man" by Skip Hollandsworth, and follows the story of an undercover police officer who pretends to be a hit man in order to arrest the people that hire him. The rest of the cast includes Adria Arjona, Austin Amelio, Retta, Sanjay Rao, Evan Holtzman, Molly Bernard, and Mike Markoff.