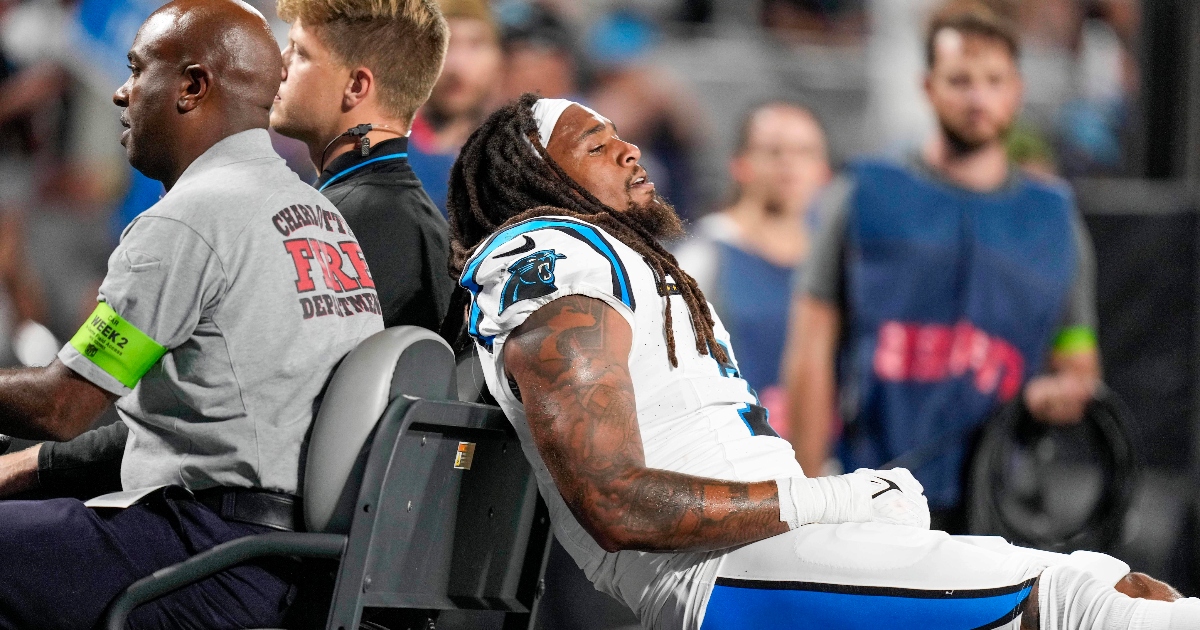 The Panthers officially placed Shaq Thompson on the injured reserve list, Tuesday, less than 24 hours after he suffered a fractured leg against the Saints.
Thompson fractured his fibula in the first quarter of the Panthers 20-17 loss to the Saints. The injury happened in a freakish football sense. New Orleans offensive lineman Trevor Penning was pushed onto the back of his leg after a tackle.
On Tuesday, Panthers coach Frank Reich announced the worst case scenario for Thompson. He's probably out for the season.
"I am, unfortunately, able to confirm that it is a fractured fibula," Reich said of Shaq Thompson. "And he did have a successful surgery this morning, he's doing well. But he will likely miss the remainder of the season.
"So, tough loss. Obviously, he's a great player. He's our emotional leader. I know the guys will pick it up for him, and I know he's behind us and supportin' us every way he can."
The fibula is the narrow, non-weight bearing bone that runs from the knee to the ankle.
Meanwhile, the injuries are starting to pile up for the Panthers. Shaq Thompson is the third Carolina starter to be placed on IR since the season started. Cornerback Jaycee Horn (hamstring) and left guard Brady Christensen (biceps) landed on IR last week. Horn probably will return to action sometime this season. Christensen likely is out for the rest of the year.