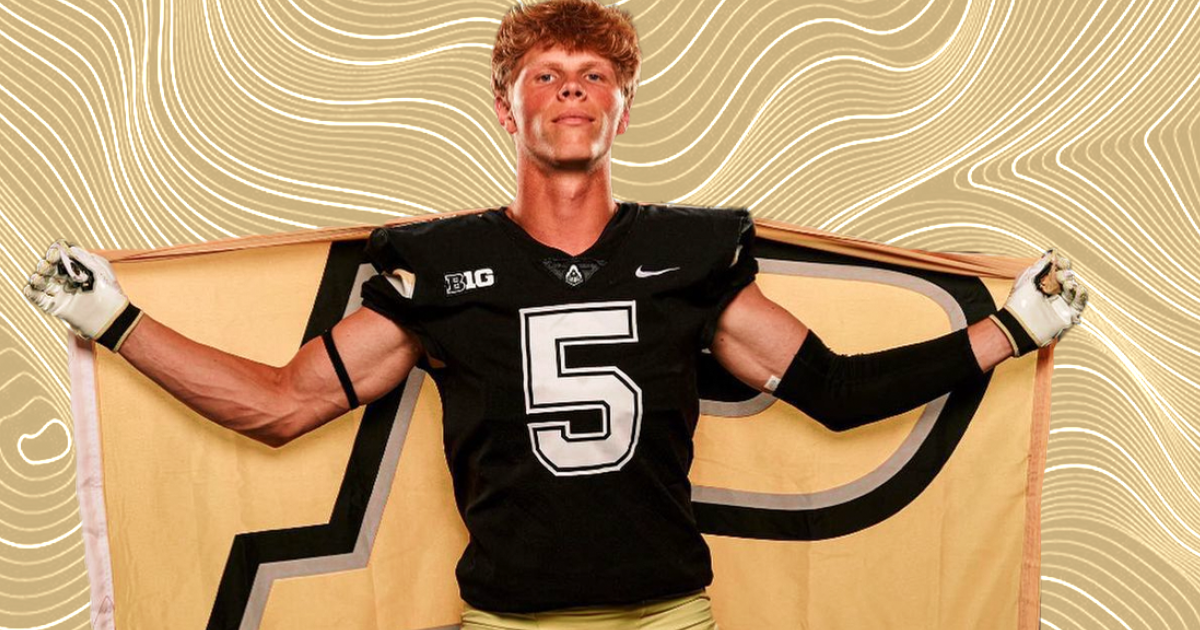 Purdue has added another commitment to an already lush collection of 2024 defensive backs commits, landing a pledge from safety Ty Hudkins. He took a visit to West Lafayette for the Syracuse game last Saturday when he gave his commitment, going public on Tuesday evening.
"Purdue has everything I want," he told GoldandBlack.com
Even before the junket to Purdue, Hudkins had a pretty good inkling he wanted to commit. But, the three-star recruit wanted to take a tour.
"The trip checked all the boxes," said Hudkins. "I took a tour on a golf cart. I saw the dorms, the campus, had an academic meeting with a business administrator. I loved the coaches, just everything about."
Hudkins is Purdue's 23rd commitment in the Class of 2024 and the seventh defensive back. Three of those project as safeties: Luke Williams, D'Mon Marable and Koy Beasley. Two other DB pledges project as cornerbacks: William Nettles and Earl Kulp. Hudauri Hines can play both spots.
Hudkins was committed to Northwestern but backed off that pledge recently. It's thought the product of Forest Hills Central High in Grand Rapids, Mich., wanted to commit to Purdue this summer, but the Boilermakers were filled up at his spot. The 6-0, 182-pound Hudkins excelled at camp at Purdue this summer, when he earned an offer.
But with Jo'Ziah Edmond flipping from the Boilermakers to Michigan in August, it opened a slot for Hudkins, who has drawn comparisons to Dillon Thieneman.
"I could be used as a free safety or a post safety," said Hudkins.
Hudkins has no plans to graduate early, as he plays basketball and baseball, the sport his dad coaches.
"I want the fans to know I am bought in and ready to play hard," said Hudkins. "Grateful to be a Boilermaker."
MORE: 2024 Purdue commitments