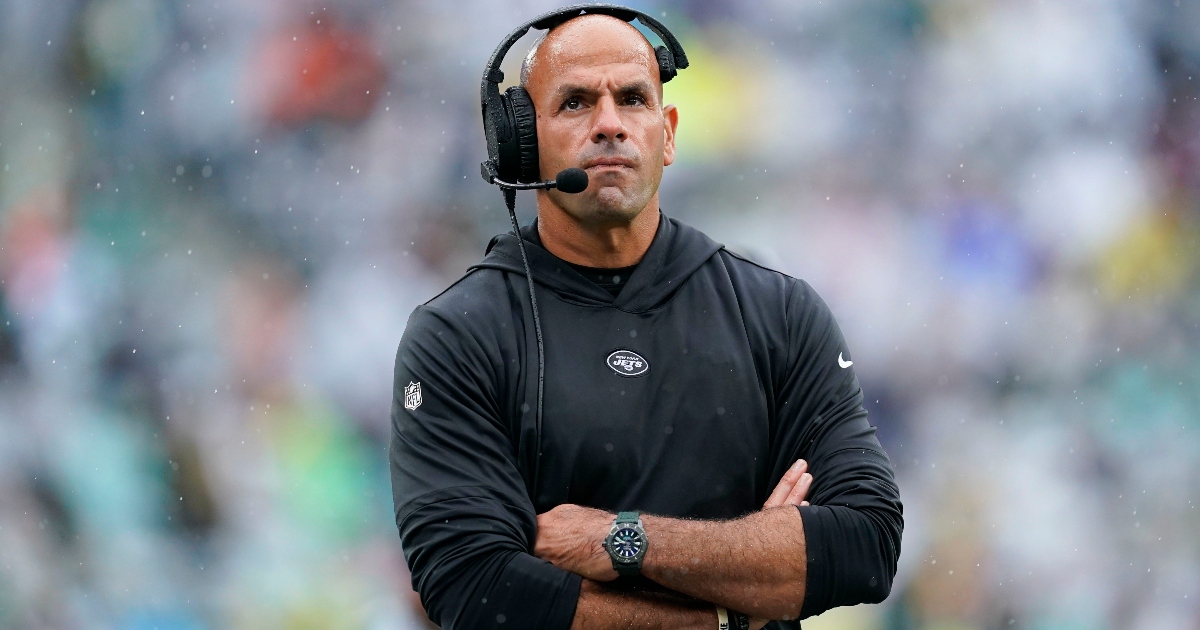 Not many expected the New York Jets to keep their Sunday Night Football matchup with the defending Super Bowl champion Kansas City Chiefs close, but they did just that, finding themselves down by just three points with under five minutes left in the ballgame.
The referees were letting the laundry fly, as three penalties were called as the Chiefs looked to protect their lead to close out the game. But the fourth penalty they called on a 3rd & 20 play that ended in a New York interception would send Jets' fans, players, and even their head coach Robert Saleh into a fit of anger.
Jets' All-Pro cornerback Sauce Gardner was called for a questionable defensive holding penalty after Chiefs quarterback Patrick Mahomes had a pass intercepted by Michael Carter, turning a play that looked like it would give the Jets the ball back with a chance to win into one that would sustain Kansas City's drive and serve as the last of the game.
Both Gardner and Saleh were obviously upset at the penalty called, and both the play and their reactions can be seen below.
There's no denying that the penalty call was controversial, as Gardner made a majority of his contact with Mahomes' intended target, Marquez Valdes-Scantling, before the ball was thrown. Jets linebacker CJ Mosley applied pressure on Mahomes, who threw the pass into double coverage, but unfortunately, New York was not rewarded for their defensive effort.
Chris Collinsworth served as the analyst in the booth for the game and gave his perspective following the play on how the referees had been calling the game in relation to the penalty in question during the game's waning minutes.
"We've seen a lot of contact downfield tonight. We have seen a very physical approach out of the New York Jets. And we've seen a lot more than that, that wasn't called," Collinsworth said on the broadcast.
The remainder of the game would turn into a battle against the Chiefs and the clock for the Jets, as Kansas City would run eight more plays successfully and New York would use the remainder of their timeouts before the Chiefs would kneel the ball twice to secure the win.
Jets quarterback Zach Wilson delivered his best outing of the season thus far following the injury to Aaron Rodgers, completing 71.8% of his passes for 245 yards and two touchdowns with no interceptions. But it would not be enough as the Jets would fall to Kansas City 23-20.