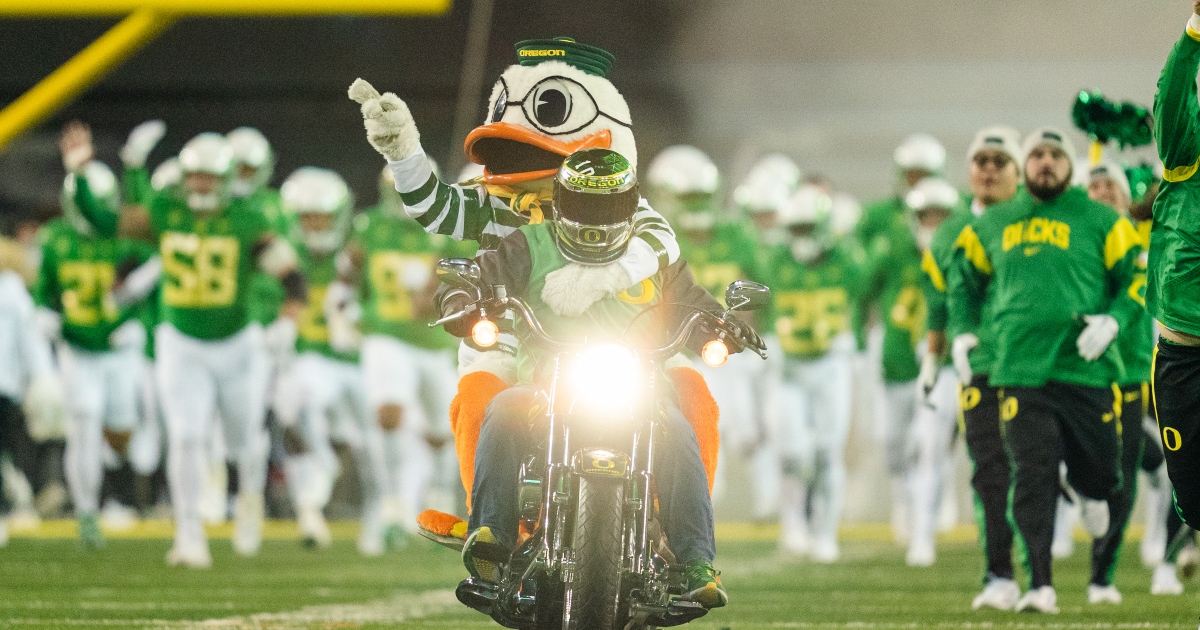 Welcome back to another weekly edition of the roundtable. I think this is my favorite one we do each week.
In this update we offer up our surprise storylines which could take place this Saturday. Almost a 'hot take' if you will but not exactly. I probably don't really need to give you a full breakdown of this article as we've done it for a few years now.
So with that in mind, let's get into the picks.
Corpatty: Sanders tallies more passing yards than Nix
Shedeur Sanders has put up gaudy passing numbers so far this season, completing around 79% of his passes and averaging 417 yards passing a game with 10 TDs and 1 INT.  Given Colorado's lack of a running game, I expect Sanders to throw the ball early and often.  I also expect Oregon to exploit the porous Colorado run defense and to have a big day on the ground.  Plus I expect Oregon to get out to a sizeable lead, so Nix will not need to throw nearly as much as Sanders.  These events will have the net effect of Sanders throwing for more yards than Nix.   
Jarrid Denney: Oregon's defense will produce at least four sacks
Maybe this isn't a super surprising prediction. Colorado is going to need to throw the ball a ton if it hopes to win, and Shedeur Sanders is one of the best quarterbacks in the nation when it comes to extending plays. On Saturday, though, Oregon will do a nice job of containing him and apply plenty of pressure against an overmatched offensive line.
Joel Gunderson: Oregon's revamped secondary proves non-conference wasn't a fluke
The talk coming out of Oregon's 3-0 start to the season is around the Ducks' revamped and vastly improved secondary. New starters Tysheem Johnson, Khyree Jackson, and Jahlil Florence put on a masterclass against a tricky opponent in Hawaii, and through three games have shown tremendous growth in all facets.
The question is how they handle the uptick in talent now that Pac-12 play is underway, and Saturday brings an instant test. Although they will be without Travis Hunter, Colorado's offense is dynamic, and quarterback Shedeur Sanders is the catalyst to one of the nation's most explosive passing attacks.
But after Saturday, any remaining questions around Oregon's secondary will be answered. Maybe it's the hype of the game, maybe it's the first chance on a massive stage, but something tells me Oregon's defense in general — and specifically the secondary — are ready to shut down any talk of previous struggles.
Doug Scott: Oregon Defense
Many, including a lot of the national pundits, will likely predict a shootout, but I think only the Ducks hold up their end of the bargain. Oregon's pass rush and defensive backs will combine to make this a forgettable day for Sanders and the Buffaloes offense.
Jhop: Autzen Returns to the Glory Days
I don't think Oregon fans have been this excited for any opponent not named Washington in a long time. Maybe Fright Night with USC. In any event, we're all sick of hearing about Deion and Colorado and Oregon fans know the Ducks are going to be ready on Saturday. The students all return to school this week. Bo is doing Bo things. Oregon is 3-0. I think the storyline coming out of this will not only be the beatdown the Ducks put on the Buffs, but also about the magic of a rowdy Autzen stadium. I'm sorry Gameday, y'all missed out on a perfect chance to showcase Oregon (& CFB) this weekend.