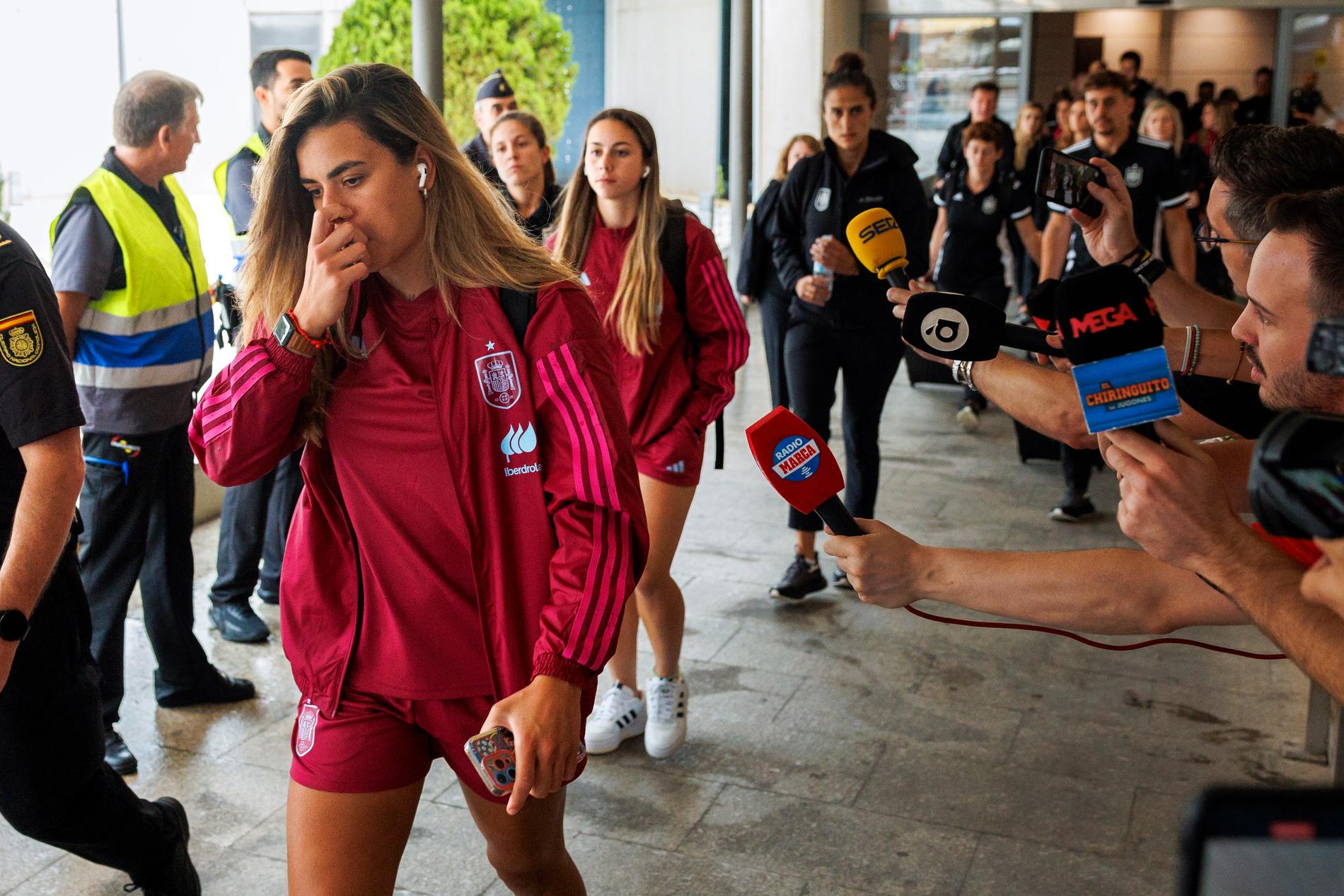 Almost all of the players for Spain's Nations League matches will remain at the national team meeting, writes the AFP news agency.
– We have reached an agreement on a number of agreements that will be drawn up and signed tomorrow, announced President of the Spanish Sports Council (CSD) Victor Francos.
Late on Tuesday, he and the Spanish World Cup winners were in a crisis meeting in an attempt to clarify the turbulent national team situation. Among the players' demands was that they should not be hit by sanctions if they choose to leave the national team meeting.
Two out of 23 players have chosen to leave the collection. They are not met with sanctions, writes Spanish Marca. It is not yet known who the two players are.
Francos arrived on Tuesday evening at the national team's hotel in the Valencian suburb of Oliva to meet the players.
The World Cup winner's new national team manager Montse Tomé took out his first squad on Monday. Almost all in it were players who have declared that they are not available for national team games until Spain's Football Association has met demands for major changes.
According to Marca, there must have been a split within the playing group. The position of coach Tomé was reportedly not discussed.
Out of fear of reprisals, which in the extreme could involve confiscation of the player's licence, almost all the players reluctantly attended the meeting on Tuesday.
– I'm not feeling well, said double Ballon d'Or winner Alexia Putellas when she was asked how she felt, surrounded by TV crews at the airport in Barcelona. Together with seven club friends, she flew to Valencia.
With them were also the club's sporting director Markel Zubizarreta and the team's psychologist Marc Sellars.
Real Madrid goalkeeper MiSA Rodriguez clearly answered "no" when she was asked at a meeting in the capital if she was satisfied with being selected in the squad.