Summary
Sylvester Stallone reflects on his remarkable career in the biographical documentary Sly, acknowledging the unpredictability of longevity in the industry.
Stallone proudly considers himself the last of the dinosaurs among '80s action stars, emphasizing the importance of cherishing time with loved ones.
The upcoming Netflix documentary, Sly, offers an intimate perspective on Stallone's life and career, showcasing his versatility as an actor, writer, director, and producer.
Sylvester Stallone recently attended the world premiere of his biographical documentary Sly, where he took a moment to reflect on his remarkable journey. Stallone's career took off in 1976 with the groundbreaking film Rocky, a project that not only showcased his acting prowess but also saw him don the director's hat for most of the franchise films. In an interview with Entertainment Tonight Canada at the premiere, Stallone marveled at the longevity of his career. In an industry characterized by rapidly changing societal norms and commercial demands, he confessed that one cannot truly prepare for such a prolonged career.
"You can't be prepared for this…the longevity of this career is mind-blowing. It's just mind-blowing because I don't know how much longer you can wait. Society is changing, the commerciality in cinema, it's faster. So longevity would become a premium."
Stallone also proudly described himself as "the last of the dinosaurs" among '80s action stars. With almost 50 years in the entertainment industry, he emphasized that he doesn't take his success for granted and expressed his heartfelt desire to spend the majority of his remaining years with his loved ones.
"I consider myself like the last of the dinosaurs, you know what I mean? And I'm very proud of that. But yeah, you have to really think about that. It's incredible. I mean it's been almost 50 years… So I don't take it for granted, but I really want to spend it with my loved ones. The majority of what's left."
In the upcoming Netflix documentary, Sly, viewers are in for a deep dive into the life and career of Sylvester Stallone. While he's widely recognized for his roles in legendary franchises, Sly promises to offer a more intimate perspective on the man behind these beloved characters. The documentary paints a vivid and comprehensive picture of this Hollywood legend, delving into his journey as an Oscar-nominated actor, acclaimed writer, talented director, and accomplished producer.
RELATED: Sylvester Stallone Reflects on Missed Opportunity and Regrets Over 1980s Action Classic Cobra
Sylvester Stallone is Passing the Torch in the Expendables Franchise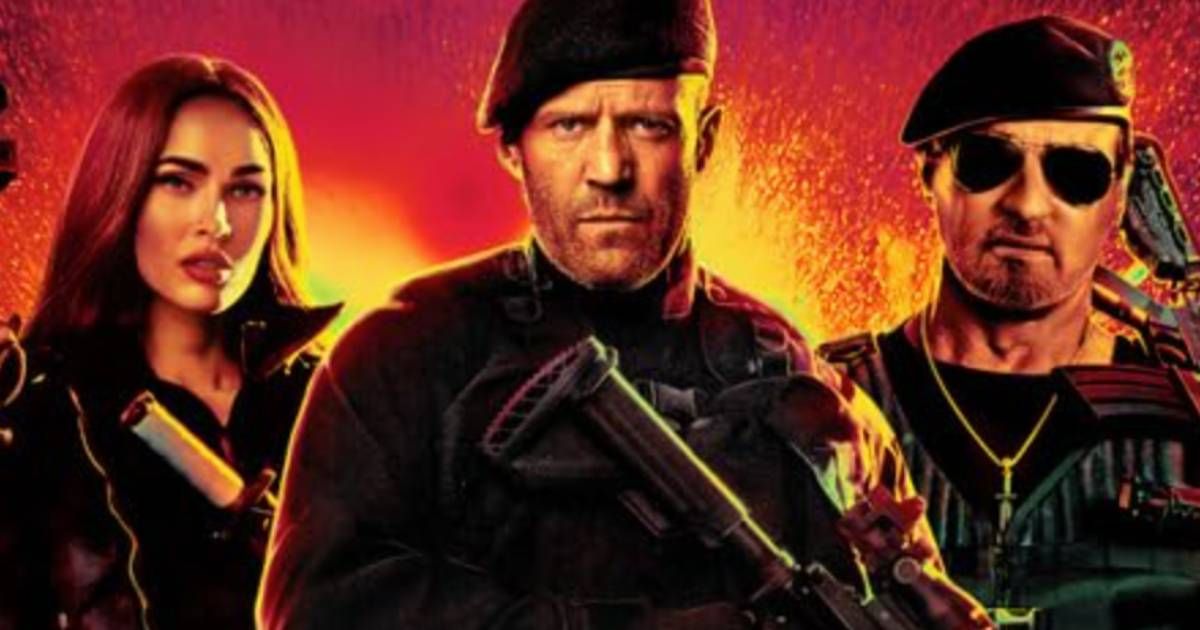 Stallone, at the age of 77, is aware of the limitations that aging presents, especially when it comes to portraying action-packed characters. He previously revealed that the fourth installment of the Expendables series would mark his departure from a franchise he had been a part of for over a decade, dating back to its inception. His emotions were bittersweet as he acknowledged the need to pass the baton to a capable successor, Jason Statham, his trusted partner throughout the series.
"This will be my last day," Stallone said while back in 2021. "I'm enjoying it, but it's always bittersweet when something you've been so attached to – I guess since, well now it's been about 12 years – and ready to pass the baton on to Jason in his capable hands."
He also recently addressed the prospect of reprising his role as Rambo in another film. With a touch of humor, he pointed out the impracticality of the idea, playfully asking, "What am I fighting, arthritis?" While there may be a desire to revisit these characters, Stallone recognizes that the time for their adventures has likely reached its conclusion, leaving behind a lasting legacy of action-packed films for fans to cherish.