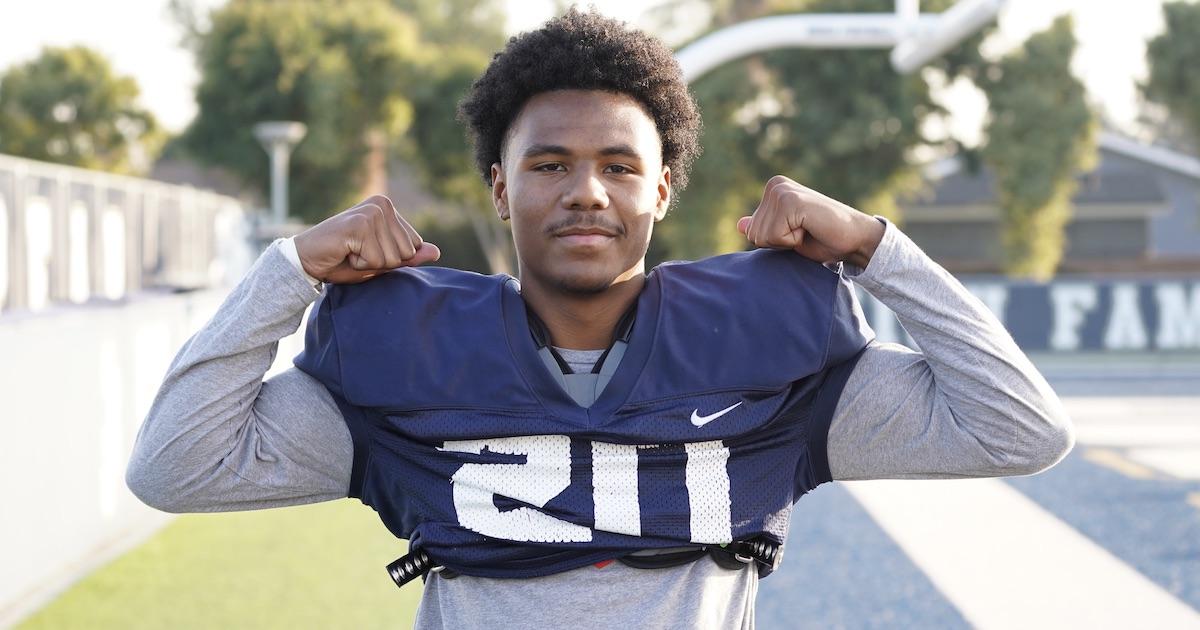 If Trojans fans are looking for some top notch play from their commits, look no further than top-100 cornerback Marcelles Williams. Williams went to Twitter on Tuesday afternoon with his mid-season senior film. It includes highlights from five games.
Williams is a special talent in the secondary, noted by his invitation to the All-American Bowl hosted by NBC Sports and being named to the MaxPreps All-American preseason list.
Williams is the No. 92 overall prospect and No. 10 cornerback in the 2024 cycle, according to the On3 Industry Ranking, a weighted average that utilizes all four major recruiting media companies. He is also the No. 11 player in California. 
As a senior, Williams has been a force for the Bosco defense, logging 19 tackles, two pass deflections, and one interception.
My Thoughts on Williams' film
Watching the three minute shortened summary of Williams' season to this point, it is hard to find a real flaw in his game. In my eyes, there are athletes who can play corner and there are guys who are naturally built for the position. Williams is naturally built for it. He is extremely instinctual and much more physical than your average cornerback. You would be hard pressed to find someone who is better at mirroring receivers and staying in phase, even in complex routes or extended plays. I think the main thing that stood out for me in this film is a healthy mix of man and zone coverage and his ability to excel in both. I tend to lean that man is his strongest simply because it requires more skill, but playing zone can make players look like they got beat, and he doesn't look like that. He doesn't need to cheat one way, he can stay true to his read and has his eyes locked on the quarterback.
Closer to the line, he is a valuable asset. He sheds blocks well and attacks ball carriers. He definitely does not hold back when making contact. He can lay the boom. From a technique standpoint, he will have an opportunity to play early. Developing in the weight room will be his biggest goal early on.
On3 Evaluation of Williams – Cody Bellaire (Scouting and Rankings)
Instinctive, playmaker at the corner position. Has terrific change of direction and burst, fluidity is very apparent when forced to flip his hips. Does an excellent job working in his back pedal and driving back down to the football, closes space very quickly. Ball skills are solid, will get his hands on his fair share of passes but nothing too far out of reach from his frame. Attacks receivers at the catch point and at the line of scrimmage, not afraid to be physical. Comfortable and willing tackler around the box, likes to stick his face into traffic. Top end speed is good, not blistering but he can run with most receivers. Frame is a bit thin but not a big concern. Very high floor player here that projects to field corner, could potentially develop into a boundary corner, but his skillset fits well to the field.